Are you looking to revamp your site or start a blog? Maybe you are currently using Blogger or Squarespace and are interesting in taking advantage of the WordPress features.
If you are, you have probably looked into options for WordPress themes and become overwhelmed.
RELATED: How To Start A Blog And Make Money
When I first created my blog, I didn't have a lot to spend so I went with a free theme which was totally fine until I started to actually try and do anything and I realized that I needed more flexibility and customizable options.
This page contains affiliate links meaning I earn a commission if you use those links. I only recommend brands I use and trust.
I knew I wanted to get a Genesis theme based on all the good things I had heard about them but the cost seemed a bit prohibitive, especially as I had already spent so much to set up my blog.
Now, one thing I learned quickly is that Genesis WordPress Themes come in two parts.
First, you need a Framework that costs around $60. The framework is the inner workings of your blog that puts all the pieces together.
Once you have your framework, you can choose the "Child Theme" which is essentially the pretty skin that makes your blog look nice. Child Themes can run up to $200 or more for the fancier ones.
That kind of stopped me in my tracks until I did some digging around and came across the gorgeous and feminine themes from Boutique Design Studios.
None of their themes are over $50 and they include both the Framework and the Child theme for that price!
RELATED: 9 Simple Ways To Improve Your Pinterest Game Quickly
They also include really detailed instructions for setting up your blog using their themes so that even a non-techie like me had no problems being up and running that very same day.
The instructions show you how to add plugins, comment boxes, email sign up forms and more to your site so your blog will be ready to launch straight away.
Here are some of the themes they offer, aren't they lovely?
Genesis Themes For WordPress Blogs
I love Mystic. It's feminine and ethereal and perfect for bloggers and creative writers. You can add your own logos and photos and change the colors to make it your own. I can see it being great for Etsy stores and other crafty businesses too.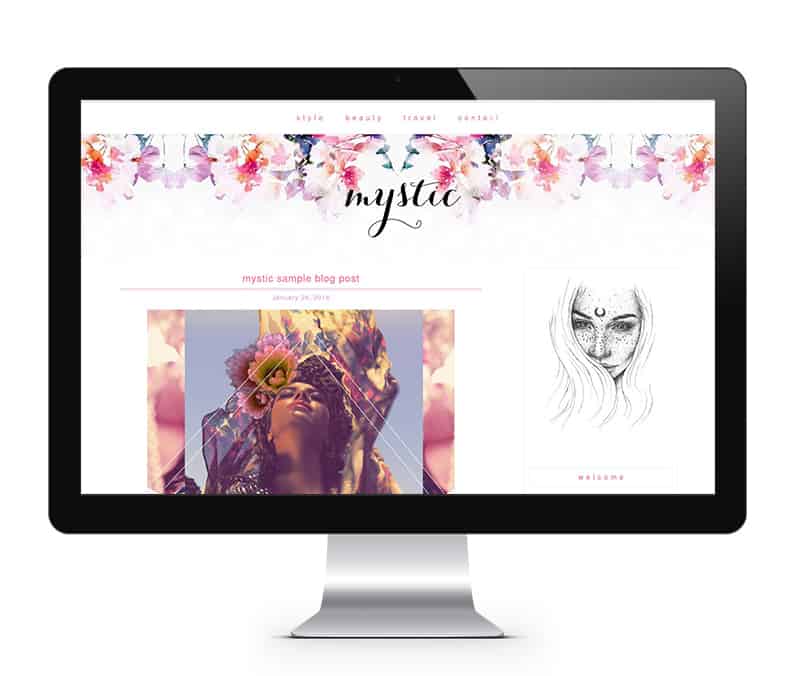 Milan theme is modern and good for the photo-ready crowd. It features call to action link boxes, multiple email opt-ins, an Instagram gallery, and e-commerce compatibility. I love the simplicity of this theme. Would be great for lifestyle or fashion bloggers.

Lisbon has a boho feel that I just love. You can personalize the site with your colors and logo. It looks great on mobile devices too.

This theme is great for travel writers and bloggers. I love the modern colors and vibrant feel.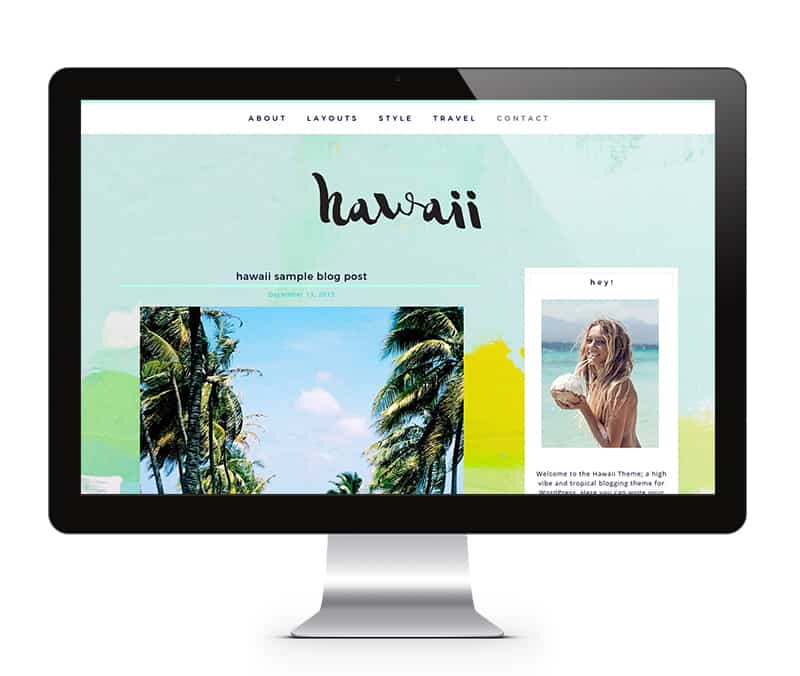 This is the theme I use here on Seaside Sundays. I love that it is minimalist, simple and clean. As you can see, I changed the colors of the site to suit my preferences. I've seen people asking online how to get the circle photo on their blog- mine came as part of the theme with detailed instructions on the size of photo to use to make it look good.

Modern and stylish, Stereo is ideal for the minimalist blogger who wants a feminine but simple theme.


To see more Genesis WordPress themes, check out Boutique Design Studio's website. 
FREE 5 Day Course - Start a Profitable Blog
Over the next 5 days, we will take your blog from inception to money making. We will look at how you can get brands to pay you to blog, make money from other people's products and discuss whether you should put ads on your site.
Fill out the form below to join the 5 day masterclass and subscribe to my newsletter packed with blogging tips.