If you want to make money off of your readers without using ads, then Digital Product Dynamite is the guide for you!
Offered as an ebook, this 23-page product has all sorts of information on how to turn your traffic into dollars.
Plus it only costs $5!
So what are you waiting for? Dive in today – your blog just got a lot more lucrative!
Learn the best digital products to make and sell on your blog.

Selling products is one of the best ways of monetizing your blog even if you don't have a ton of traffic.

Find out the top digital downloads to make and sell plus how to choose which ones work for your niche.

Plus where to get graphics and templates to make creation super easy.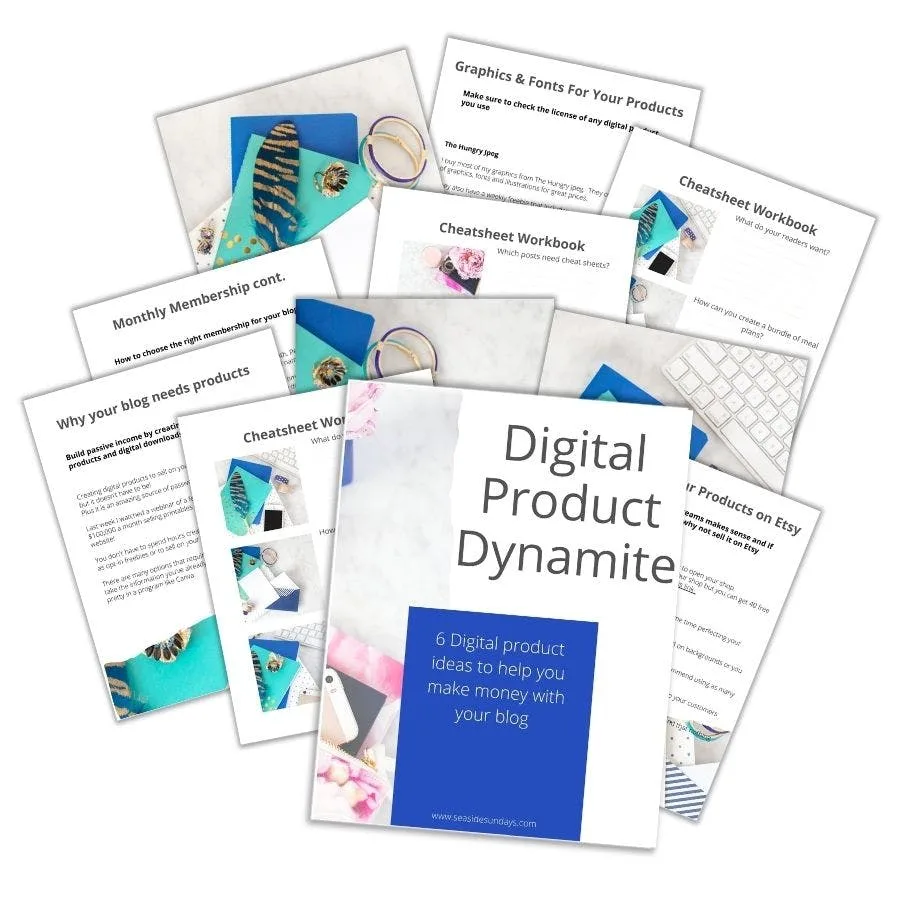 This is a 23 page ebook that will show you how to make money selling digital products on your blog or website.
– This book contains everything you need to know about making money online with digital products, including:
The top products to sell on your blog
Ideas for products for different niches
How to get started selling products on your nice
Where to find graphics and fonts for your products without breaking the law