I didn't start out to create a blog full of fertility tips but sometimes life chooses you, not the other way round.
My husband and I tried everything to get pregnant.
Everything.
I'm a research geek and I read every book, every article, and listened to every podcast out there when I was TTC.
Most of it didn't work.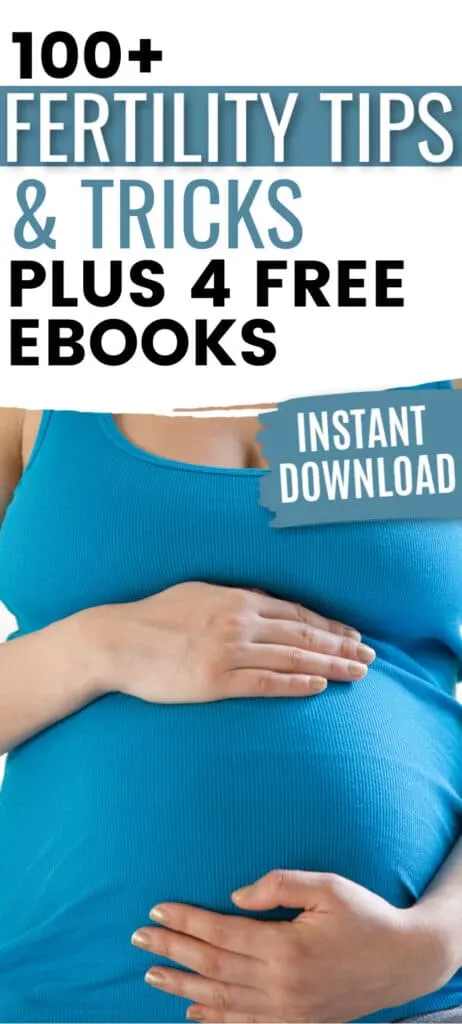 This post may contain affiliate links. Please read my Disclosure for more information.
Honestly? I got a little bit sick of the one size fits all approach from my RE. It seems that, regardless of your diagnosis, you follow the same path with few exceptions. Clomid, IUI, injectables, IVF.
I started wondering if maybe I should try and fix whatever was not working in my body rather than just mask it with meds and shots. (which weren't working for me anyway).
That got me interested in natural fertility and the best ways to improve my chances of conceiving with or without fertility drugs and procedures.
Since I started Seaside Sundays in 2017, I have been fortunate to meet lots of women who are on the same path, looking for a natural way to get pregnant.
Many of them have followed the fertility diet that I did and have had the ultimate result; a positive pregnancy test!
If you want to know how to improve your fertility naturally and get pregnant faster, you have come to the right place!
I have a decent number of fertility tips already on the blog and I am always looking for new studies and ideas to help my readers.
I'm not a doctor nor do I claim to be an expert on fertility (Please read my Disclaimer!), but I am interested in sharing what I have learned about getting pregnant naturally with other people that find themselves in the position I once was.
If you're new here, you can start with the posts below which are all about natural fertility and also download the following FREE resources for fertility.
FREE Fertility Resources (Ebooks, Checklists and more)
Click the links to instantly download the following useful resources, at no cost!
The Best Fertility Tips If You Want To Get Pregnant
Make sure to check out my Fertility Shop for lots of great products such as fertility habit trackers, positive affirmation cards and a fertility journal.
Eating For Fertility
Diet is one of the main ways to improve your fertility quickly. What you eat can affect your cycle, hormones and egg quality.
The posts below will give you tips and ideas for getting started and don't forget to download my free 14 day fertility meal plan.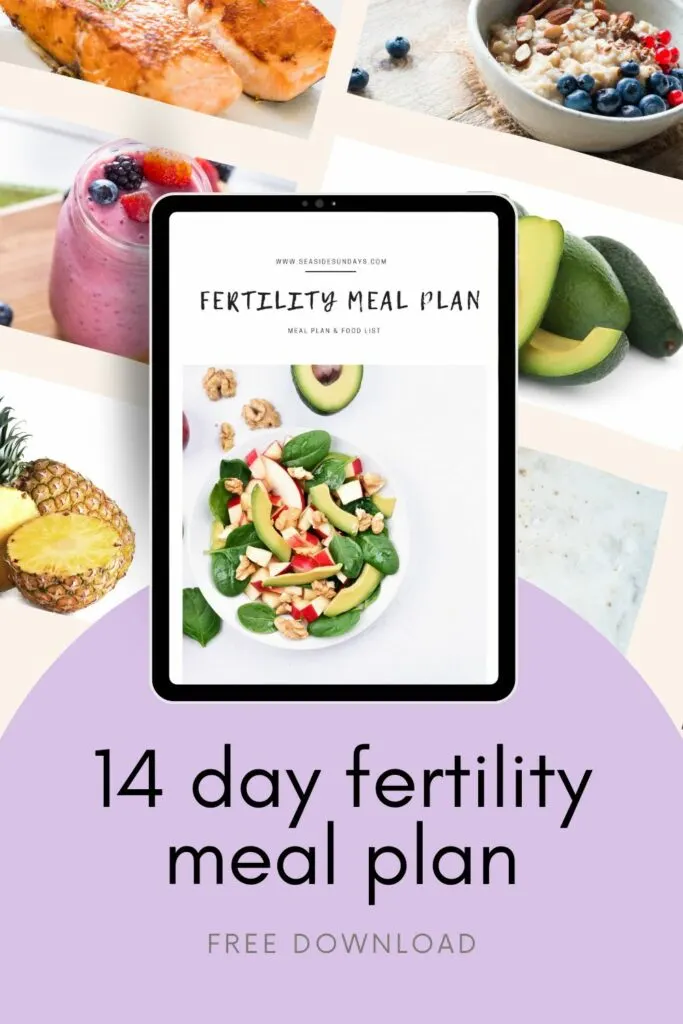 The Fertility Diet that changed my life
Is The Keto Diet Good For PCOS and Infertility?
The Best Foods That Increase Fertility
The Best Smoothie Bowl For Fertility (Low carb, high protein!)
Pineapple and Fertility – Can it help you get pregnant?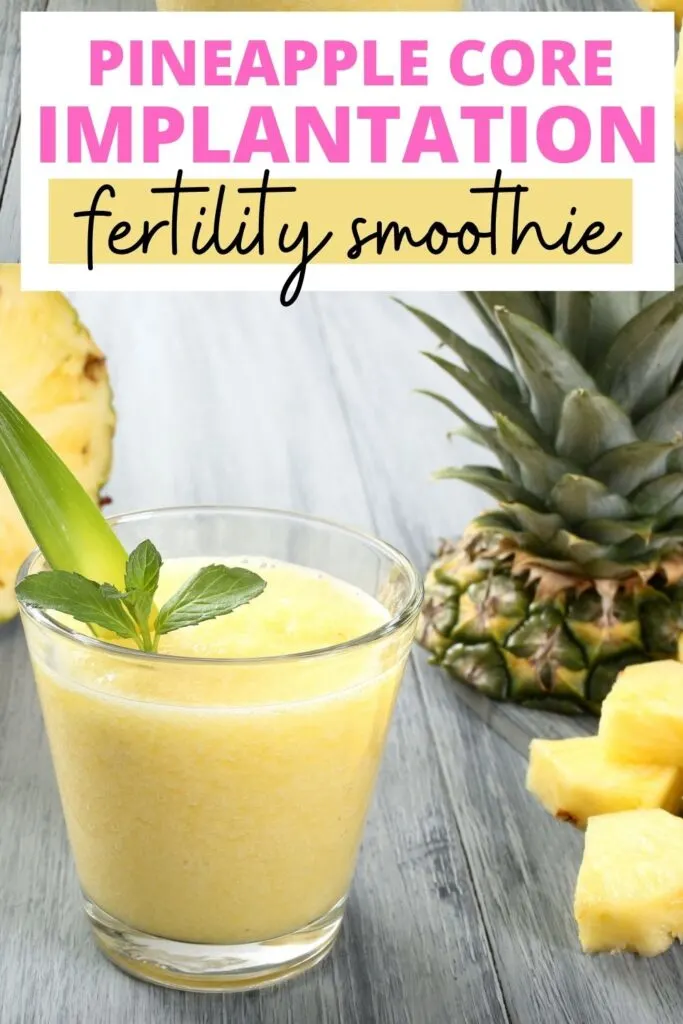 Fertility And Caffeine – Is It Really That Bad?
The Ultimate Fertility Smoothie for Men & Women
5 Herbal Teas To Increase Fertility Naturally
10 Fertility Friendly Desserts You Can Enjoy Guilt-Free
What Should I Be Eating While Pregnant (After Infertility?)
Soda And Fertility – What You Need To Know
Using Spearmint For PCOS- What You Need To Know
Supplements & Oils For Fertility
There are many vitamins and herbs that can help you get pregnant.
16 Fertility Herbs To Help You Get Pregnant Fast
The Best Fertility Vitamins & Supplements To Boost Your Fertility
4 Ways to Balance Your Hormones And Boost Your Fertility
The Best Fertility Supplements For Men
The Incredible Benefits Of Wheatgrass For Fertility
How To Use Castor Oil For Fertility
You might also want to consider a fertility cleanse, especially if you have been on birth control for a long time.
Another really popular way of improving fertility naturally is to use essential oils:
How To Use Essential Oils For Fertility
Essential Oils and Herbs To Avoid While Trying to Conceive
Frankincense For Fertility – Why & How To Use This Powerful Essential Oil
How To Make A DIY Fertility Essential Oil Blend
5 Essential Oils For Male Fertility
Essential Oils For PCOS- The Lowdown
Self-care: Improve Your Fertility Naturally
Self-care is really important when it comes to improving your chances of getting pregnant. Look after yourself and listen to what your body needs.
The Best Fertility Yoga Poses To Help You Get Pregnant
5 Natural Remedies for PCOS You Need To Try
Coping With Infertility: Bible Verses & Prayers for Fertility
Increase Your Chances Of Getting Pregnant At 40 Naturally
How To Improve Your Egg Quality In 30 Days
Can You Prevent Miscarriage? (Evidence-Based Tips)
Fertility Success Stories – Acupuncture
Tips For Coping With Infertility
Infertility can be a lonely place. If you want to read some inspirational books or real-life stories to give you hope, the posts below are for you!
10 Infertility Stories That Will Inspire And Comfort You
8 Inspiring Books About Infertility That Will Give You Hope
How To Cope With Infertility During The Holidays
How To Deal With The Disappointment Of Not Conceiving
Male Fertility Tips
Men often don't like to talk about infertility problems and they often don't have the support online that women find on forums and groups.
Here are some tips for helping your partner cope with male infertility and tips for improving his chances naturally: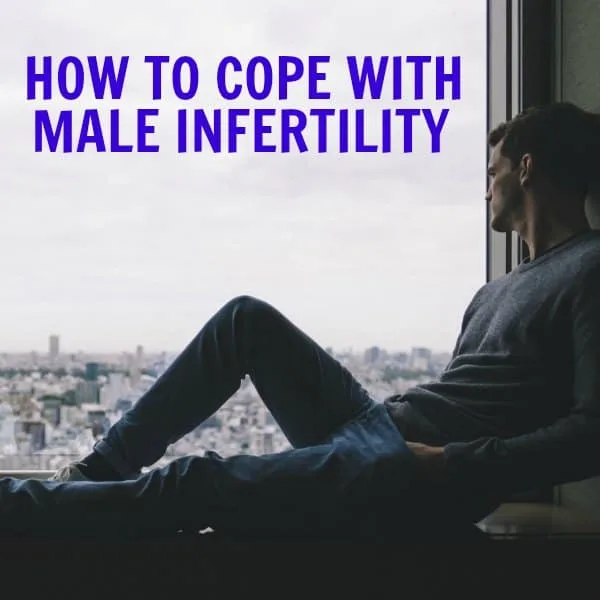 Tips & Advice For Coping With Male Infertility
The Best Ways To Naturally Boost Male Fertility & Increase Sperm Count
Fertility Products To Try
Great Gift Ideas For A Friend Struggling With Infertility
10 Smart Products That Can Help You Get Pregnant
The Best Ovulation Predictor Kits That Will Help You Get Pregnant
Fertility Tips For IUI & IVF
10 Questions To Ask Before Your First Fertility Clinic Appointment
Preparing For IVF – Tips For Success (Free Download)
Pin this post for later
Free 14 Day Fertility Meal Plan!
Boost your fertility with this 14 day kick start program
Sign up for instant access to this free plan & more fertility tips