Get A Free 14 Day Fertility Diet Meal Plan!
If you want to get pregnant naturally, try this kick-start 14 day Fertility Diet Meal Plan Free!
Many people look to medicine when they have fertility issues.
The problem is that they overlook the deeper health issues that may be preventing them from getting pregnant.
In this free fertility diet meal plan PDF, you will get the top foods for helping with infertility.
You will also get a two week meal plan guide to get you started on the road to optimal fertility.
The Fertility Meal Plan Includes:
14 Days of meal ideas
Fertility foods list
Grocery Planner
Ideas for over 100 fertility friendly meals
Smoothie recipes
Why Follow A Fertility Meal Plan?
Many women struggle with infertility due to:
PCOS
Poor Egg quality
Weak Ovulation
Short Luteal Phase
Annovulation (lack of ovulation)
Long Cycles
Unexplained Infertility
There are many things you can do to boost your fertility naturally but diet plays a major role in your ability to get pregnant and reverse infertility.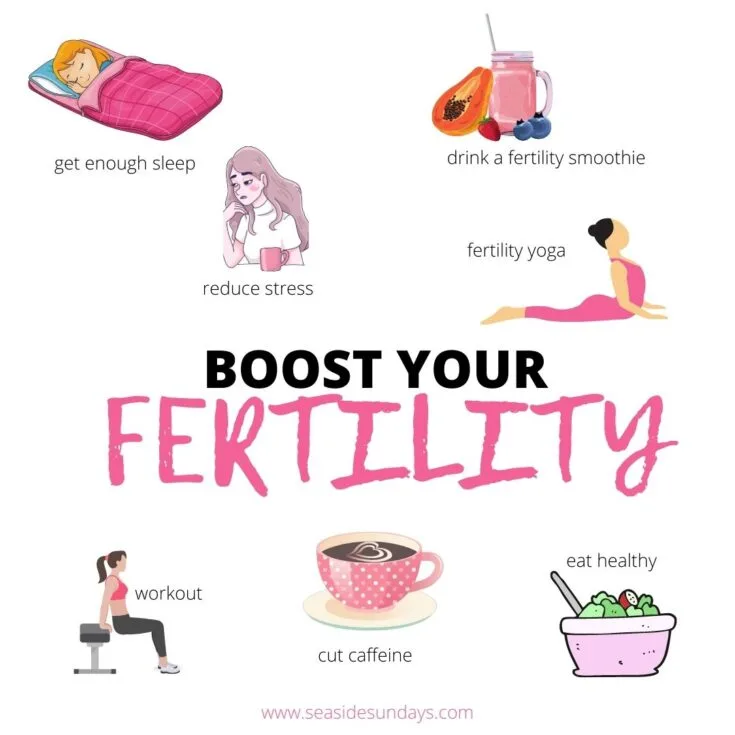 How Diet Can Affect Fertility
The Fertility Diet is a clinically proven diet for egg quality & PCOS.
It can help you to improve your fertility naturally through better eggs, stronger ovulation and a more regular cycle.
It is also great for women struggling with unexplained infertility who often have nothing clinically wrong but just can't seem to get pregnant.
I have heard from many readers (including myself) who were diagnosed as unexplained.
They were the able to get pregnant after following the fertility diet meal plan for 3 months or less.
What Does The Fertility Diet Consist Of?
For the perfect fertility diet meal plan you want to have less than 40% carbohydrates and more than 20-25% protein in your daily diet.
You want to fill your diet with Fertility Superfoods that can actually increase your chances of getting pregnant by balancing hormones.
A low carb/high protein diet is great for increasing your egg quality and helping you get pregnant and stay pregnant.
The Catch?
Most of us struggle to eat enough protein in our diets.
We fill up on sandwiches, cereal and pasta which are not unhealthy but which do not contain enough protein for great egg quality.
This 14 day sample fertility diet meal plan will give you meal ideas with the perfect balance of carbohydrates and protein to help you get pregnant
Boost your fertility with this 14 day kick start program. It is ideal for both men and women who want to increase their chances of getting pregnant naturally.
Sign up below for instant access to this free plan & more fertility tips: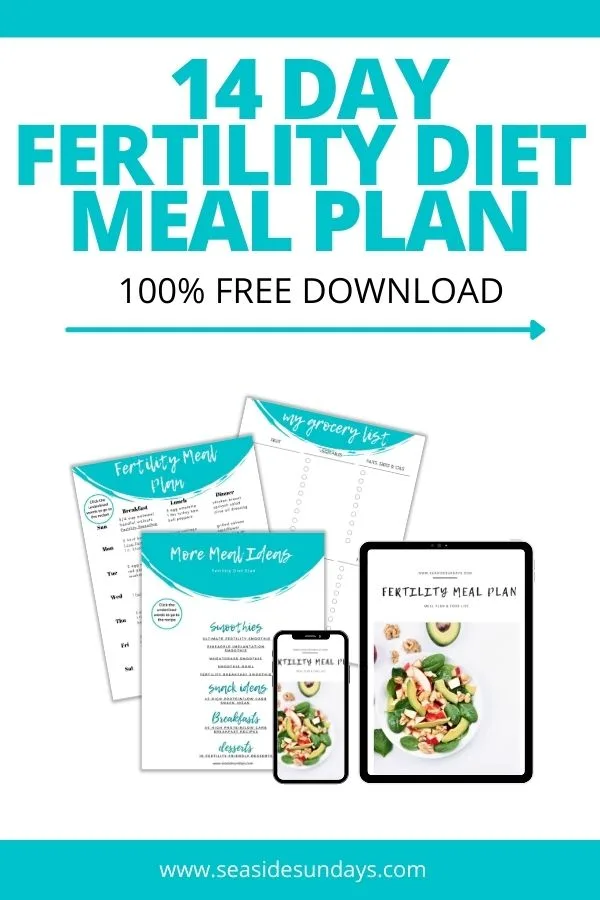 Free 14 Day Fertility Meal Plan!
Boost your fertility with this 14 day kick start program
Sign up for instant access to this free plan & more fertility tips