Fertility testing and awkwardness tend to go hand in hand. Luckily, the new Dadi Fertility kit (now known as Dadi) is on a mission to make the uncomfortable moments for men a thing of a past.
Until now, any man who wanted to get their sperm tested would have to arrange for an in-clinic test.
Not only can this get expensive, but it is also inconvenient.
You might need a referral from your doctor and then have to wait for a consultation before testing can get started.
Then there is the actual procedure.
Having gone through several IVF and IUI cycles myself, I heard all about the room of "adult" magazines with walls so thin you can hear all about what the receptionist is having for lunch.
Not exactly the most comfortable experience for any man.
Fortunately for anyone about to go through the rigorous fertility testing nowadays, cost-effective at-home sperm collection and test results within 24 hours is a real option.
That's what the team at Ro offer with their new fertility kit for men.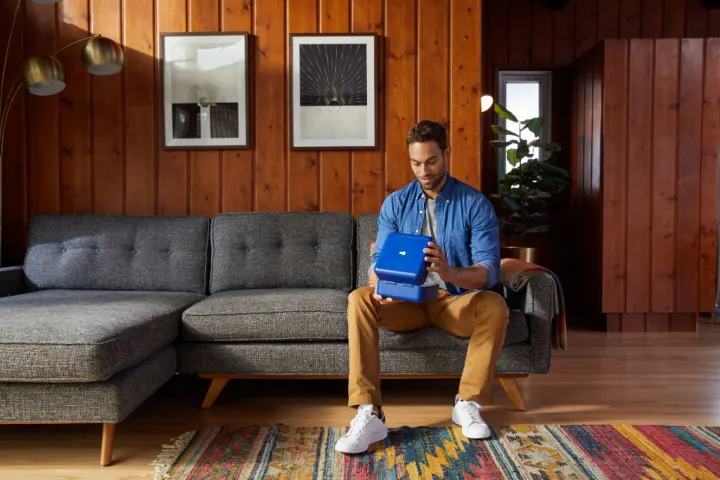 This post contains affiliate links. Please read my disclosure for more information.
RELATED POSTS
Dadi Kit Review
First of all, let's address the facts.
We often think of infertility as a female problem but in reality, 40–50% of difficulty getting pregnant is due to "male factor" infertility.
Sperm issues are the number one cause of male infertility and in many cases, they are not detected before the female partner has gone through a battery of unpleasant tests.
Given how invasive tests for female fertility are, it makes sense for men to get tested first to rule out any issue on his end.
The Dadi Fertility Kit is a simple way to have your sperm tested at home on your own time.
It is also a much cheaper option compared with traditional fertility clinics (and even cheaper using my promo code below).
Pricewise, Sperm analysis and storing with Dadi is around 10x cheaper than traditional solutions. Prices start at $199 for a full sperm analysis and one year of storage for 3 vials.
Side Note: For tips on improving your sperm health naturally, you can download this free report.
How To Use Dadi Kit
The Dadi Kit works similarly to in-home DNA tests that have been around for years. You can order your kit today and have your results in a matter of days.
The instructions on using the Dadi kit are simple to follow and the kit is very easy to use.
Here's what to do:
1. Get your Dadi Kit
Head over to Ro.co and order your fertility kit.
Choose from 1 of three options depending on how long you want your sperm to be stored for. The standard package lets you store 3 vials for 1 year, completely free.
Storing your sperm gives you the option to have sperm ready for further down the road if you are not ready for kids quite yet.
2. Register your Ro/Dadi Kit
Once you receive the kit, head to the Ro website to register it with the unique code found at the bottom of the box.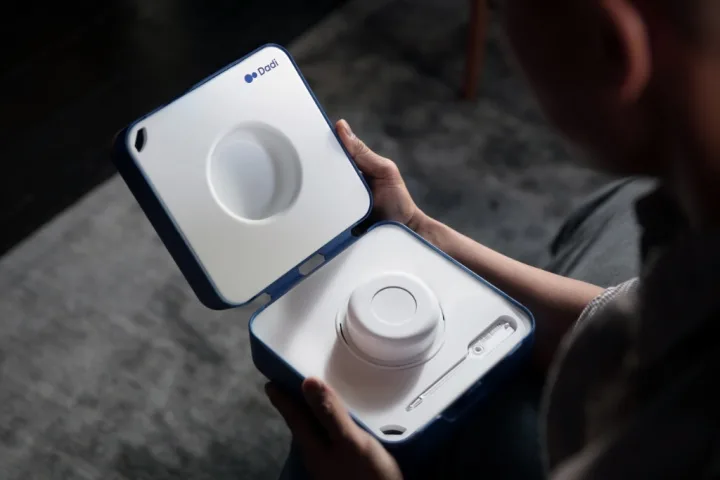 3. Collect your sample
Follow the easy instructions in the kit to collect and secure your sample. It is recommended to abstain for 3 days beforehand to ensure the best sample.
4. Ship your kit back
Close the kit and secure it with the included return shipping label. Then simply drop it at your nearest Fedex location the same day.
5. Get your sperm test results
Within 24 hours you will be able to go online and get your test results. It is as simple as that!
Is Dadi Testing Legit?
If this all sounds too good to be true, I can't blame you! I thought the same thing when I heard about Dadi.
The whole process is so easy and takes all of the drama out of going to the fertility clinic for men.
Plus it gives you options for freezing your sperm if you aren't ready to have kids yet.
You can trust that the sperm analysis you receive from Dadi is legit and correct.
Dadi's lab partner for sperm testing and storage is the New England Cryogenic Centre, one of the largest full-service cryogenics labs in the world since 1971.
Your sperm test includes a fully CLIA certified sperm analysis.
What does this mean?
The Clinical Laboratory Improvement Amendments (CLIA) regulate laboratory testing and require clinical laboratories to be certified by the Center for Medicare and Medicaid Services (CMS) before they can accept human samples for diagnostic testing.
Can I use my HSA/FSA For My Dadi Testing?
Yes, all three package options are HSA/FSA eligible.
Questions About Dadi Fertility Testing?
If you have questions after you receive your results or want to know more, you can call Dadi's Fertility Services Specialists for a FREE, no obligation call to discuss your fertility service options.
My Thoughts On Ro Kits For In-Home Sperm Testing
I really think this kind of in-home fertility testing is a complete game-changer.
Many people delay fertility testing due to finances or time and the Ro Kit takes away all of those boundaries.
The fact that you can store your sperm with Dadi takes away a lot of the stress for men who may be concerned about future issues down the road.
The only thing that would make Dadi kit better is if there were also a version for women to do in-home fertility testing. Now that would truly be amazing.
FREE Fertility Resources (Ebooks, Checklists and more)
Click the links to instantly download the following useful resources, at no cost!