Are you in Canada and interested in starting a money making blog in 2022? This free email course on blogging for Canadians is what you need.
Grab your FREE Step By Step guide to setting up your blog and monetizing it the right way. This is an completely free email course that will be delivered directly to your inbox.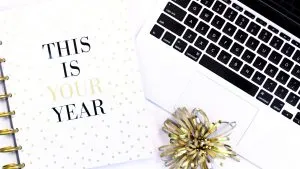 Ready to start a blog and make money from home? That was me in 2017.
I followed online guides but many of them target a US audience and some things didn't apply to me.
The Canadian market isn't as easy as the US one – there are less sponsored opportunities and other things to consider such as your target audience and, of course, the legal requirements of doing business in Canada.
Starting my blog was the best thing I have ever done and I know you will be saying the same in a few short months!
In this FREE 5 day email course all about blogging for Canadians, I will show you the exact steps I took to take my mom blog from $0 to a consistent $2000 a month within 4 months.
Since 2019, I've been making a full-time income with my blog and have successfully launched two more sites.
Learn how you too could make money online with very little money down, with my free email course.
I'll also tell you what not to do and the mistakes that cost me big.
You don't need to blog about blogging to make money. Any niche can be profitable with the right tools and your passion!
Blogging For Canadians Course Topics
Starting your blog
Affiliate Marketing
Sponsored posts and ads
Free tools and courses to help you on your way
Social media and driving traffic to your site
Sign up below to get started!
Popular Posts on Blogging and Starting a side hustle
The Best Blogging Resources For New Bloggers