There are tons and tons of blogging resources out there, all claiming to be the key to growing your blog and helping you hit the big time.
Since I launched my blog at the beginning of 2017, I have taken many courses, read numerous ebooks and tried out two different hosts and themes for my blog.
The below are my tried and true blogging resources that will save you all the time and money I wasted in reading the wrong books and using sub-par products.
Please note, some of the links below are affiliate links that mean I may receive a commission if you purchase from the link. I have only joined affiliate programs of products I believe in and want to recommend to my readers. 
Awesome Free Courses
First of all, nothing beats free! Grab as much free stuff as you can and make the most of blogger mailing lists and promotions. You would be surprised at the great information that you can get for free!
My free ebook on creating a pin that drives traffic and traffics the right audience.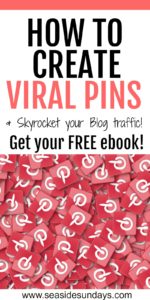 This free ebook by the author of Traffic Transformation Guide is full of tips on optimizing your content and growing your blog traffic easily.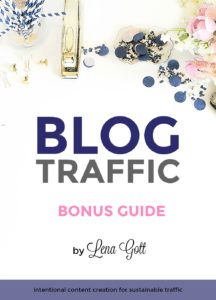 Paid Courses I Have Taken & Recommend
How To Make Your First Affiliate Sale In 24 Hours
Step by step guide to creating affiliate pins that go viral. Read more about this book here.
The best guide for boosting your blog traffic using different social media platforms. You can read my full review of this book here.
THE way to learn about Pinterest algorithms and how to get the most out of your pinning. I talk about how this book helped me in this post.
Domains and hosting
BlueHost is the best web host for new bloggers. Their pricing is great and they even offer a free SSL certificate (my previous host was charging me $99 just for this!).
If you are wondering why you need to have a self-hosted blog instead of using Wix or WordPress.com, well, the simple answer is that you won't be able to make money from blogging as easily using those sites. If you intend to monetize your blog and place ads and affiliates, you really want to have a self-hosted WordPress blog with a hosting company like Bluehost.
Your hosting with Bluehost includes a free domain name (the www.) so in one click you will be all set.
You can get hosting for as low as $2.65 through my link.
If you need help setting up your blog, check out my guide to starting a blog
Pinterest Marketing & Analytics
Tailwindapp is my go-to website for Pinterest analytics and the awesome Tailwind Tribes that allow you to promote your blog posts for free to other Pinterest users.
Click here to read all about how to grow your Pinterest traffic with Tailwind Tribes
You can get a free month trial of Tailwind at this link.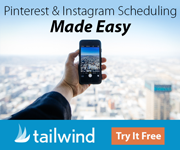 Blog Themes
The best value on the market for easy to use Genesis Themes. Instructions are second to none. I love their customer service and stylish themes.
If you are looking for a cheap theme that you can customize and make your own, I highly recommend checking out all their designs.

Sources for Free Stock Photos
Start A Blog That Makes Money
Ready to start a blog and make money from home?
In this FREE 5 day email course, I will show you the exact steps I took to take my mom blog from $0 to a consistent $2000 a month within 4 months.