There are tons of blogging resources out there, all claiming to be the key to growing your blog and helping you hit the big time.
Since I launched my blog at the beginning of 2017, I have taken many courses, read numerous ebooks and tried out two different hosts and themes for my blog.
I have honestly spent hundreds (thousands?) of dollars on courses that didn't amount to much or the latest must-have blogging tool that left me feeling a bit ripped off.
The below are my tried and true blogging resources that will save you all the time and money I wasted in reading the wrong books and using sub-par products.
I started my blog in March 2017 and got my first page view that month.
3 Months later I was able to apply to a premium ad network (Mediavine). This has allowed me to drastically increase my income and even quit my full-time job to stay home with my children.
From 70,000 page views in September 2017, I got my most ever page views this past summer with 350,000 in August.
Below you will find the tools blogging resources that I believe helped me get there plus read on for my most-read posts on blogging.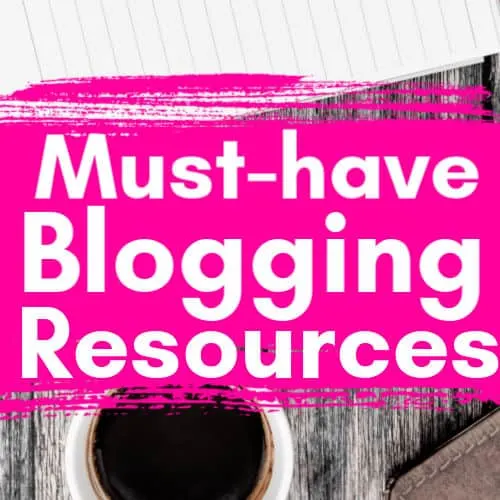 Some of the links below are affiliate links that mean I may receive a commission if you purchase from the link. Please read my Disclosure for more information.
10+ Best Blogging Resources 2022
Before we go through the list, I do want to point out that there is a ton of free stuff for bloggers if you know where to look. You can get free WordPress themes, quality stock photos and even blogging courses without paying a dime.
I do believe that you can have a great blog without spending much so make sure to look for all the free tools you can.
Read my post on the The Best Free Stuff For Bloggers for the latest freebies.
Free Courses For Bloggers
First of all, nothing beats free! Grab as much free stuff as you can and make the most of blogger mailing lists and promotions. You would be surprised at the great information that you can get for free!
My free ebook on creating a pin that drives traffic and traffics the right audience. Click here to learn more and download the book.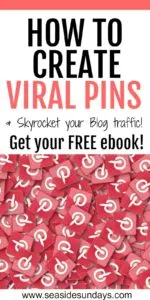 Lena Gott is one of my favorite bloggers and she offers free products that are packed with useful information.
This free ebook is a bonus section of her course Traffic Transformation Guide (see below) and is full of tips on optimizing content and growing your blog traffic easily.
Paid Blogging Courses Worth Taking
The best guide for boosting your blog traffic using different social media platforms.
Read my full review of Traffic Transformation here.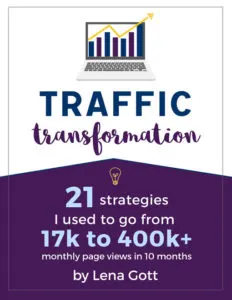 THE way to learn about Pinterest algorithms and how to get the most out of your pinning. This will always be my favorite Pinterest guide and is updated pretty regularly.
I talk about how this book helped me in this post.
Debbie Gartner Ebooks
Debbie is an SEO guru and I have all he books are the best blogging resources money can buy in my opinion.
I like her ebooks because Debbie is a blogger who makes her money from a website that is not about blogging. She shows you exactly how she makes money using her flooring website.
Here are my favorite Debbie Gartner books that I feel are must-haves for bloggers:
SEO Bundle of both the above SEO books
Easy SEO Revamp
(for intermediate/advanced)
Blogging Tips and Tricks
Here are my top posts on blogging
Make Money Blogging Free Course
How To Find & Join The Best Pinterest Group Boards For Your Blog
How To Loop Pins Using Tailwind (in just 15 minutes a month)
How To Use Tailwind Tribes To Get More Blog Traffic Easily
The Pinterest Strategy That Skyrocketed My Blog Traffic
9 Simple Ways To Improve Your Pinterest Game Quickly
Domains and hosting
BlueHost is the best web host for new bloggers. Their pricing is great and they even offer a free SSL certificate (my previous host was charging me $99 just for this!).
If you are wondering why you need to have a self-hosted blog instead of using Wix or WordPress.com, well, the simple answer is that you won't be able to make money from blogging as easily using those sites. If you intend to monetize your blog and place ads and affiliates, you really want to have a self-hosted WordPress blog with a hosting company like Bluehost.
Your hosting with Bluehost includes a free domain name (the www.) so in one click you will be all set.
You can get hosting for as low as $2.65 through my link.
If you need help setting up your blog, check out my guide to starting a blog
Lyrical host is the hosting company I now use for Seaside Sundays. I was with Bluehost for the first two years and they were great but you will find that after your term is done, they increase the rates and it becomes pretty expensive.
Enter Lyrical. Lyrical have really good rates for blogs with high traffic. If your blog grows quickly and you outgrow Bluehost or your hosting is up for renewal, I highly recommend checking out Lyrical.
You can get 10% off your hosting with the discount code SEASIDE10 at Lyrical Host
Pinterest Marketing & Analytics
Tailwind is my go-to website for Pinterest analytics and the awesome Tailwind Communities that allow you to promote your blog posts for free to other Pinterest users.
Click here to read all about how to grow your Pinterest traffic with Tailwind Communities
Sources for Free Stock Photos
I like using a mix of paid and free stock photos depending on what I am looking for.
Check out my post of the 26 Awesome Sites That Offer Free Stock Photos for a list of great free options.
More Blogging Resources
What My Blog Made in 2018 (Income report)
The Best Affiliate Networks That Accept New Bloggers!
From 0 to 90K Page views in 9 Months: Blog Report
Like This Post on Blogging Resources? Pin it!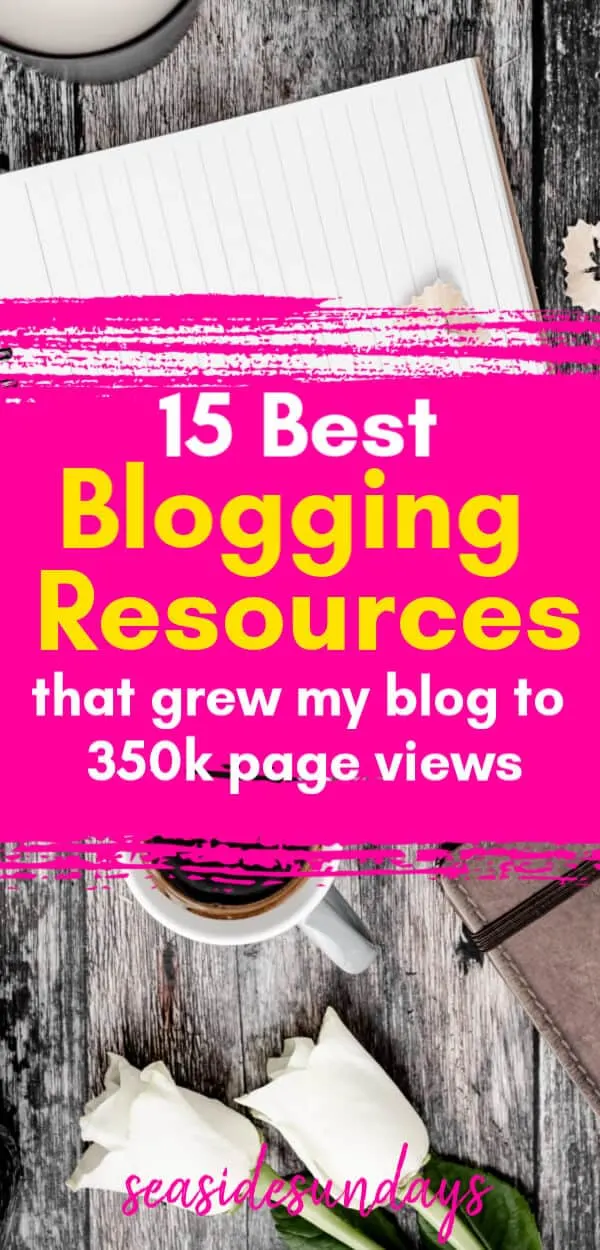 Create The Perfect Pin In Minutes!
Subscribe to get my FREE ebook on creating a pin that gets noticed and brings you traffic.