Easy Back To School Cupcake Ideas
It's that time of year again when the back-to-school commercials start airing and kids everywhere are getting excited (or maybe a little bit nervous) about heading back to the classroom.
If you're like me, you want to make your child's special day as memorable as possible.
Why not celebrate with some delicious back to school cupcakes or cookies?
We've put together some really fun ideas that you are sure to add to your list of back to school traditions.
Not only are these first day of school treat ideas easy to make, they are perfect for a lunch snack when you want to make it extra special, after all, there are only 12 back to school days in your life!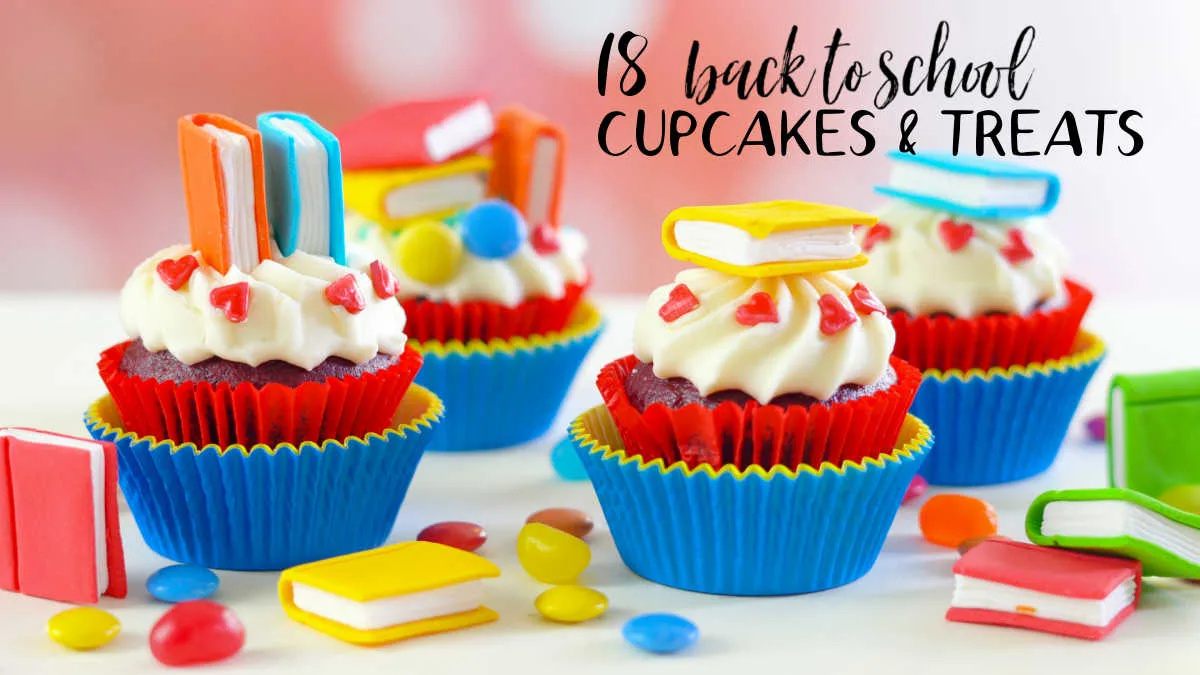 This post contains affiliate links. Please read my Affiliate Disclosure for more information
More Back To School Ideas
First Day Of School Chalkboard Printables
Easy Treats and Cookies For Back To School
We all know it can be hard to pack school lunches our kids will actually eat but sometimes adding a treat can help them finish up the healthy stuff first.
Below you will find a list of 18 fun back to school treats and cookies that your kids are sure to love.
Just click through each photo to get the full recipe and all the information you need to make them yourself.
Back To School Cupcakes
It's that time of year again where moms are starting to get ready for back to school.
It can be a lot of work trying to get everything together and make sure your child has what they need.
One way to make things a little bit easier and more fun is by baking some cupcakes!
These back to school cupcakes and treats are a fun way to celebrate the start of a new school year!
No Time To Make Your Back To School Cupcakes?
Don't get stressed on the first day of school! There's no point putting a ton of pressure on yourself so if you don't have time to make your own cupcakes, there is a solution.
Just get some grocery store plain cupcakes and decorate them with these fun back to school cupcake toppers from Amazon.
Looking for more fun back to school ideas?
First Day Of School Chalkboard Printables
Free Printable First Day Of School Signs For All Grades
How To Save Money On Back To School Shopping
First Day Of School All About Me Printable Worksheet