I love the new trend of taking a cute photo of kids on their first day back at school. It's such a cute back to school tradition that I have started with my own kids too.
If you want to get some nice photos this year, this round up of the best free printable first day of school signs has something for everyone. Just pick the ones that you like the best and head over the the linked website to download and print your signs.
Many of the sites offer free printable last day of school signs too so make sure to check them out!
RELATED POSTS
First Day Of Kindergarten Sign (Free Download)
How To Pack School Lunches That Your Kids Will Actually Eat
Free Printable First Day Of School Signs
I love these classic back and white signs from Elegance and Enchantment.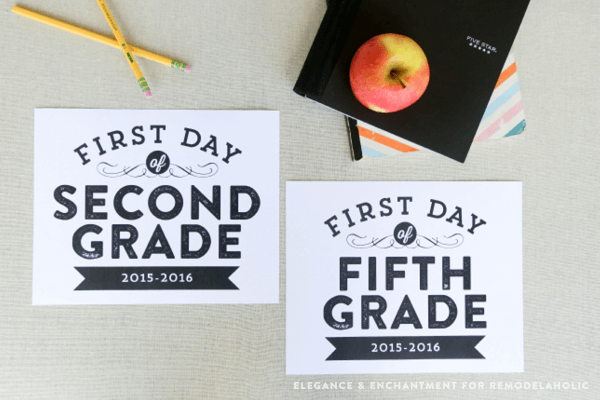 2. These colourful free printable first day of school signs are from Mortiz Fine Design and are available in pre-k to grade 12.
3. I actually used these signs last year for the first day of preschool for my daughter. The image above shows the matching last day of school signs. Print yours off at Paper Trail Design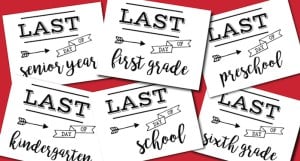 4. These free printable signs from Yellow Bliss Road also come with a free first day of school interview questionnaire.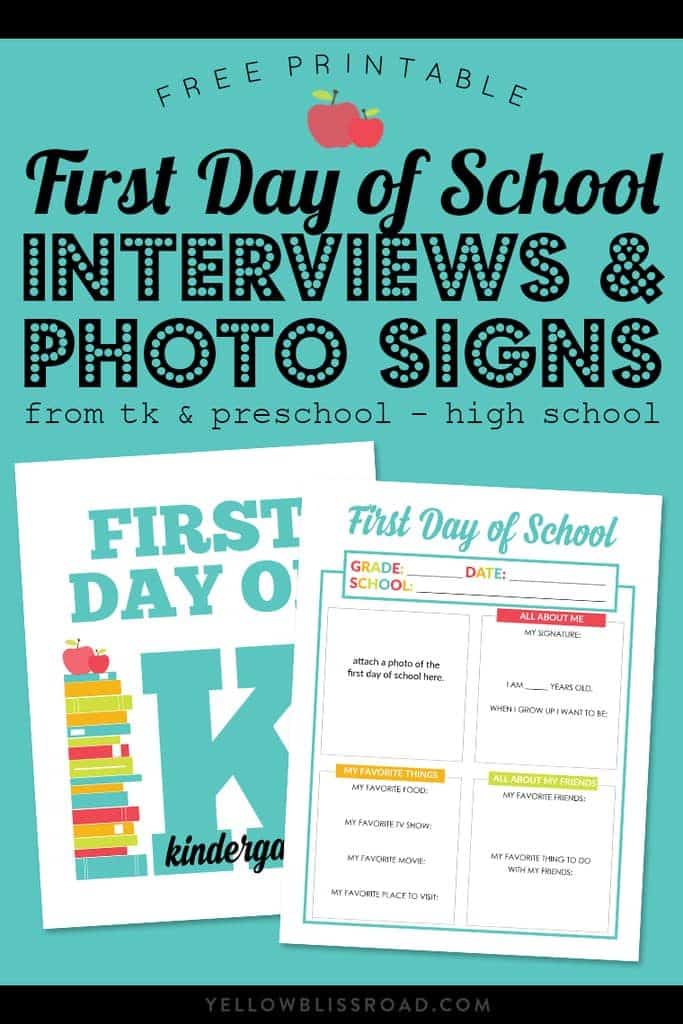 5. These chalkboard back to school signs from inkhappi are available for pre- K to grade 12. I love how bright and easy to read they are.
6. Kristina at Planes and Balloons has created these beautiful back to school signs that you can print off in color or in back and white.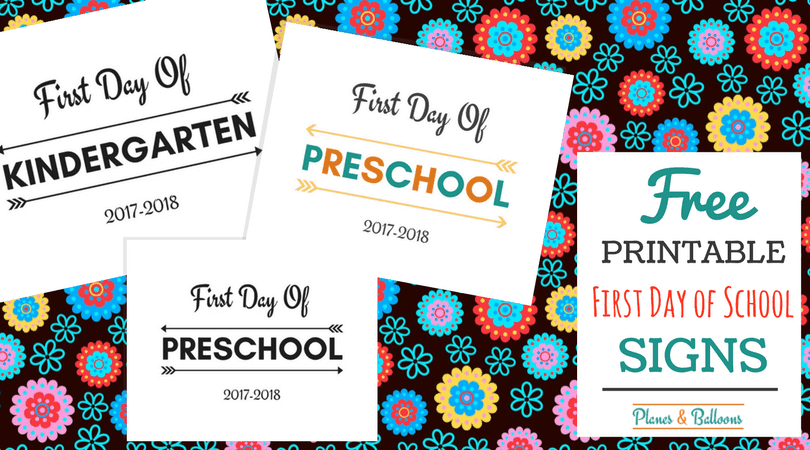 7. Six Clever Sisters have four awesome designs you can choose from, including an Emoji option.
8. I Should Be Mopping The Floor has these fantastic free printable back to school signs on her site.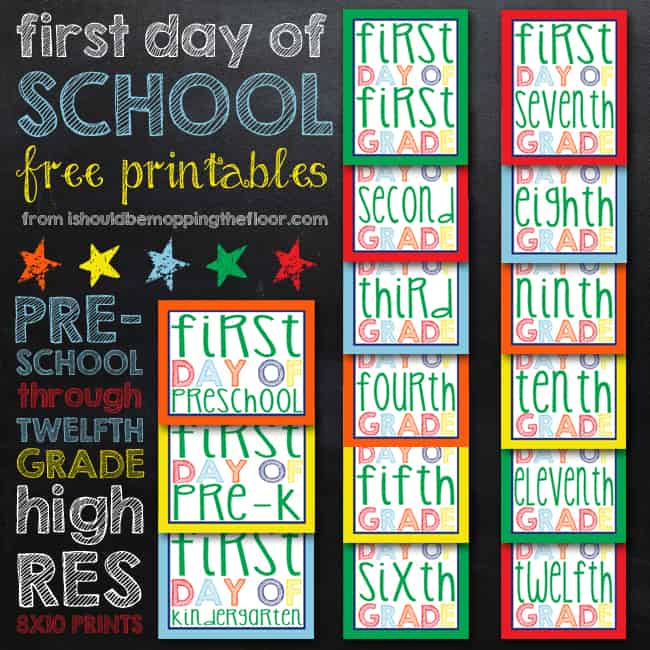 9. If you are looking for chalkboard style back to school signs, these ones from That's What Che Said are really simple and cute.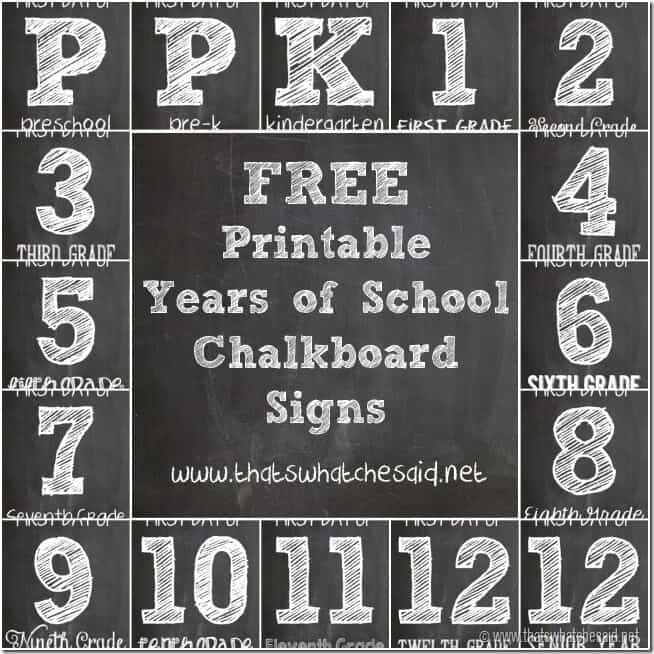 10. If you are based in Canada and want some free printable signs with the Canadian wording, grade 1, grade 2 etc, then check out my First day of Kindergarten and beyond signs. I've even included options for Junior and Senior Kindergarten.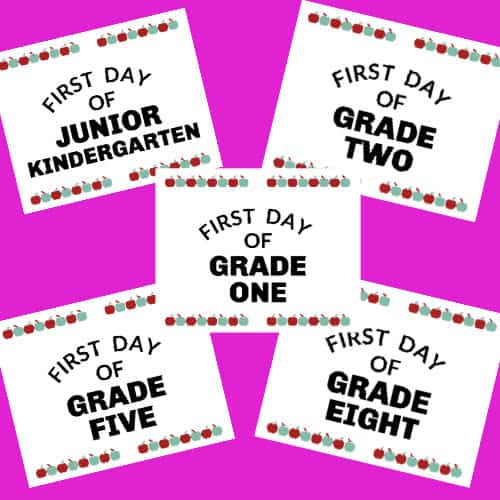 More Back to School and Fall Activities;
12 Back To School Traditions to Start This Year
60+ Super Fun Activities For Fall
Family Fun Ideas To Try This Fall