Have you ever wanted to start a second blog but don't know where you will find the time?
Or you can't imagine being able to run two or three blogs and still have time to breathe?
What about content creation, promotion and keeping the sites updated?
If these concerns are stopping you from launching a second, or third blog then Second Blog Strategies is for you.
With this ebook you will be able to:
Start making money with your second blog in weeks
Learn the hacks to leveraging your existing blog content to create lots of content quickly for your new blog
Get my time management tips for running multiple blogs
Get access for life – plus all future updates for free!
Get Second Blog Strategies For A Special Launch Price Of $27
I used to struggle with maintaining, promoting and writing for my blog but now I run 3 money-making blogs in less time that it used to take me to create pins for my first blog!
I've learned lots of hacks and tricks to get a new blog up and running really fast and without costing more than the price of my new domain!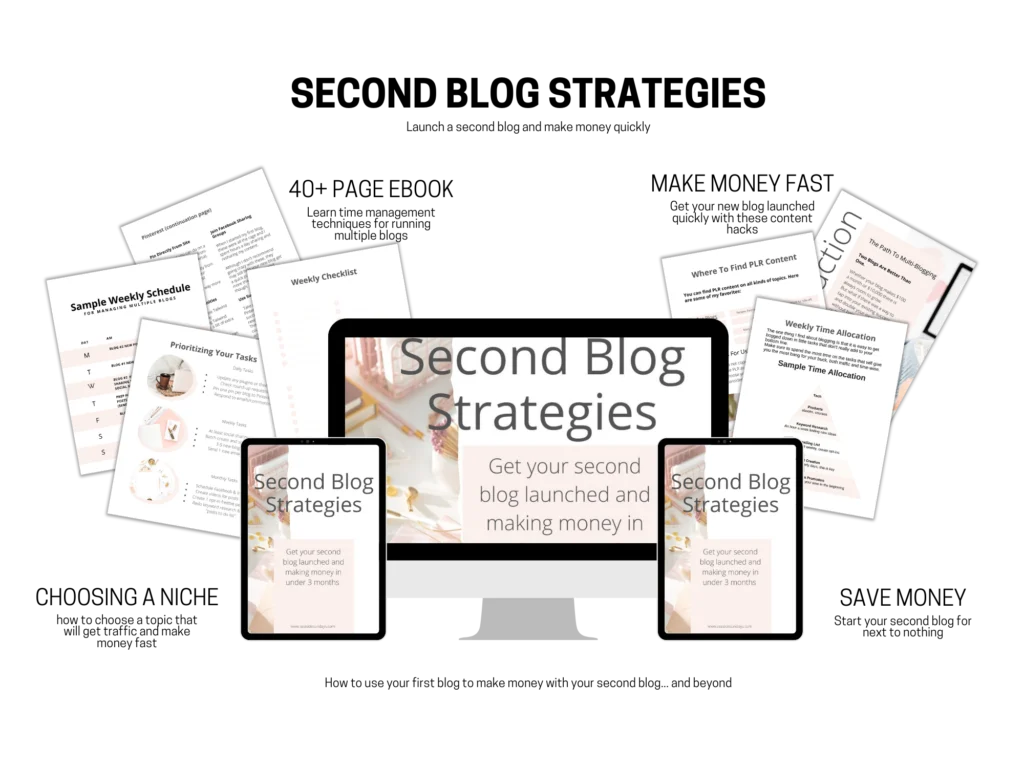 Whats Inside Second Blog Strategies?
♡ Tips for choosing the right niche
♡ How to leverage your existing blog to launch your second one
♡ Content creating hacks to get 100 posts up quickly
♡ Time management for multiple blogs
♡ Worksheets
♡ How to cross promote your blogs without annoying Google

Get Second Blog Strategies for only $27.00
What's Inside Second Blog Strategies?
This digital ebook is full of 40+ useful pages that will help you start a second blog successfully.
The sections featured are:
Why Start a Second Blog
How To Choose A Niche
Launching Your Second Site for (almost) free
Content Creation Hacks
Time Management Techniques
Promoting Your New Site
Sample Multi-blog Schedules
You already have a successful blog so you are weeks away from making money with your second site
You probably know so much more than you did when starting out and this ebook will show you how to leverage that knowledge and the hard work you have already done to get your next blog up and running quickly.
Learn how to use your existing content to create new content that will get traffic quickly. Plus get time management tips and sample schedules that will help you work less and earn more.
Get Second Blog Strategies For Only $27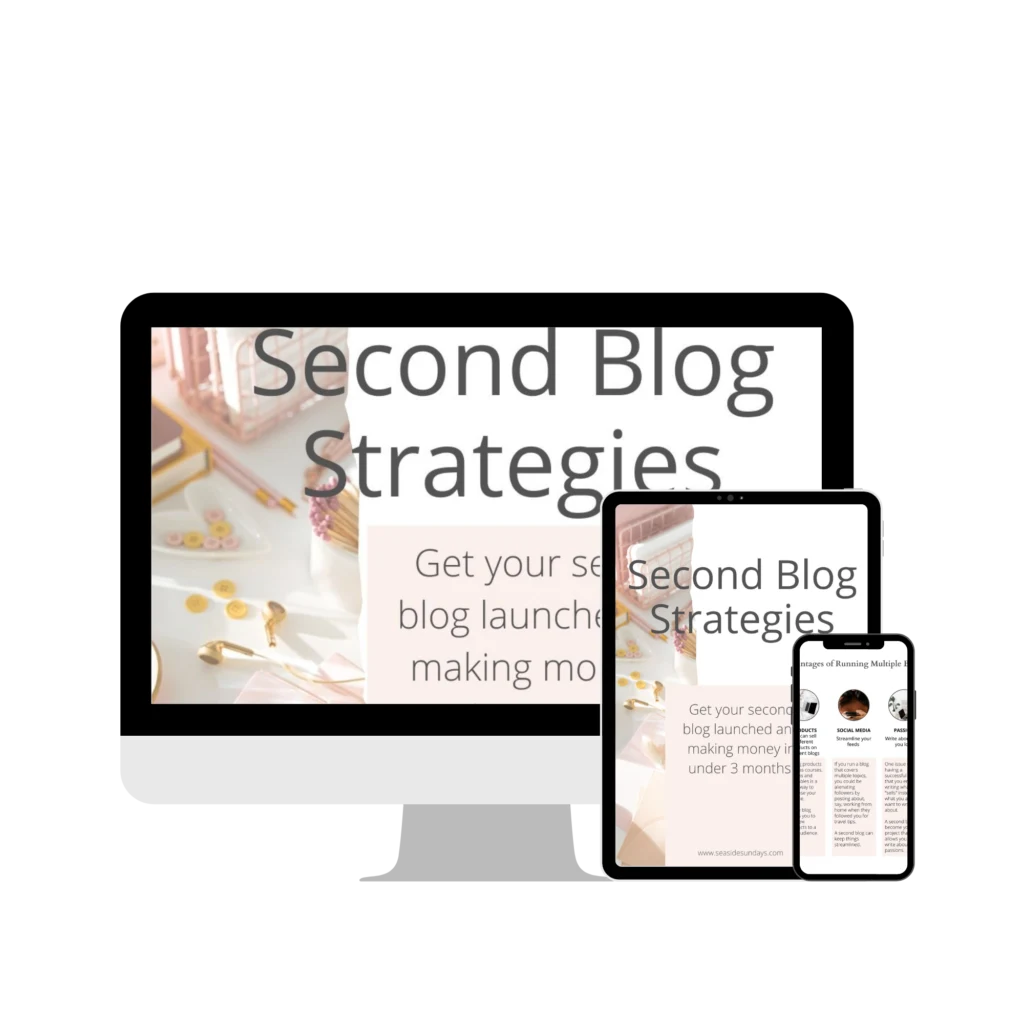 Special Offer!
Get Second Blog Strategies For A Special Launch Price Of Only $27
It's the perfect guide to help start your blogging empire
Get Second Blog Strategies For Only $27
Please note** This is a digital download printable in PDF format
Your files will be available to download immediately once payment is confirmed.
I don't accept returns, exchanges or cancellations due to the nature of the product, but please contact me if you have any problems with your order.