You're in! Check your inbox for the Day 1 email and let's get started on building your profitable blog!
If you have any questions, please let me know!
(check under the social tab if you don't see it on gmail).
Want more blogging tips?
Get all my blogging tips here.
Popular Posts
How To Find & Join The Best Pinterest Group Boards
How To Loop Pins Using Tailwind (in just 15 minutes a month)
The Pinterest Strategy That Skyrocketed My Traffic
Want to make money with your blog?
My ebook, is the ultimate beginners guide to making money with affiliate marketing.
The Affiliate Action Plan is the plan I used to make over $500 in my second month of blogging.
I'm not a "big blogger" or making six figures a month but I am a new blogger who has put these techniques into practice in the last year, not five years ago when things were easier.
I've also taken many many blogging courses myself and realized this is what was missing. An affordable beginners guide to affiliate marketing that anyone can afford.
A guide that can get you started quickly and help you make money sooner.
The day I made my first affiliate sale, less than 100 people visited my blog.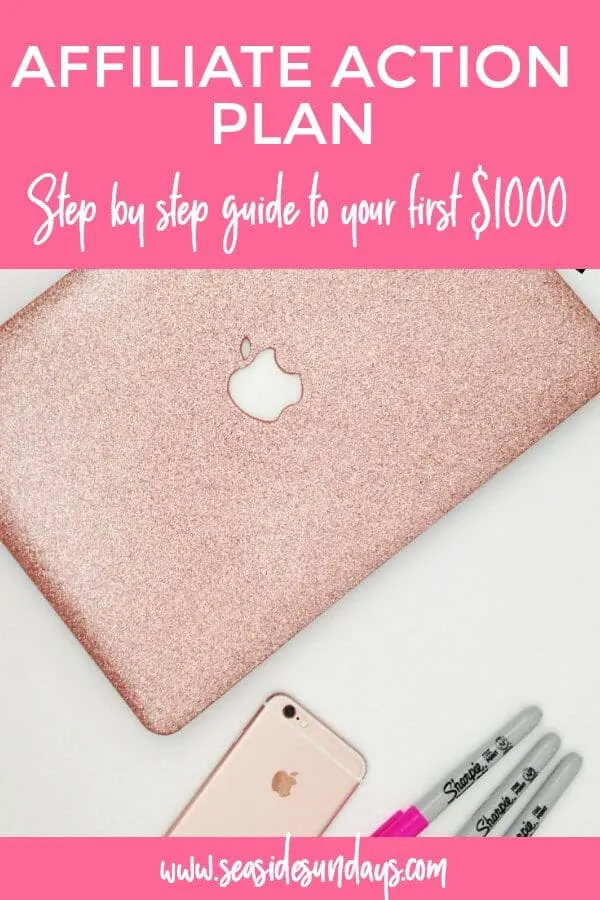 Through my background in marketing and sales, I KNEW that not having a ton of readers didn't need to limit my income potential. 1 engaged reader who connected with my story is worth 100 who didn't care about me or what I had to offer.
Once I learned to connect with readers and give them what they wanted, my income skyrocketed.
In month 4 of blogging, I made over $2000 in affiliate sales.
Stop wasting time chasing page views and worrying about your daily traffic.
54 page ebook full of tips and tricks to making your first affiliate sale and getting to $1000 quickly
5 Step action plan and checklist
Affiliate Marketing Checklist
Affiliate tracker
Use promo code "AFFILIATE40" to get your copy of Affiliate Action Plan for only $12.
In the Affiliate Action Plan, you will learn:
Affiliate program ideas for niches such as fashion, fitness, parenting, DIY & finance
How to brainstorm products that work for your niche
Which affiliate networks are best for your niche
How to maximize your profits on and off your blog
Why Amazon Associates can end up being your biggest earner
Four must-do strategies for increasing your sales
How to capture your audience without cheap sales tactics
What types of posts you should focus on to engage and grow
How to keep it legal – disclosures and other important things to remember
The ebook outlines the exact things I did to grow my affiliate earnings from 0-$2000 in 6 months.
If you are struggling to make money with your blog, the Affiliate Action Plan will help to get you on the right track to success:
Join the right affiliate programs that pay well
Promote your affiliate links without looking spammy
Grow your income passively as quickly as possible