Hands up if you love free printable wall art as much as me? I spend hours each week scouring Pinterest for cute designs and adding to my already huge collection of free printables on my Pinterest board.
The great thing about free printable art is you can change it to suit the season or your decor style. The really great thing is that it is FREE. Just add a cute frame and you have a whole new look for your living room or nursery.
Today I am honoured to invite one of the craftiest bloggers around to Seaside Sundays to give us some super cute black and white free printable wall art.
Linda from Burlap + Blue showcases all kinds of creative things on her blog. If you have spent any time at all on Pinterest, you have no doubt come across her crafts, recipes or free printables.
If you love pretty things I highly recommend you hotfoot it over there to check out her posts. Oh and while you are there, check out her gorgeous home tour.
My favourite posts from Burlap + Blue:
Free Printable Happy Planner Posts
With that, I'll let Linda take over:
Hello! This is Linda, from burlap+blue, and I'm so happy to be here today sharing two free black and white printables with you!
Free printables are perfect for adding some on-trend wall decor to your home without spending a lot of money.
These printables are perfect for a nursery or kids room, and would be equally at home on a mantle or gallery wall! I love the simple styling and fonts, and black and white printables go with almost any decor style!
Free Printable Wall Art From Burlap + Blue
Just choose your printable below, download and print out (these print best at 8×10). Add a frame and you're done! Instant and inexpensive wall art for your home!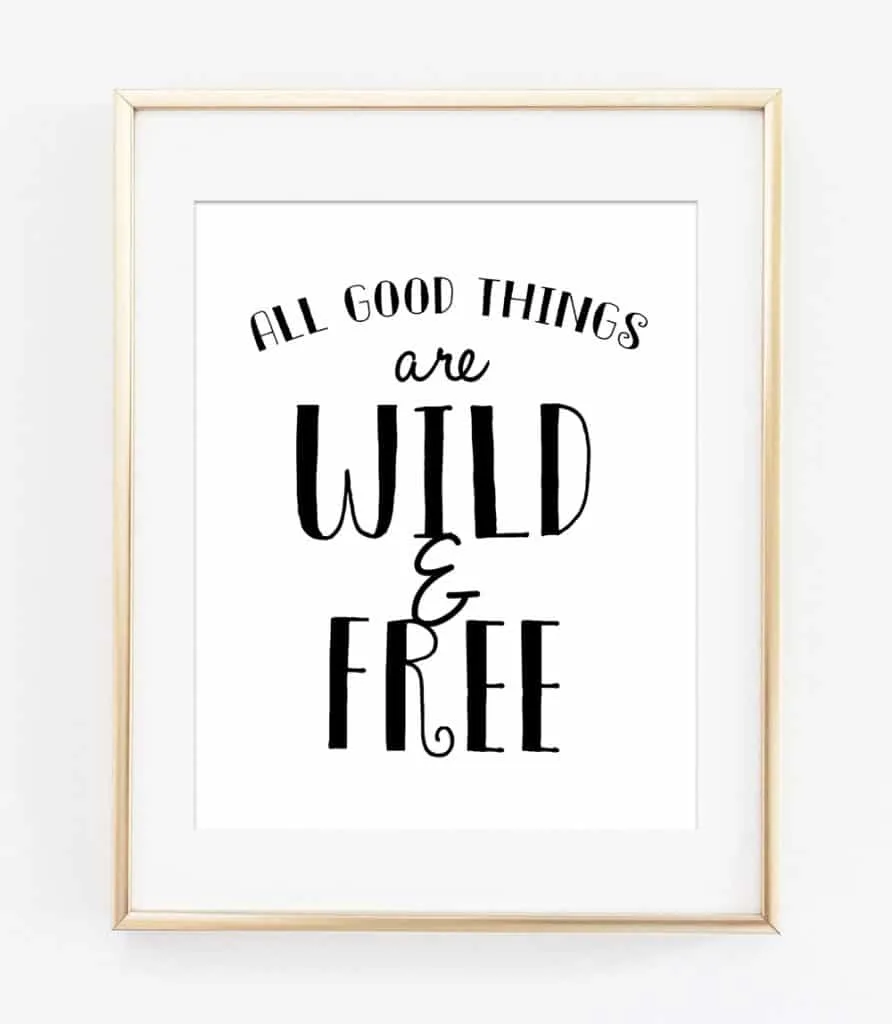 Thanks so much for letting me spend some time with you today sharing my black and white free printable art! I share lots of free printables and alphabet name art on my blog, feel free to take a look for a quick and easy update to your home decor!
Have a lovely day! Linda
More Free Printables
Free Printable Farmhouse Christmas Signs (Merry Christmas Sign Printables)
Free Printable First Day Of School Signs For All Grades