Are you looking to save even more on your grocery bill? Did you know that there are apps that pay you to shop for everyday items?
Here are 7 awesome, completely free apps that you need to know about before you head out to do some shopping. The really great thing about these apps is that you can use them all together! Plus most of them allow you to combine the cash back offers with coupons for even more savings!
Check out the apps below and get $10 in welcome bonuses too!
This page contains affiliate links meaning I earn a commission if you use those links. Please read my Disclosure for more information.
6 Money Making Apps that pay you to shop
There are a few types of grocery apps available:
The straightforward cash back ones where you upload your receipt after grocery shopping and get cash rebates for certain products. The product list changes each week.

With the second type of app, you can earn money by doing tasks, surveys, and videos in addition to getting cash back for your shopping. Some of these apps won't reveal the cash back incentive to you until you complete the task which can be a bit annoying.

The third type requires you to scan the items while in the grocery store and then purchase and upload your receipt.
RELATED: 6 Free Sites That Will Pay You To Shop Online
The really amazing thing about Checkout 51 is that you can often use it with coupons (make sure to check the fine print) so you can get some amazing deals. For example, there are sometimes rebates of up to $5 for Pampers diapers. I also love that there are even offers for fruits and vegetables, not just convenience food.
New offers come out on Thursdays and are valid until the following Wednesday
The payment threshold is $20 and they pay by check.
Make sure to check your offers as some are only valid for certain stores (Walmart, Target etc.)
Some offers only have a limited number available so they may expire before the week is up.
Top Checkout 51 Tip: They accept Amazon packing slips! Combine with Ebates and for amazing rebates.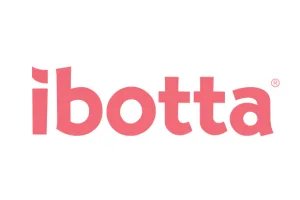 Ibotta works in much the same way as Checkout 51 with one caveat; you cannot "unlock" the offers until you complete tasks.
To make up for this, the good news is that ibotta has alot more offers each week than Checkout 51 and sometimes they even have the same offer and you can double dip!
The other difference with ibotta is that you have to scan the barcodes of your products to get the cash back so make sure you don't throw away the packaging!
Ibotta works in over 300 stores across the USA including Target, Kroger, Whole Foods and Walmart.
Top ibotta Tip: If you want to skip the receipt uploading, link your store loyalty card to the app and they will match your purchases for you! It doesn't get easier than that.
Get $10 just for signing up with ibotta
Snap and upload photos of your purchases of groceries, and shops at drug stores and even mom & pop stores and get cash back (or coins)
Redeem your coins for gift cards or PayPal cash
Shop Fetch is a different kind of app that lets you manage your spending and earn money off your grocery bill.
How it works
Scan every item as you shop
Get rewarded with Fetch Points
Redeem your Fetch Points to receive FREE items (1,000 points = $1.00)
Points can be spent on anything in the store, except for restricted items such as alcohol and tobacco.
Scan items while you shop and earn points (Kicks)
Upload your receipt after your purchase and link your credit card
Redeem your Kicks for a wide selection of digital gift cards
If you love these grocery apps that pay you to shop, make sure to check out these websites that will pay you for online shopping!
More Money Saving Tips:
31 Clever Ways to Save Money And Live Better
5 Ways to Cut Your Grocery Bill In Half
30 Tips For Saving on Groceries
Easy Ways to Save Money When Eating Out
10 Frugal Ways to Keep Warm This Winter