Shopping apps for Canadians are really popular and offer serious cash back to savvy shoppers. Personally I have made hundreds of dollars in cash back using various apps and websites.
If you are not using shopping apps for your groceries or online shopping, you are seriously leaving money on the table!
Even if you don't do much online shopping, you can get cash back from your regular grocery shops from sites like Checkout 51 and Paymi.
For online shoppers, bonus cash back on Rakuten can mean hundreds of dollars in your pocket each year. Just last night, I got 18% cash back on contact lenses through Rakuten!
This page contains affiliate links meaning I earn a commission if you use those links. Please read my Disclosure for more information.
Since I started using sites like rakuten.ca and Swagbucks.com, I've made over $3000 in free cash! My only regret is not starting to use these sites and apps much sooner.
The awesome thing about shopping apps is that is quite a lot available in Canada.
Some like Paymi are exclusively Canadian while others like Swagbucks.com are open to shoppers Worldwide.
No one app will cover all your bases so it's worth checking out a few and choosing the ones that best suit your shopping habits.
RELATED POSTS
Tips For Using Shopping Apps
Get to know the offers. For example, I know that Checkout 51 often has Pampers Diapers on offer so I wait until it comes up then stock up until the next time (I think it is roughly monthly and coincides with the P & G coupon flyer in my newspaper)
Combine offers to get the most money. Make an Amazon.ca purchase and use Rakuten for cash back. Then use the packing slip for Checkout 51 or Caddle. Even more awesome if you use this trick to get a free product from SmartSaver.ca.
Use the same receipt on more than one app. Cross check your offers to see if the same thing is offered across Checkout 51, Caddle. You can submit the same receipt to all three companies!
The Best Shopping Apps For Canadians
Ampli is a brand new venture of RBC bank.
It's great if you want to maximize your cash back because you can combine it with coupons, store loyalty programs and still get your credit card points!
How it works
Sign up at Ampli.ca, download the app and link your credit and debit cards
Sit back and wait for your cash back! It's really that simple – Ampli will track your purchases at partner retailers and award you a cash back percentage.
As an example, this month alone, I have made $20 cash back just fro my regular grocery shopping and trips to Tim Hortons.
When your balance reaches $15 you can cash out directly into your Canadian bank account by Interac Transfer.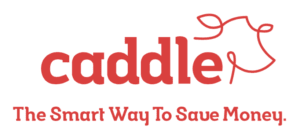 You may have heard of Caddle because it was featured on Dragon's Den a while ago. Their app is really successful and gets great reviews. The thing I like about Caddle is that they have great offers for online stores such as $10 for a purchase at well.ca.
There are two ways to earn cash with Caddle:
The standard cash back way of uploading your receipt and choosing your offers
Completing surveys, watching videos and engaging with brands
Because of the second option, Caddle is kind of hybrid between Swagbucks and Checkout 51.
Payout threshold is $20 and payment is by cheque (CAD)
Offers are valid for one week

Either through their "Shop & Earn" program, which works much the same as Ebates except you get a number of Swagbucks per dollar spent instead of a %. The payout does take a while, sometimes up to 30 days.
The second, and often more lucrative way, is to check out the "Discover" section of the dashboard and look for retailers under the partner sites. You can normally filter to see the shopping offers.Online purchases are eligible as long as the itemized packing slip is included.
Rakuten (Formely eBates) is the most well known of the shopping rebate sites.
They have partnerships with over 2000 major retailers like Amazon
, Sephora, Indigo, Hudson's Bay, Walmart and even eBay.
To earn your rebate, you simply choose the retailer from the Rakuten website, click through and then shop normally.
Rakuten will track your purchase and credit you within 24 -48 hours.
Rebates range from 1-40% and make sure you look out for bonuses each week for certain stores.
You can choose to receive your rebate as PayPal cash or a cheque.
Swagbucks.com is kind of a hybrid as it is often thought of as a survey site but I have found that I've earned some of my largest cash back offers from Swagbucks, especially using my hack (see below). The deal with Swagbucks is that you earn points (bucks) that you can redeem for gift cards or PayPal cash.
Right now Swagbucks has a bonus welcome offer of $10 just for signing up and completing a shopping offer so it is definitely worth checking out!
I normally redeem my SBs for Amazon.ca gift cards and then make a purchase using my gift card but make sure to use Ebates first. It's a never-ending circle of free money!
If you are interested in diving deep into Swagbucks and learning how I make over $100 a month easily, this post will show you – SwagBucks: 2022 Review.
There are two main ways to get cash back on Swagbucks:
An offer I currently take advantage of almost monthly is the cash back for Aliexpress. I sometimes end up getting items for free because of the great rebate through Swagbucks.
There are normally offers for both French and English speakers. You can do both separately to get double the money!
Checkout 51
I love Checkout 51, I've made over $200 in less than 6 months using this app.
It's really easy to use, each Thursday they upload new offers and you highlight the ones you might use in your shopping list.
Once you are done shopping, you simply upload your receipt to the app and mark which products you purchased. Within 48 hours (but normally 1-2 hours) you will get your cash back!
The really amazing thing about Checkout 51 is that you can often use it with coupons (make sure to check the fine print) so you can get some amazing deals.
For example, there are sometimes rebates of up to $5 for Pampers diapers. I also love that there are even offers for fruits and vegetables, not just convenience food.
New offers come out on Thursdays and are valid until the following Wednesday
The payment threshold is $20 and they pay by cheque (CAD).
Make sure to check your offers as some are only valid for certain stores (Walmart, Sobeys etc)
Some offers only have a limited number available so they may expire before the week is up.
Checkout 51 does not work for store in Quebec
Download Checkout 51
Top Checkout 51 Tip: They accept Amazon packing slips! Combine with Ebates and Amazon Family for amazing rebates.
Paymi is a new cash back shopping app for Canadians that is backed by CIBC.
Paymi is a bit different from Checkout 51 as you don't need to submit receipts or anything in order to get cashback. It's really simple to use and completely hands-free once you are set up.
Paymi offers cash back of 1-10% at retailers including: Burger King, Lululemon, Zara, Lowe's, Swiss Chalet, Mark's, Leon's, SportChek, Aldo, Walmart, Starbucks, Sobeys, Contiki, Lion World Travel, Insight Vacations, Milestones, Winners, Netflix, Spotify, Hudson's Bay, Trafalgar, Ren's Pets, Old Navy, Sephora, WineOnline.ca, Indochino, Inabuggy, etc.
How it works
Sign up for a Paymi account and link your debit and/or credit cards.
Whenever you make a purchase at a participating retailer such as Sephora, Burger King and Lowes, you will automatically be credited cash back to your account.
If you want to try out Paymi for yourself, sign up through this link and you will get a $5 sign up bonus.

I love GCR! They work in exactly the same way as Ebates.ca, meaning you go to their website, choose the merchant and click through to the website. You then get paid a % cash back from your purchase. I find that GCR often has much higher payouts than Ebates.ca so it is definitely worth checking.
Make sure to check their category for credit cards if you are in the market for a new one. I got $75 cash back when I applied for my MasterCard to use at Costco.
Payment methods are Amazon, cheque or PayPal. Payment is monthly.
More ways to make extra cash in Canada!
Like this post? Pin it!