Dangly necklaces and earrings are pretty much a thing of the past when you have a new baby so help mom stay stylish with a silicone teething neckace that can double up as a teether for baby.
These beautiful necklaces can be customized  with 1-9 pearls (eggs) depending on how many children mom has. This necklace would make a wonderful gift for a new mom or the more experienced mama!
This beautiful gift box is full of treats that will help any new mom take a moment and remember to look after herself.
The box comes with a note that reads " 'It's exhausting making a tiny human so this is a gentle reminder to take some time out for yourself, because new mums need looking after too' and inside you will find a Prosecco scented candle, a mom journal and  a beautiful keepsake necklace.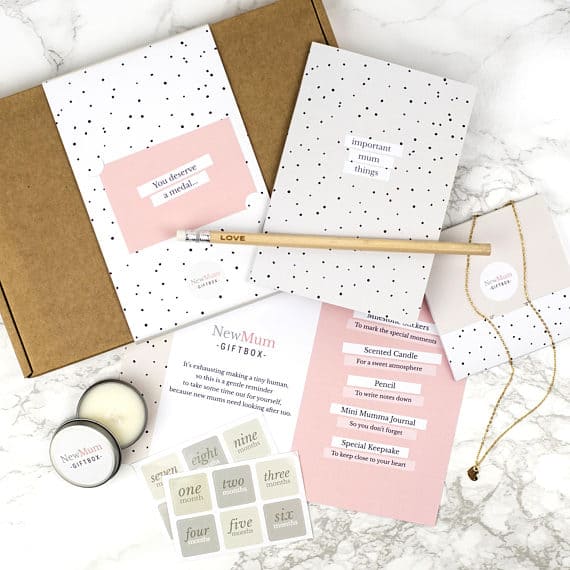 If you just can't resist some cute clothes for baby, at least get a matching tee for mom! This set is really cute and would be great for photo shoots and birthdays.
This hand-carved sign can be customized with baby's name, birthday and other stats.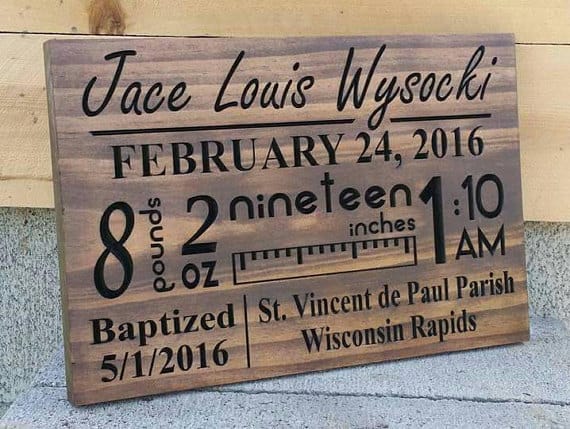 This sarcastic mug will be a hit with new moms who know that you have to keep expectations low when dealing with a newborn!
More Tips for New Moms:
The Minimalist Guide to the Baby Stuff You Need
30 Things to try if you baby has colic
The 5 baby items I couldn't live without
Start A Blog That Makes Money
Ready to start a blog and make money from home?
In this FREE 5 day email course, I will show you the exact steps I took to take my mom blog from $0 to a consistent $2000 a month within 4 months.