Did you know that you can create a passive income stream without even writing a single blog post? Affiliate marketing is truly the easiest way to jumpstart your income if you are just starting out in the blogging world.
If you are like me and love scouring the income reports on Pinterest, you have probably noticed that affiliates make up the bulk of revenue for most bloggers.
Did you also know that you can add affiliate links directly to Pinterest without writing a single piece of copy?
This page contains affiliate links meaning I earn a commission if you use those links. I only recommend brands I use and trust.
Once I discovered this, I became really interested in the ins and outs of Pinterest affiliate links and read every article I could find. I tried a few different methods but to be honest it wasn't until I came across the How To Make Your First Affiliate Sale In 24 Hours ebook by Elise at House of Brazen Blog that it all fell into place for me.
Elise made her first affiliate sale within 24 hours of implementing her strategy and although I was skeptical, I couldn't believe the jump in my affiliate sales and traffic as soon as I followed her instructions to the letter.
When I didn't make my first sale within 24 hours, I was a bit disappointed but within two weeks, I was making affiliate sales almost every day. I still can't believe it!
For those new to this form of marketing, let's break down some of the basics of using affiliates on Pinterest.
What is affiliate marketing?
It seems like a new and trendy way of making income online but in fact, it's been around for decades. Any sales person who makes a "cut" or commission from selling a product is, in a sense, an affiliate for said product.
In essence, the affiliate is acting as the agent or representative of the product or company they are selling. Think of travel agents, insurance salesmen or MLM direct sellers.
How does it work on Pinterest?
Since May last year, Pinterest has allowed pinners to add direct affiliate links to their pins instead of having to go through a blog. This means that you can market to the over 200 million active Pinterest users immediately! For free! Now that's my kind of marketing.
Without realizing it, you have probably already clicked on an affiliate link for a cute sweater or Etsy printable. Those are affiliate links. Here is an example from my board "Dream Nursery":
You can see that the link to this pin is from shareasale.com. If you are new to affiliate marketing they are a great place to start because they work with tons of retailers such as Wayfair, Janie and Jack and Modcloth.
When someone clicks on an affiliate link from Pinterest they are redirected to the merchant and the pin owner (you!) receives a commission for each sale.
RELATED POST – Top affiliate networks you can join today
A Word About Amazon Associates Affiliate Links
I have seen a lot of conflicting information about whether or not you can use Amazon links on Pinterest. Some sources say that it is fine as long as you add Pinterest to your Amazon profile under " website and mobile app links".
To be honest, I see Amazon affiliate pins all the time when I'm browsing Pinterest but personally, I err on the side of caution and do not use them.
For me, it is just not worth losing my Associates account for a few sales plus the cookie is so short on Amazon (24 hours) that it is not a great converter for me anyway.
Bottom line: Use Amazon Links at your own risk. 
What kinds of things could I link?
Really, anything and everything! Have a look at your own boards and see what affiliate links you have already pinned without realizing it. For me, the most popular were clothes and printables followed by e-books on subjects I want to learn about. Baby items are also really popular.
For me, the most popular were clothes and printables followed by e-books on subjects I want to learn about. Baby items are also really popular.
Once you have found some products you are interested in, check out shareasale.com or the other awesome networks in my list of the top paying affiliate networks  and get linking.
Promoting ebooks
Personally, I find ebooks are a great thing to promote as an affiliate on Pinterest because the ebook author often has a landing page that "sells" the product once the pin has been clicked on.
If you have taken some courses or bought some ebooks and want to promote them, it's worth seeing if there is an affiliate program you can join.
If you want to become an affiliate for my ebook, Affiliate Action Plan, just click here and follow the link at the bottom. I pay 40% commission on all sales. 
Do I have to buy the ebooks I promote?
Well, yes, in theory it would be nice if you had actually read a book you promoted but I know that sometimes you just want to promote the bestsellers in a category that you may not have even read, hey, thats what reviews are for, right?
I don't force my affiliates to buy my book because I figure that a lot of them have found out about it from this blog post and I want you to have something to start promoting on Pinterest as soon as possible.
However, many ebook authors will not let you into their affiliate program unless you buy their course or book, so what can you do? Obviously you could go ahead and buy tons of books so that you can become an affiliate but there is an easier way – the Ultimate Bundles.
What are Ultimate Bundles?
Ultimate Bundles is a company that puts together different "packages" of courses and ebooks periodically and then sells them for rock-bottom prices.
For example, the last one I bought was the Genius Bloggers Kit and for $97 I got over $5000 worth of products. I think there were almost 100 ebooks and courses  included. And most of them had affiliate programs.
Do you see where I am going with this?
If you can find an Ultimate Bundle in your niche, it is basically a pot of gold. You can then do two things:
Buy the bundle and apply to all the individual affiliate programs and start promoting them
Become an affiliate for Ultimate Bundles yourself and promote the bundle as a whole. 
Isn't it genius?
Currently (January 2019), there are three bundles available to buy/promote:
Herbs & Essential Oils Super Bundle ($47 for $500 worth)
Photography Super Bundle ($67 for $2327.74 worth)
Healthy Meal Planning Bundle 2019 ($49.97)
Coming in February 2019 – Ultimate Productivity Bundle
Can I use Etsy affiliate links on Pinterest?
No.  Etsy used to be a complete goldmine for affiliate links on Pinterest. You could promote all kinds of products, printables, invitations and clothing and the sales would just roll in.
Unfortunately back at the beginning of this year, Etsy announced some new Terms and Conditions for their affiliate program which explicably bans Etsy affiliate links being used on Pinterest.
Here is what they say:
From: https://www.etsy.com/legal/affiliates
Social Media and Sharing
Affiliates may only post affiliate links on social media feeds they operate in line with their website URL, such as Instagram, Facebook, or Twitter. Affiliate links are prohibited on some social sharing sites, such as Pinterest and Tumblr. When posting content outside of Etsy, it is the Affiliate's responsibility to follow each site's policies on affiliate link
So what can you do now?
Etsy is a fantastic affiliate program to be part of and I recommend you join it even though you can't use their affiliate links on Pinterest.
What I have done is to make whole blog posts around Etsy products that I want to promote and then created pins for that blog post. That way I am still getting the sales but via my blog instead of directly from Pinterest to Etsy.
Instead of Pinterest > Etsy = $$, the sales funnel looks like this: Pinterest> Blog Post> Etsy =$$
If you want to join the Etsy affiliate program, it is available on both Awin.com and shareasale.com
If you don't have a blog, your best bet for promoting Etsy is probably on Facebook or Instagram, both of which are allowed.
Disclosures on Pinterest
Make sure to disclose on any and all pins that you are acting as an affiliate.
You can do this in the pin description by adding #afflink or #affiliate as you can see on my pin above. Failure to do this can result in you being banned from Pinterest and even result in legal action.
I have noticed that, when it comes to courses and ebooks, most people do not disclose that it is a direct affiliate link, perhaps because of the landing page. I would rather be 100% covered and I recommend that you do add a disclosure.
Don't be spammy
No one wants to be bombarded with sales pitches on Pinterest so make sure to stay true to the essence of the site.
Pinterest users are searching for inspiration, ideas, and ways to improve their lives. In that vein, remember to pin other people's stuff and use affiliate links sparingly but effectively.
This seems too good to be true?
It really is as simple as that but to be honest, just slapping some pins with affiliate links onto your boards won't make you rich. Trust me, I tried!  They say "build it and they will come".
This is true but you do need to know how to build "it" to be effective.
This is where the How To Make Your First Affiliate Sale In 24 Hours ebook really came in for me.
The techniques to create, brand and market affiliate links in the book are simple but effective.  It's stunningly easy once you know what to do and it really works. Elise shows you exactly how to create affiliate pins that go viral. She also demonstrates how she shared her pins to create a buzz.
If you want to see how I share my pins on Pinterest, I made a video here.
You can replicate the method to every affiliate link thus creating many passive streams of income, without a single blog post!
Now if you are wondering whether to purchase the ebook, I totally get it.  It took me a month to decide to buy it. I tried to do my own affiliate links on Pinterest in the meantime but nothing really stuck.
I finally bought the book because I wanted to get serious about my lack of affiliate sales. The book costs $40.  I think it is a great value for the information and tutorial included.
It's easy to make back the money once your affiliate links are up and running.  If you are interested in seeing more about what the book includes,  check out Elise's page at this link: Affiliate Sale In 24 Hours ebook.
If you are serious about increasing your affiliate sales and want to know more about harnessing the power of Pinterest, I think the book is a great investment.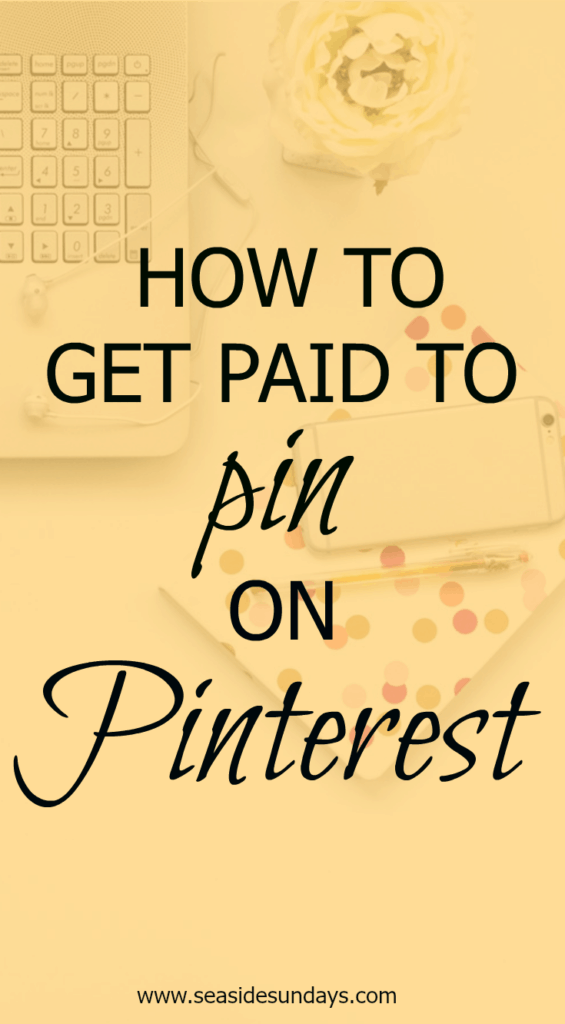 More Affiliate Marketing Tips
The Top Affiliate Networks for Bloggers
Affiliate Action Plan – How to Monetize Your Blog
Is Making Sense of Affiliate Marketing Worth the Money?
How To Promote Your Pins
Why Tailwind Tribes are Awesome for Promoting Your Pins
4 Easy (Free!) Ways to Promote Your Pins
Optimizing Your Pinterest Strategy
Create The Perfect Pin In Minutes!
Subscribe to get my FREE ebook on creating a pin that gets noticed and brings you traffic.