If you are considering monetizing your blog, you have probably heard of affiliate marketing and wondered how to become an affiliate for products that you want to recommend to your readers. The great news is that there are a ton of affiliate networks that accept new bloggers.
Affiliate marketing is one of the best ways to grow your blog income, even if you don't have a lot of traffic. I recommend that new bloggers start with affiliate links in order to create some income while you grow your blog traffic.
In fact, you can even use affiliate links to make money without writing a single blog post.
Read Now: How to Use Affiliate Links on Pinterest and Make Money
Related:From 0-90K pageviews in 9 Months: Blog Report
Related: Why Tailwind Communities are a must for new bloggers
This page contains affiliate links meaning I earn a commission if you use those links. Please read my Disclosure for more information.
MORE BLOGGING TIPS
The Best Free Stuff For Bloggers
Free Printable Blog Traffic Checklist
How To Find Affiliate Products To Promote
Affiliate marketing is one of the best ways to make money either as a blogger or with a dedicated affiliate website.
You can use your affiliate links on social media, in blog posts and in gift guides during the holidays.
If you are looking to become an affiliate for various products, you have two options, you can either contact retailers directly to see if they have a program you can join, or you apply to affiliate networks and gain access to hundreds of companies and affiliate links in one go.
Considerations When Applying For Affiliate Networks
Types of affiliates they work with and how well they fit with your niche
Payout schedule – some networks pay monthly, others leave it to the discretion of the individual company
What creatives do they offer? (text links, different size banners)
How long are the cookies? This is the length of time your personal affiliate link will be registered with the product/retailer. Some cookies last a year while others last only a day or so. The longer, the better, in case the buyer takes a little time to think before making their purchase.
Do they offer deep linking? It's a lot easier to be successful at affiliate marketing if you can link directly to the product you are talking about and not just the company's homepage.
Support – some networks assign you with an account manager who checks in regularly and can assist with any questions you have, with others, you are primarily on your own once you are approved.
8 Affiliate Networks That Accept New Bloggers
Awesome for new bloggers and easy to be approved for.
Access companies such as DollarTree.com, , Zullily, and TinyPrints
They feature a lot of smaller, family owned companies that are not on any other network.
Part of the AWIN group but acting independently for now.
You have to apply to each individual company, some approve affiliates automatically while others will review your site and give you an answer within a couple of days.
Minimum payout is $50
They pay out monthly and once you have made your first sale. Payment is made through bank transfer.
Shareasale offers two tier commissions which means that if an affiliate of yours becomes an affiliate and makes a sale, you receive a portion of that sale (sometimes just a few cents but hey, it all adds up).
TIP: Do follow up if you don't hear back from a program. Each time I have done that, I have been approved within minutes.

Dedicated affiliate manager who is available through Skype, phone or email. They will work with you to find campaigns that fit your niche and to get the highest paying programs available.
MaxBounty pays weekly which is awesome for new bloggers who need income quickly.
There are over 1,500 campaigns to advertise across all kind of niches such as like surveys, freebies, financial, insurance, dating, diet, etc. They mainly deal with larger companies.
To get approved for MaxBounty you need to complete the web sign up and have a quick telephone call with an account manager. You are then automatically qualified for most programs.
There is a minimum threshold of $100 for payment via Paypal (no transaction fees).
I do find that a lot of programs with MaxBounty reach their monthly cap quickly which means that you are not allowed to promote them for the rest of the month (or they redirect to a different site) so make sure to check your emails regularly.
Click here to sign up with MaxBounty.com
CJ affiliates (formerly know as Commission Junction) is one of the largest affiliate networks.
Works in much the same way as the other programs whereby you receive a commission for a lead/sign up or sale to a website.
They work with companies such as VRBO, Zappos.com, and Walgreens.
They pay monthly, like the other networks via direct deposit.
CJ affiliates is a good option if you would like to feature specific ads on your blog, instead of Adsense.
CJ will close your account if you don't make any sales in the first 6 months.
Affiliate Window or AWIN, is a UK based affiliate network.
Until recently, AWIN was the only network that had Etsy (Shareasale also has Etsy as of May 2017 for USA only, Canada and UK still need to go through AWIN)
Features a ton of travel products such as Caesars Entertainment, Travelzoo, booking.com and lots of hotel chains.
To join AWIN you may need to pay $5 by credit card as a good faith payment – it will be refunded when you make your first sale and reach the payout threshold.
Promote every product under the sun through Amazon plus their own products such as Amazon Prime.
Amazon is pretty easy to join but there is an approval process once you start using their links.
You will earn commission on anything bought within 24 hours of clicking your link. Imagine featuring a special kind of baby bottle and then the person ends up buying their crib the same day!
Payment once you reach a threshold of $100.

Rakuten (also known as Linkshare) has a lot of large retailers such as Nordstrom, Macy's, AT&T and Petsmart.
They also feature premium brands like Isabella Oliver maternity wear and Uncommon Goods.
Anyone can open an account with Rakuten but you do need to apply for each individual brand.
Minimum for payment is $50 and you can choose a variety of payment methods including Paypal.
Looking to be an affiliate for Target? Impact is where you want to be!
They have some great campaigns such as Uber and Target.
Sign up for each program individually
You cannot search for merchants to join with Impact they work a bit differently. You also have to sign and review an insertion order for each approved program.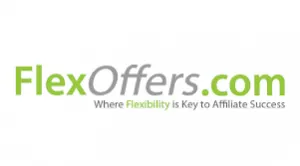 Flexoffers has a lot of European companies such as Souris Mini and Yves Rocher as well as established US brands like Bloomingdales, Destination Maternity, and Ticketmaster.
This is definitely one of the more international affiliate networks, offering lots of companies around the globe.
Bonus program that ALL bloggers need to join!
Awesome bundles of e-books and courses at deeply discounted prices
Bundles include – blogging, organizing, parenting and working from home (click the image above for all the details)
Each bundle is available for a limited amount of time to create a buzz. There are evergreen bundles too.
40% commission paid per bundle sold
Payment is via PayPal with no threshold
The program is only open a few times a month but I think you can get on the waitlist.
Join the Ultimate Bundles program here!
If you are excited about using affiliate links to create a passive income, you should be! It's an awesome way to make money from your blog!
However, It isn't as simple as slapping a few links on your website and calling it a day, unfortunately. Even once you have been approved for these affiliate networks, you need to plan a strategy that will enable you to promote your links effectively.
I started making money from affiliates in my second month of blogging and now routinely make $2000-3000 a month from promoting products that I love online.
Here are some of my blog income reports that you can read for more details:
My Very First Blog Income Report – May 2017
Income Report for June: My 3rd Month Blogging
0-70K pageviews in 4 months – July income report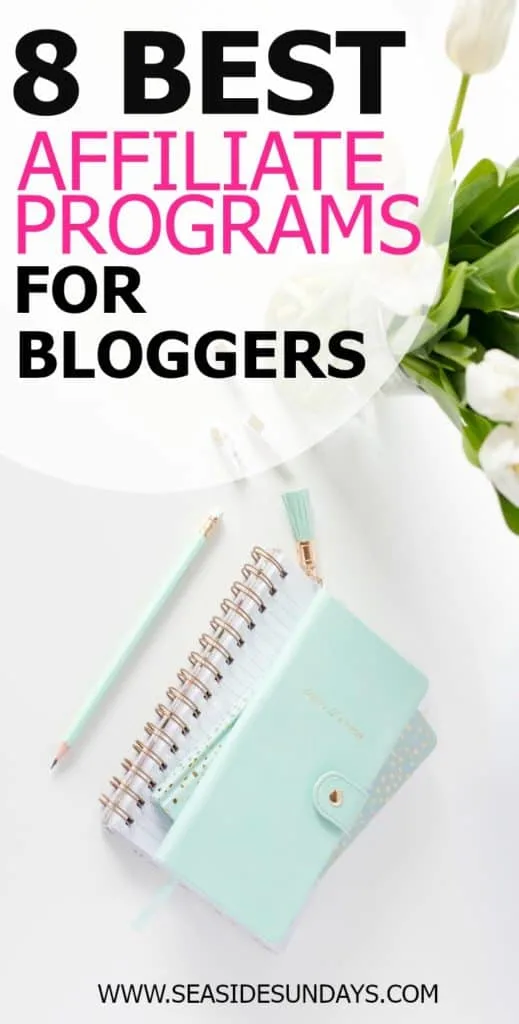 More Blogging Tips!
Is Making Sense of Affiliate Marketing Worth the Money?
Why Tailwind Communities Are Awesome for Promoting Your Pins
Create The Perfect Pin In Minutes!
Subscribe to get my FREE ebook on creating a pin that gets noticed and brings you traffic.