There is nothing sweeter than a little baby and even more sweeter are these adorable donut pregnancy announcement ideas! I love when people share their big news with the world using cookies so when I came across these genius donut pregnancy announcements I knew I had to share them with you!
If you have just found out you are pregnant-first of all, congratulations! Now it's time to decide how to announce your pregnancy to family and friends. If donuts are your thing, you will love the ideas below.
This post may contain affiliate links. Please read my Affiliate Disclosure for more information
MORE FUN PREGNANCY ANNOUNCEMENT IDEAS
Cowboy Pregnancy Announcement Ideas
31 Ideas For A Pregnancy Announcement With Dogs
11 Sweet Donut Pregnancy Announcement Ideas
One of the best things about the pregnancy reveals below is that you can easily recreate them yourself at home. All you need are some delicious donuts and some creativity. You can use a chalkboard or a letter board to share your message of let them donuts do the work for you!
Oh Baby!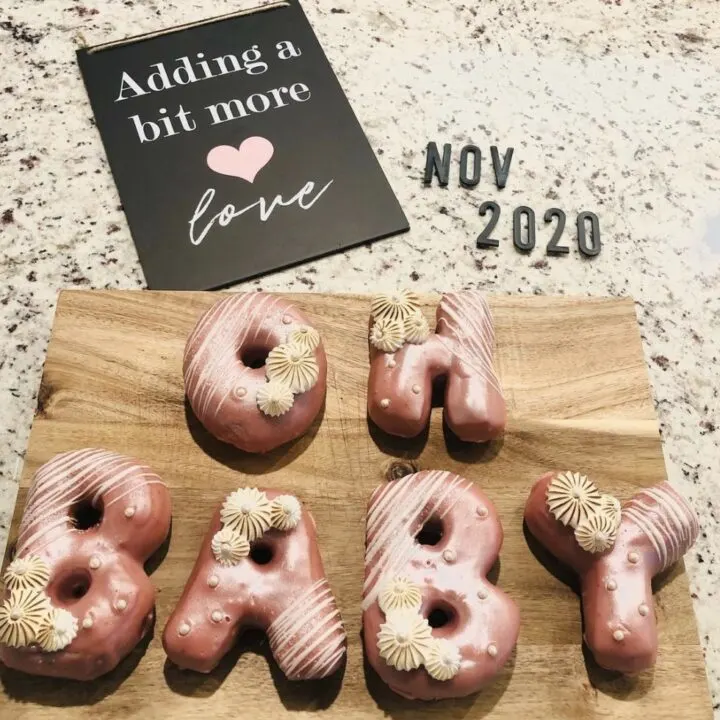 I love these pink shimmery donuts from @sellmehealthy that spell out the big news in the sweetest possible way!
Mom, Dad and Baby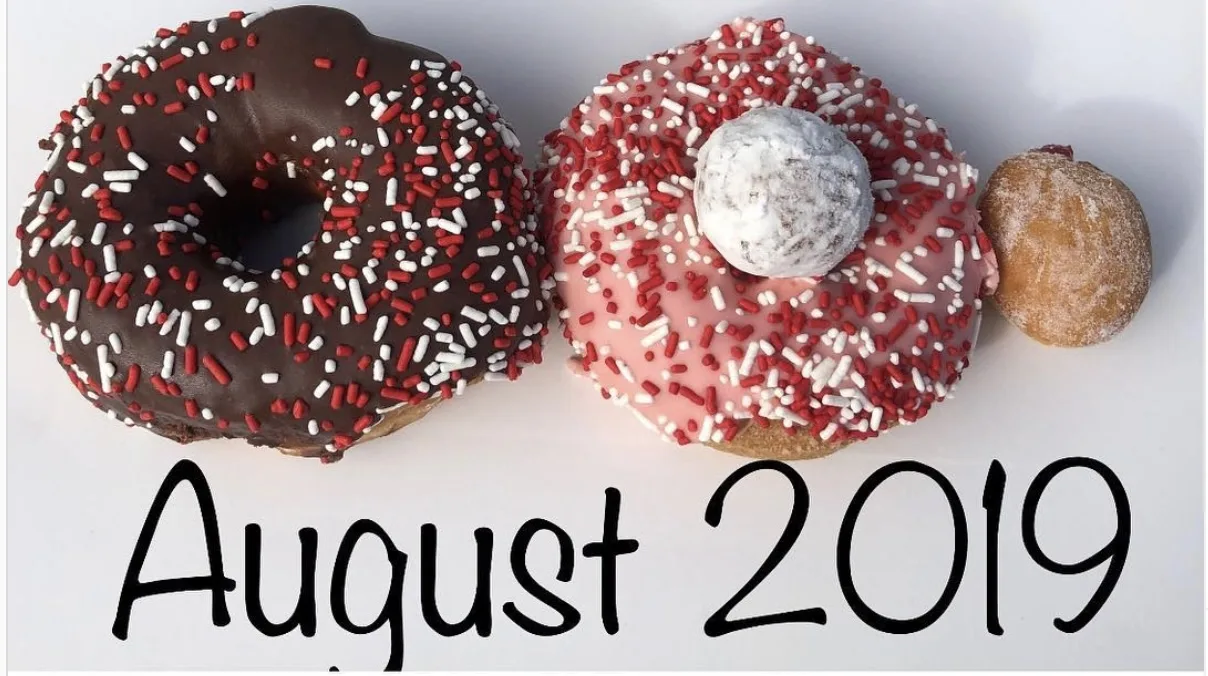 Keep it simple with a second child pregnancy announcement like this one from @deanierosie. All you need are two ring donuts and two donut holes to recreate this fantastic way of sharing your big news.
Say It With A Letter board
I'm a huge fan of letter board pregnancy announcements and this one from @marlanaellenwright ticks all the right boxes: ultrasound photo: check, cute donuts: check, letter board message: check!
Say It With Donuts
If you are able to get (or make) custom donuts, why not use them to spell out a whole message like this fantastic announcement from @abileneeats.
My Ultrasound Photo Announcement
What pregnancy announcement is complete without that all important sonogram pic? @_jenn.g_combines hers with some cute donuts to share the news of her baby-to-be!