Who doesn't love dogs and babies? Want to use your pet in your pregnancy announcement? Here's how to use your dog when telling everyone the big news.
Are you looking for a creative way to announce your pregnancy? Why not share your news with a dog pregnancy announcement? If you want to announce your big news in a creative and unique way, these ideas for a pregnancy announcement with dogs will give you some inspiration.
Whether you have a pooch at your house or you have a whole crew of dogs, these adorable ideas will show that how to make your pup feel included in the celebrations.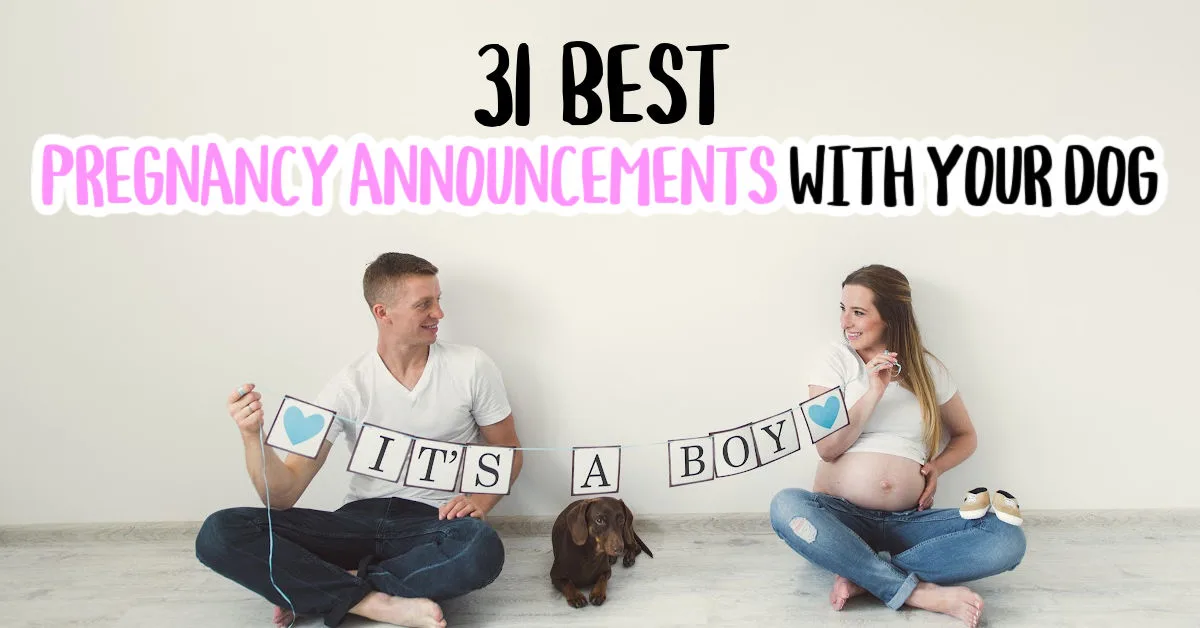 This post may contain affiliate links. Please read my Affiliate Disclosure for more information
MORE FUN PREGNANCY ANNOUNCEMENTS
28 Creative Beach Pregnancy Announcement Ideas
25 Original Letter Board Pregnancy Announcement Ideas
31 Puptastic Dog Pregnancy Announcements
Before we get get started, let's be clear that while there are tons of cute ways to tell the world that your dog is expecting puppies, the list below is strictly full of pregnancy announcements with dogs that you can use yourself!
From the funny to the cute, there is something of every pet lover on this list.