The coming fall season means we are all in the mood for fall treats made with apples, pumpkins, and other seasonal flavors.
If you are planning a fall carnival or fair, you will love this list of fall festival snack ideas that you can use for fundraising or just sharing with your friends!
From small bites to crock pot meals, we have lots of amazing ideas for your fall festival party!
Read on for all our delicious snacks and get ready to enjoy the best autumn has to offer!
This post may contain affiliate links. Please read my disclosure for more information
MORE FALL FUN IDEAS
Fall Scavenger Hunt Free Printable
14 Festive Thanksgiving Handprint Crafts For Toddlers
The Best Fall Festival Snack Ideas
Throwing a harvest festival is a great activity to celebrate the falling leaves and visit to the pumpkin patch!
Below you will find some of our favorite fall foods that are perfect for serving to your party guests!
If you need help with party games and crafts, make sure to also check out our fall festival ideas for families – it is packed with fun games and family friendly activities (pumpkin bowling anyone?)
And if you are looking for super easy snacks for your fall party, how about some of these classic ideas?
Hot apple cider
Apple slices and caramel
Cotton candy (you can rent a machine!)
Corn on the cob
Hot chocolate
Hot dogs
Kettle Corn
Looking for something more substantial?
Here are some easy ideas for fall appetizers:
Little pots of spiced pumpkin dip and pita chips
Sweet potato fries
Butternut squash soup
Pumpkin cheese ball – cream cheese and spices make this a great fall appetizer to eat with some crackers.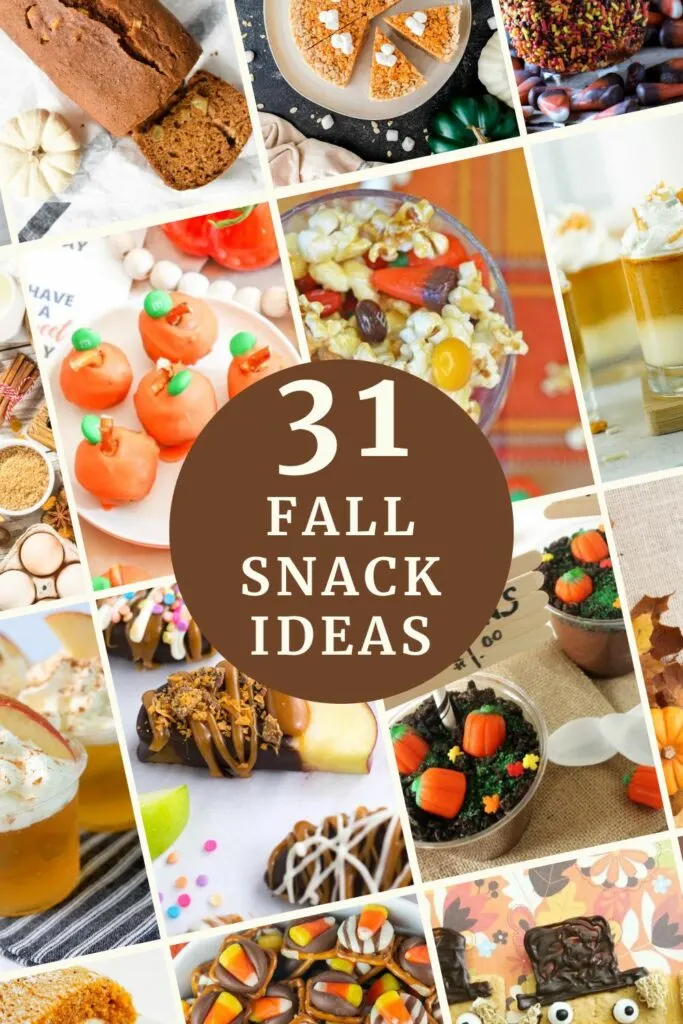 Favorite Fall Treat Ideas
Whether you are celebrating football season or hosting a fall festival birthday party, grab your hay bales and get ready to enjoy some treats and healthy snacks.

The recipes below are packed with the flavors of fall - just click through each one for the great recipes and directions.