I love doing footprint crafts with my kids! I love looking back at their little feet months later and marveling at how small they were.
Now that R is a toddler, she just loves doing them too which makes it that much easier and slightly less messy!
In our house, The Very Hungry Caterpillar
by Eric Carle is one of our most treasured books. I actually received two copies for my baby shower and they are both well loved, three years on.
This Hungry Caterpillar footprint craft is inspired by the book's cover and is so cute!
This page contains affiliate links meaning I earn a commission if you use those links. Please read my Disclosure.
Instructions for the Footprint Craft
For this craft, you simply need some white paper or, preferably, card stock. If you are feeling very fancy or want to make this to display, you can buy a white canvas from Dollar Tree very cheaply.
For the paint, I highly recommend using a washable water-based paint such as Crayola Washable Kid's Paint. Please don't do what I did once and use Acrylic Paint – you cannot get that stuff off anything!
Start by doing the dark green footprints and then the light green ones. Once they have dried, paint the face red, the feet brown or black and then the eyes and mouth once the red face is completely dry.
For the footprints, have your toddler step onto the paper that has been placed on the ground, for a baby, I would seat them in a highchair, paint their foot (rather than dip it in the paint) and bring the paper towards their foot, holding it as steady as possible. Good luck!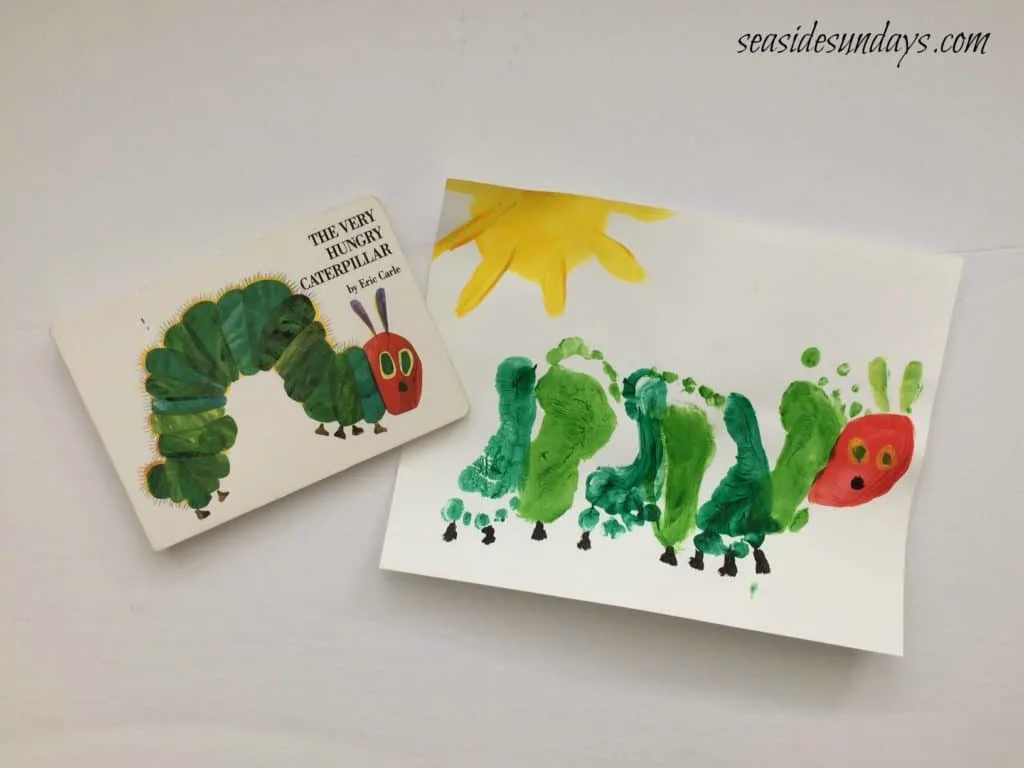 Check out my other cute hand and foot print crafts here:
Hand and Footprint Photo Frames
Hand and Foot Print Photo Frame Momentos