This free printable New Year's word search is perfect for keeping your party guests entertained on December 31.
It's an easy and fun New Year's activity for kids that costs nothing to set up.
They also are a great addition to fun party loot bags to give to your guests as they leave the shindig.
You can also use this word search in the classroom or with your scout group if you are celebrating New Year together.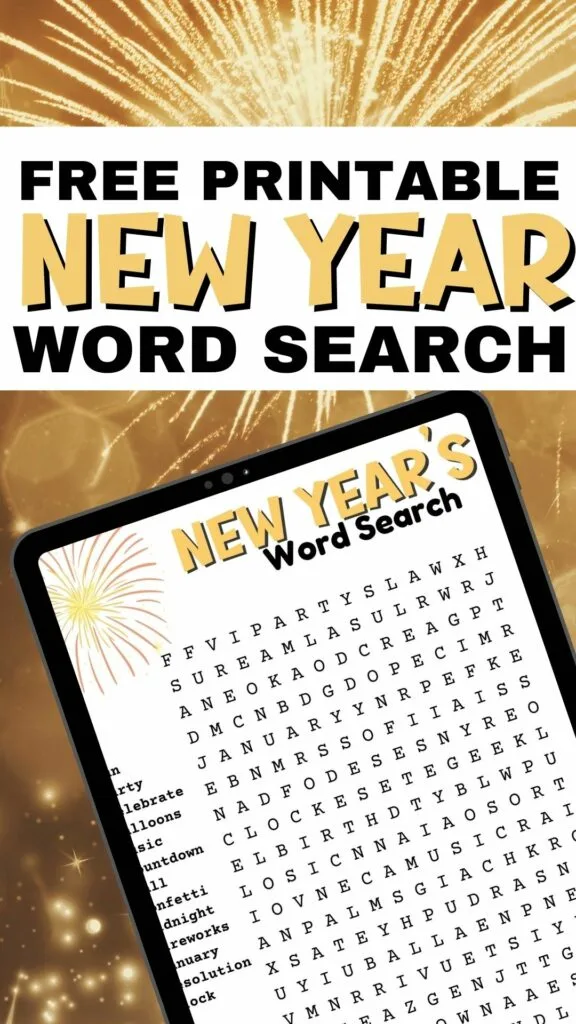 This post may contain affiliate links. Please read my Disclosure for more information.
MORE FUN WORD SEARCH PRINTABLES
Printable Camping Word Search Puzzle For Kids
Free Printable New Year Word Search
Get ready to kick off the New Year with a burst of brainpower and a dash of fun!
Our free printable New Year Word Search puzzle is here to add a little twist to your celebrations.
As we bid adieu to the old and welcome the new, why not engage your kids with a captivating word hunt that's both entertaining and celebratory?
Grab your pens, circle those letters, and embark on a word-finding adventure that will keep you entertained as the clock strikes midnight.
You can print as many copies of this word search as you need and either hand it out at the party as a fun activity.
Alternatively, you can print them off, fold them up and pop them in the goodie bags as a take-home treat.
They are perfect for keeping the kids busy and they can help with word recognition for young children.
An easy word search like this one doesn't even feel like work but it is great for their reading and critical skills.
How To Use The New Year Word Search
All you need to do to use this free printable worksheet is to make as many copies of the PDF download as you like.
You can then give each child a copy along with a highlighter or marker.
The words go horizontally, vertically and even diagonally. The list of words to search is along the side.
I've included a word search answer key that you can also print off along with the printable puzzle.
This easy New Year's Eve party printable is perfect for kids aged 4-10.
How To Access The New Years Word Search PDF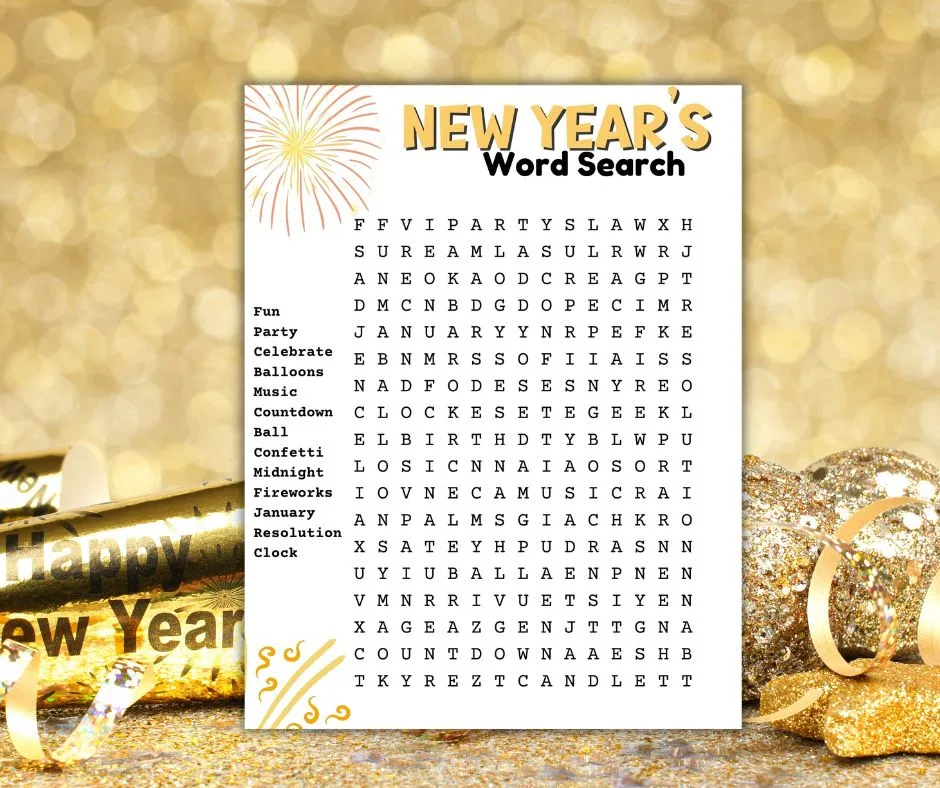 This fun word search includes hidden words and the answers can be found on page 2 of the PDF document.
All the words are common New Year themed words that we all use!
Fun

Party

Celebrate

Balloons

Music

Countdown

Ball

Confetti

Midnight

Fireworks

January

Resolution

Clock
The Free Printable Word Search Puzzle is ready to print in PDF format on letter-sized paper.
All you need to do is:
Click on the link below to download the PDF file or to save it to your desktop.
You can then print out the worksheets from your home or classroom computer.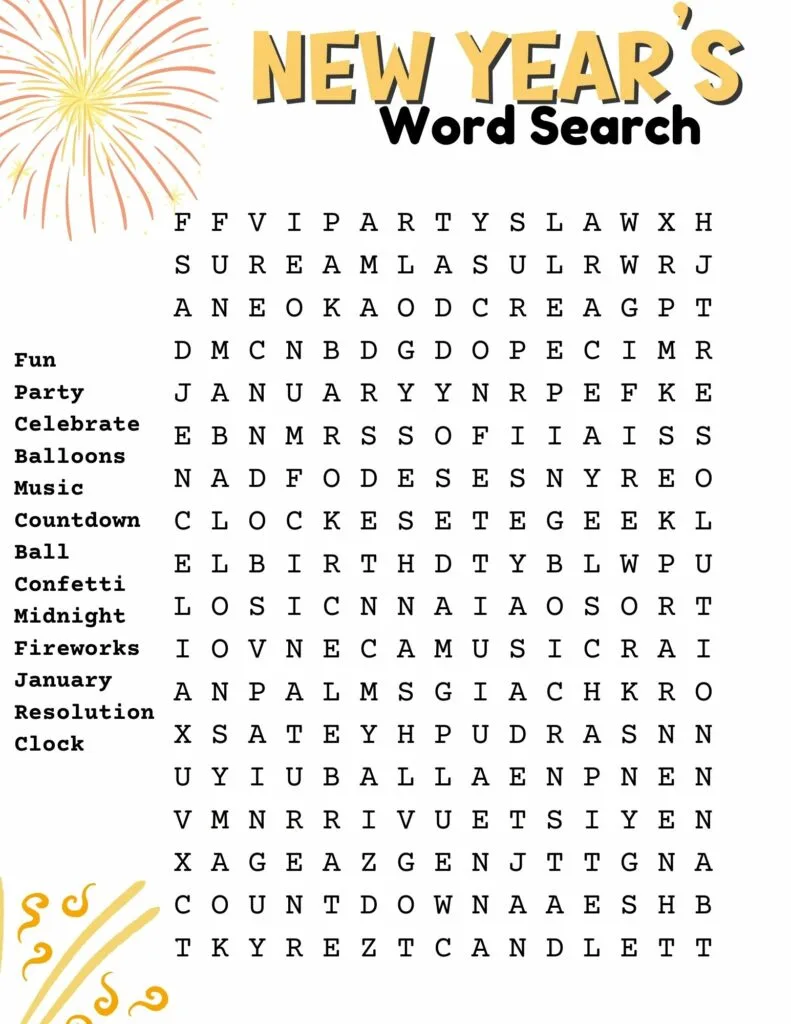 If you want to create word searches that you can use over and over again, you can laminate the pages and have the kids use a marker on the word search.
That way you can just wipe clean and use them for next year too!
I have this Scotch Laminator that I got on Amazon and it is a great price plus it comes with laminator sheets.
Terms Of Use
This is a digital product that is for personal use only.
You may make as many copies of this word search as you like.
Commercial use is not permitted and it may not be reproduced and sold.