Looking for some easy Valentine's crafts for toddlers and preschoolers? These Valentine's Day Activities For Toddlers will keep your little ones busy while they celebrate the most romantic holiday of all.
We often think of Valentine's Day as a "adult holiday" but it can be a really fun time for children, especially as February is in the dead of winter with not much else going on.
Valentines Day is the perfect time to show your loved ones how much you care.
Why not get the little ones involved in the fun with some easy valentines crafts?
Toddlers will love making these simple and adorable projects, and best of all, they can be enjoyed for years to come!
So gather up some supplies and get creative with your little ones this Valentine's Day. They're sure to fall in love with these sweet crafts!
Schools often do Valentine's Day exchanges but if you are doing virtual school this year, it's even more important to get some great Valentine's Day activities for kids in your back pocket.
Read on for some awesome crafts and things to do on Valentine's Day, and don't forget to spend some time making these cute Valentine snacks for a treat!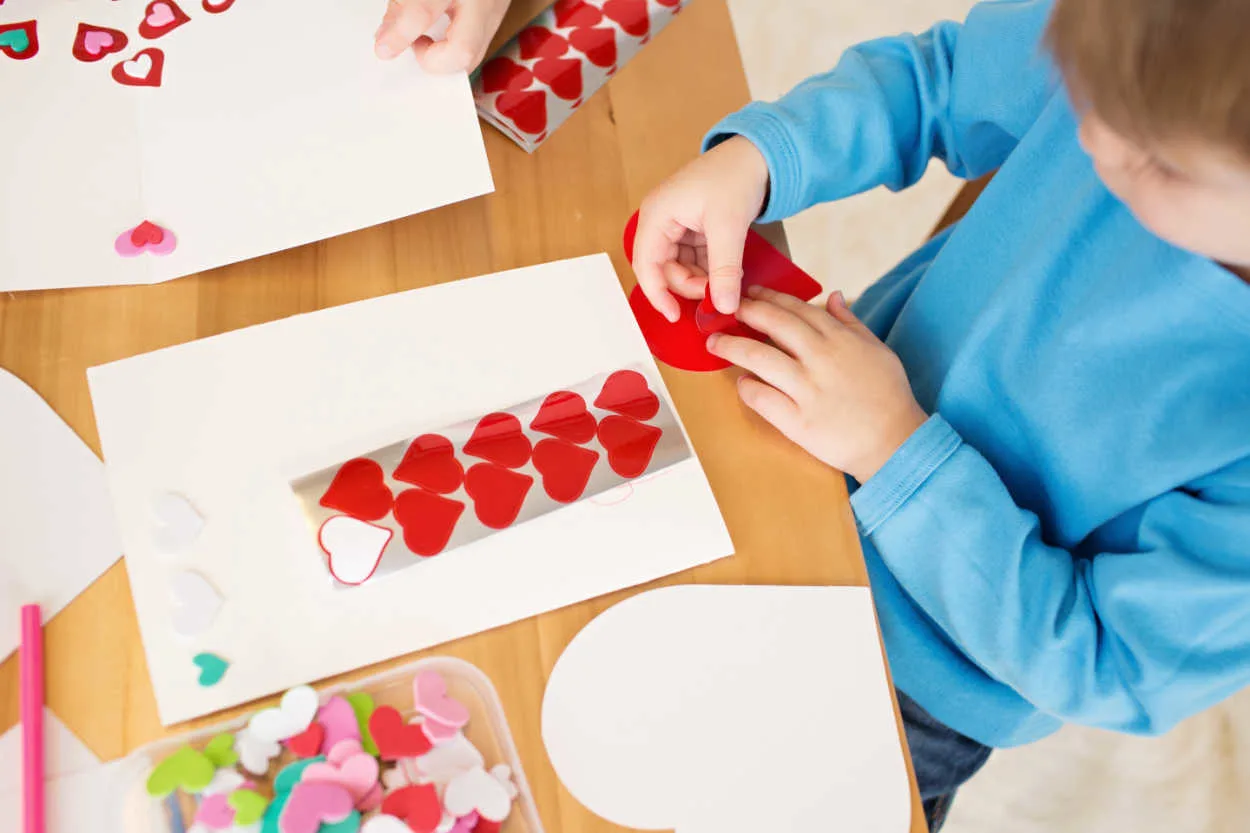 This post contains affiliate links. Please read my Disclosure for more information.
RELATED POSTS
Valentine's Day Activities For Toddlers
Valentine's Day is a special day to celebrate love and friendship. It can also be a fun day to do some special crafts with your kids. If you are looking for easy valentines crafts for toddlers, you have come to the right place.
Below you will find some fun craft ideas that your little one can make on Valentine's Day.
Click each post for all the information that you need for these fun activities.
1. Edible Peeps Playdough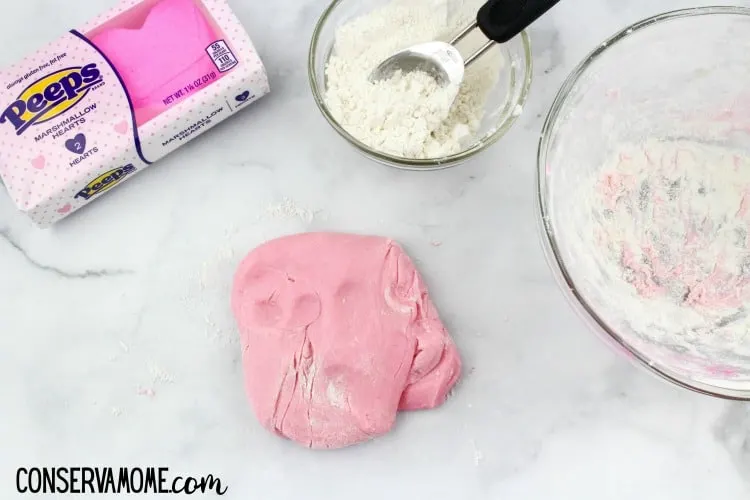 2. DIY Yarn Hearts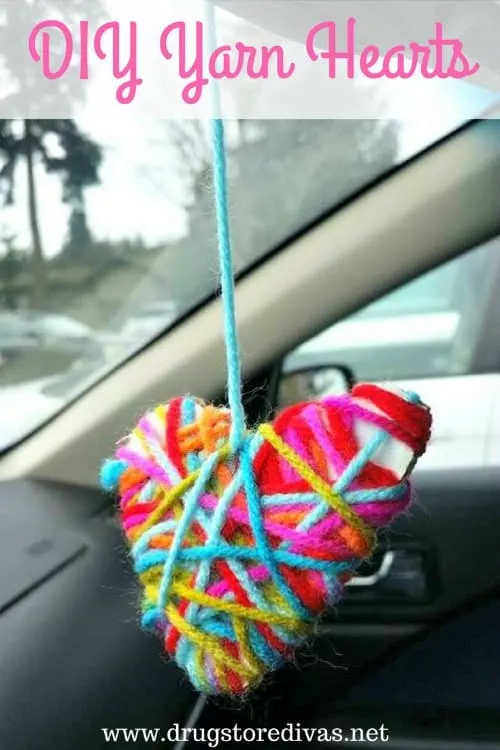 3. Valentine's Day Thaumatropes
4. Valentine's Day Magnets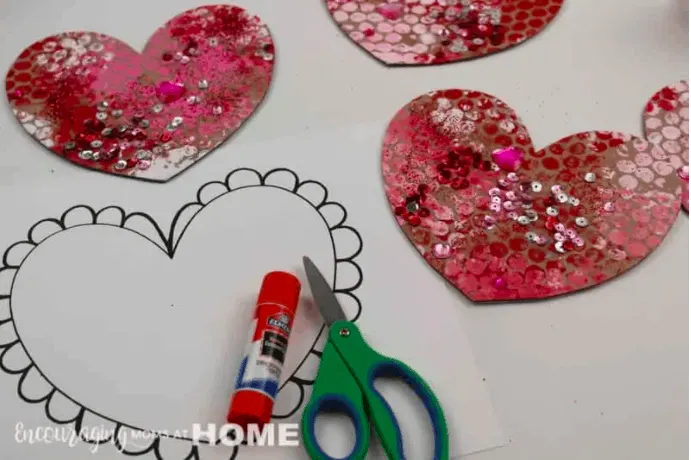 5. Valentine's Day Sensory Bottle for Kids
6. Valentine's Day Love Bug Craft
7. Valentine's Day Bingo
8. Valentine Hugs for Preschoolers
9. Valentine's Day Fingerprint Poem
10. Valentine's Day Garland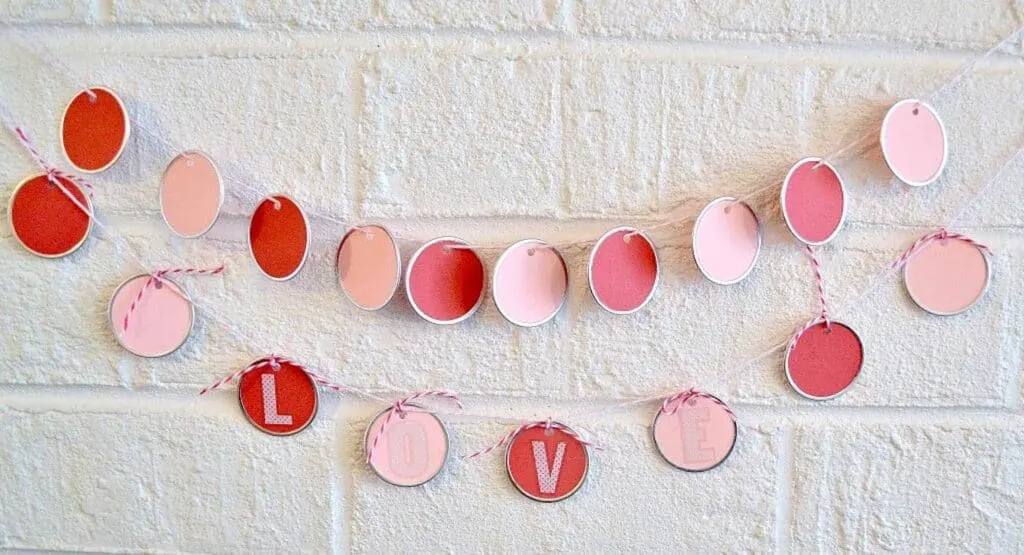 11. DIY Valentine Window Clings
12. Painted Rocks
13. Picture Frame Valentine's Day Craft for Toddlers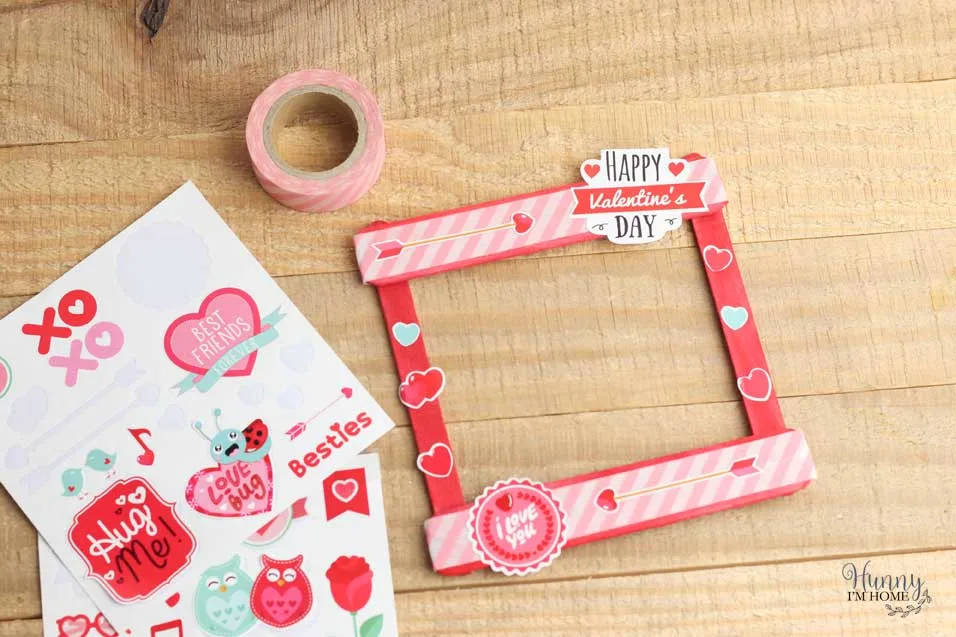 14. Valentines Day Explosion Box
15. Valentines Play Dough Mats
16. Heart-Shaped Photo Frames
More Fun Activities For Kids
16 Perfect Mother Daughter Day Ideas That Will Make Her Smile
15 Daddy Daughter Date Ideas That Will Make Her Day
101 Free Things To Do With Kids That Will Keep Them Busy, Not Bored