Looking for some amazing gifts for stepmom? These cute gift ideas for stepmom will show how much you appreciate your bonus mom.
The truth is, while it's easy to find cute gifts for moms for the holidays, there aren't as many options for stepmoms.
Obvious options include a spa day or a special afternoon tea together but if you want to give something really special, I find that a handmade, unique gift is the most thoughtful gift.
A special personalized stepmother gift is the perfect way to say "Thank you for everything" this holiday season. Read on for some awesome options.
This post contains affiliate links meaning I make commission if you click on a link, at no extra charge to you. Please read my Disclosure for more information.
More Gift ideas For Stepmoms
10 Awesome Gifts For Stepmom
Below you will find 10 really nice Christmas gifts for stepmom that are just perfect. They are all available online at Etsy and are sure to be a hit.
Just click on the link or the photo to be taken directly to the item.
This mug comes in 10 different colors and gets amazing reviews.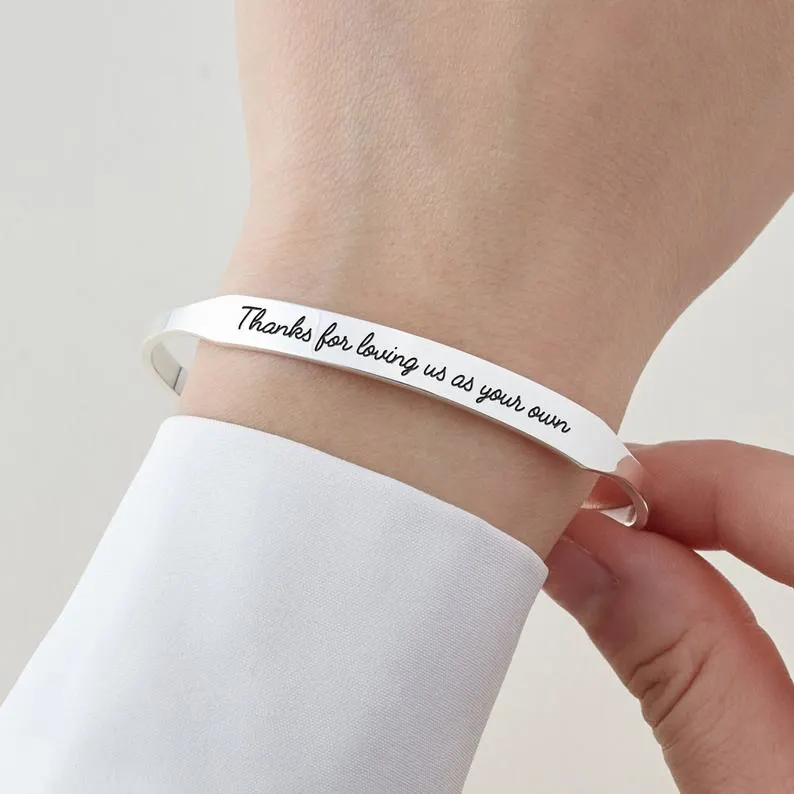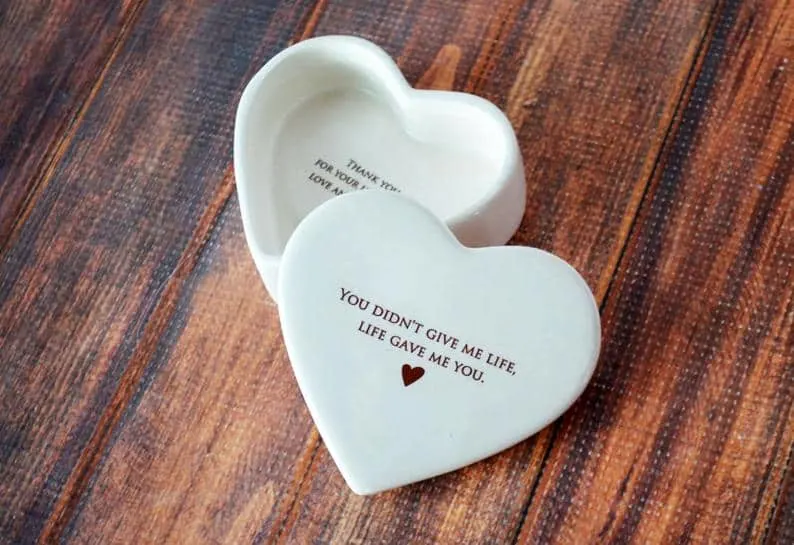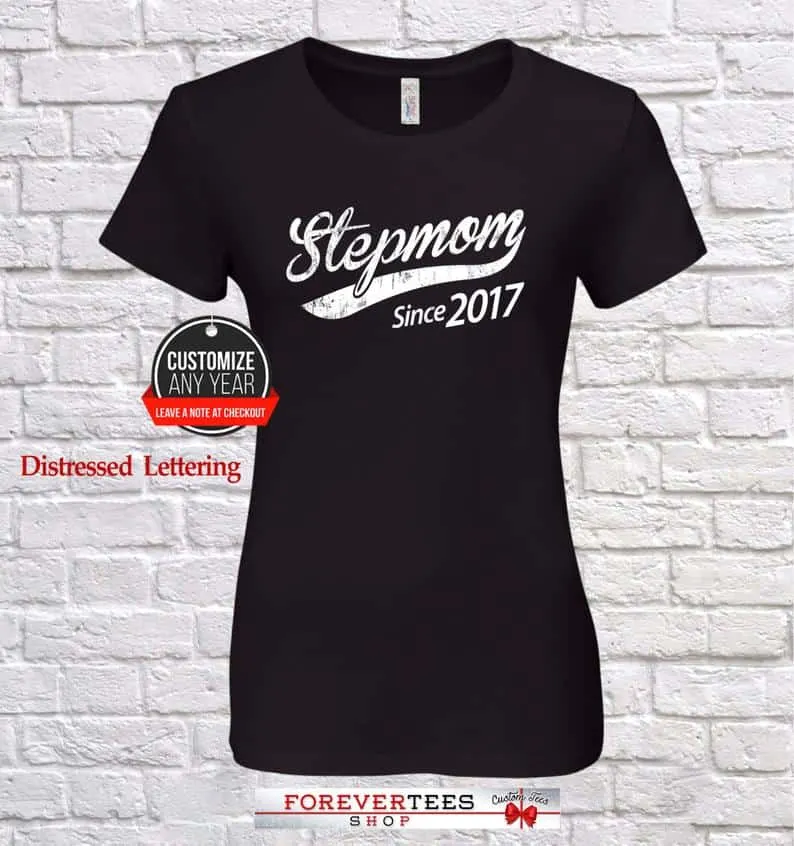 More Gift Ideas
What To Put In A Guy's Stocking For Christmas
20 Baby Stocking Stuffers For A Special Christmas