Do you have an overwhelmed mom in your life that could do with a break? Maybe you want to treat your BFF to some gifts for stressed moms that she can actually use.
I say that because one common issue I've found with well-meaning gifts like a spa certificate or movie tickets is that I have either no time to use them or can't afford childcare.
This post contains affiliate links. Please read my Disclosure for more information.
RELATED POSTS
25 Freezer Meals For New Moms That Actually Taste Good
Unique Handmade Gifts For New Moms
The Perfect Gift For Busy Moms
Before decided what gift to get your friend who is busy, overwhelmed and just needs a break, ask yourself these questions:
Is there something I could pay for to take something off her plate?
Does the gift require her to do anything other than show up?
Does the gift help her be less busy while celebrating your friendship?
If the gift is going to involve her making calls, finding time in her schedule and securing childcare, I would skip it. Even if she loves the idea, there's a good chance your gift certificate for a facial will expire before she uses it.
To make the gift extra special, you can pair it a cute card like these Mother's Day Cards from Lovepop.
8 Great Gifts For Stressed Moms
If you know she used to be an avid spa goer, but just doesn't have the time anymore, you could do something like a box of at-home spa or pampering products. Think of things like sheet masks that she can do while hanging out or a fancy hand cream.
Many busy moms feel guilty spending the money on themselves so this is a great gift that they can enjoy.
Consider what your friend likes doing, for example, personally I love taking bubble baths but the reality is, I never have time anymore. I'd rather get a fancy shower gel or a nice body butter in my spa package.
You can create your own pampering set or have one like this sent directly to her front door!
Upgraded Products
The thing most moms need are not the resources to buy the things. It's the time to use them.
One of the best gifts for an overwhelmed mom with no time are like upgraded versions of things she already uses daily.
These gifts add no extra time to her routine, but they add a little luxury to the daily grind. For example, I use my travel coffee mug daily and would really appreciate a fancy new one.
Time-Savers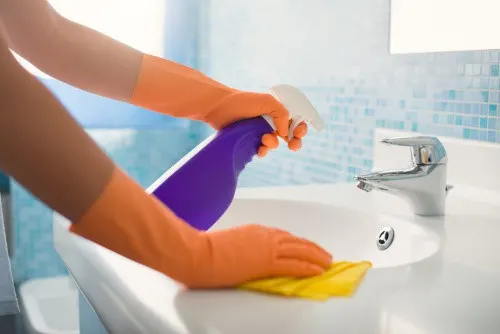 What could you give to save your friend time? Great choices include a house cleaning service, meal delivery service like HelloFresh or similar, a mobile car wash and detail service.
Let's all be honest, most busy moms need someone to clean their house so that would be top of my list!
Childcare
Can you offer your own babysitting services so she can go for a date night or just go to the mall on her own for an hour? If you live further away, is there a trusted baby-sitting company you can book for her?
Entertainment
One of my favorite gifts for stressed moms who never pamper themselves is something to do at home.
Gift her with an Audible subscription so she can listen to whatever she wants on her commute or in the car.
Your Audible gift recipient will enjoy:
An unmatched selection of audiobooks performed by world-class talent.
3 titles for each month of their gift membership: 1 audiobook + 2 Audible Originals.
30% off any additional audiobooks.
Anywhere, anytime listening with the free Audible app.
Free and easy audiobook exchanges.
An Audible book library they'll own forever.
Help with Dinner
Every busy mom wants help with dinner, especially on week nights. Ideas for a great gift are an Uber Eats gift card so she doesn't have to cook or a 1 month subscription to a ready made meal delivery service like Hello Fresh.
Flowers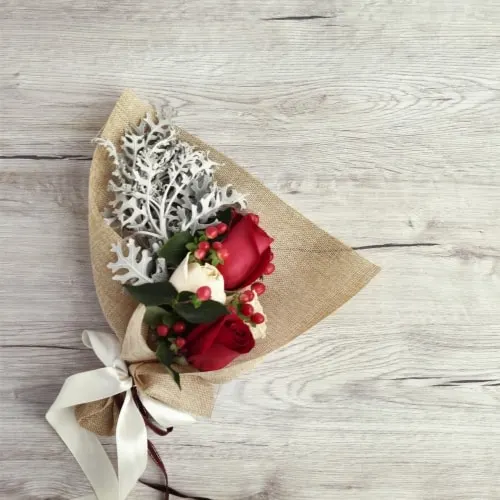 Flowers are simple but are such a nice gesture for someone who is overwhelmed. If you live far from your friend, sending a bouquet of flowers is a simple gesture that they would appreciate.
Gift Cards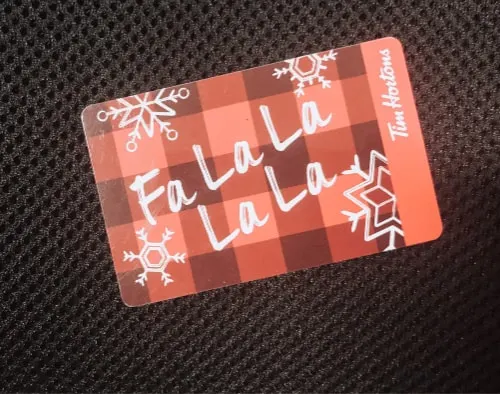 I always appreciate gift cards to drive through treats (coffee, even fast food) that I can do on the days where baby's health is rough or we've had a ton of appointments and running around.
Being able to splurge on a drive through coffee after no sleep and doctor visits without feeling the guilt of spending money is a great gift!
More Tips For Moms
50 Newborn Baby Tips and Tricks (From Real Moms!)
The Ultimate Guide To Baby Gear For Minimalists
What To Buy A New Mom For Herself (Not Baby!)