With Easter just around the corner, it's time to retire those tired looking winter wreaths and add in some spring decor. I've always wanted a cute Easter egg wreath for the front door but the ones in the stores are out of my budget.
I challenged myself to make a wreath entirely from Dollar store materials this year. I'm really happy with how it turned out. It's just as cute as the expensive Easter egg wreaths I see in the craft stores and it's handmade!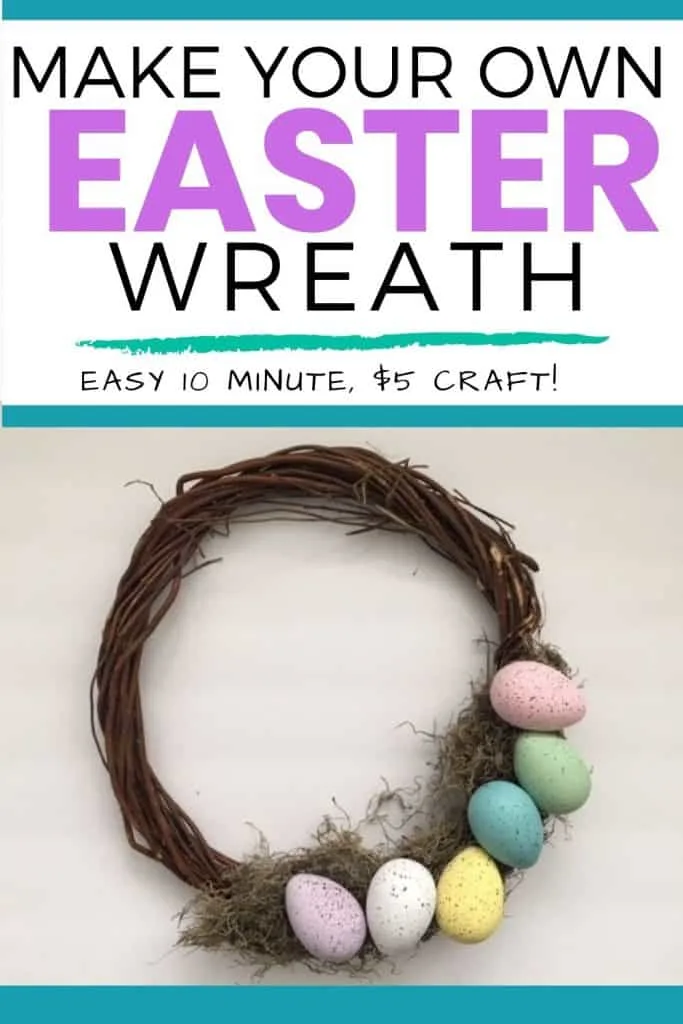 I was compensated for this post. This post also contains affiliate links and I will be compensated if you make a purchase after clicking on my links.
I headed to DollarTree to see what Easter decor they had in stock and was really pleased with all the cute items in their Easter store. Make sure to check out their craft section too for wreaths, ribbons and scrapbooking supplies.
Read Now: 35 Non-Candy, Non-Junk Easter Basket Ideas
Related: The 8 Best Easter Books for Preschoolers
Easter Egg Wreath Tutorial
This craft is a super easy one you can make with older children, it took me less than 10 minutes to complete and requires no special skills. Just be careful with the hot glue gun.
What You'll Need:
I bought all the supplies for this craft at Dollar Tree, everything in store in just $1 so this craft ended up costing me less than $5 to make!
Package of plastic Easter eggs of your choice, these glittery ones would be cute! I found the speckled ones that I used in the Easter aisle.
Spanish moss (find it in the craft aisle)
Ribbon to hang the wreath
Hot glue gun
Directions
Break off as much Spanish moss as you want to cover a portion of the wreath. Warning: it gets very messy! Use hot glue to secure the moss to the willow branches.
Unpackage the eggs and hot glue them in place onto the Spanish moss
How to Hang Your DIY Easter Egg Wreath
Loop a pretty ribbon around the wreath. Tie it at the top to create a closed loop and hang on your front door.
** Wreath hanging tip** – Stick a plastic hook upside down on the back of the door and loop the ribbon around it. It makes hanging and removing wreaths so easy and avoids bulky wreath hangers.
The Finished Easter Egg Wreath
You Might Also Like:
35 Non-Candy, non-junk Easter Basket Ideas
The 8 Best Easter Books for Preschoolers
4 Ideas For St Patrick's Day Cupcakes
The Best St Patrick's Day Books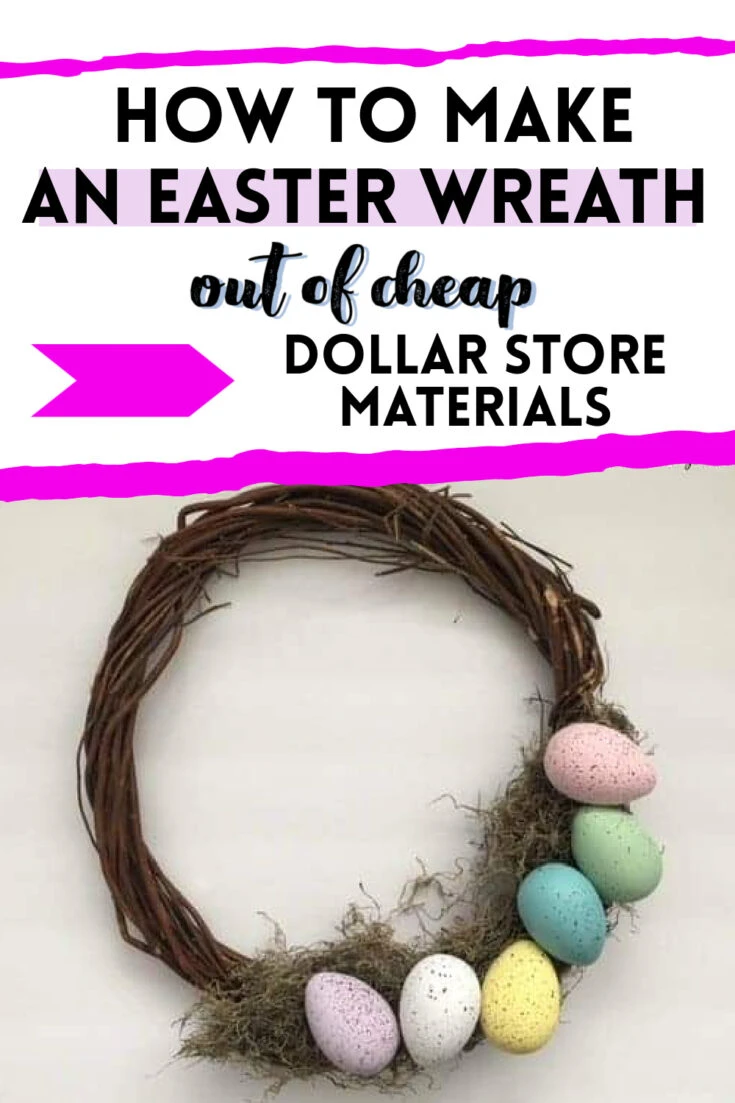 Start A Blog That Makes Money
Ready to start a blog and make money from home?
In this FREE 5 day email course, I will show you the exact steps I took to take my mom blog from $0 to a consistent $2000 a month within 4 months.