St Patrick's Day is a great excuse for a party and to become Irish for the day! In our house, it's one of our favorite holidays, of course, we celebrate it a little different now that we have kids, the green beer has been replaced by green milk nowadays.
I do like that St Patrick's day is an opportunity to have some fun with the kids while teaching them a little bit of history and geography.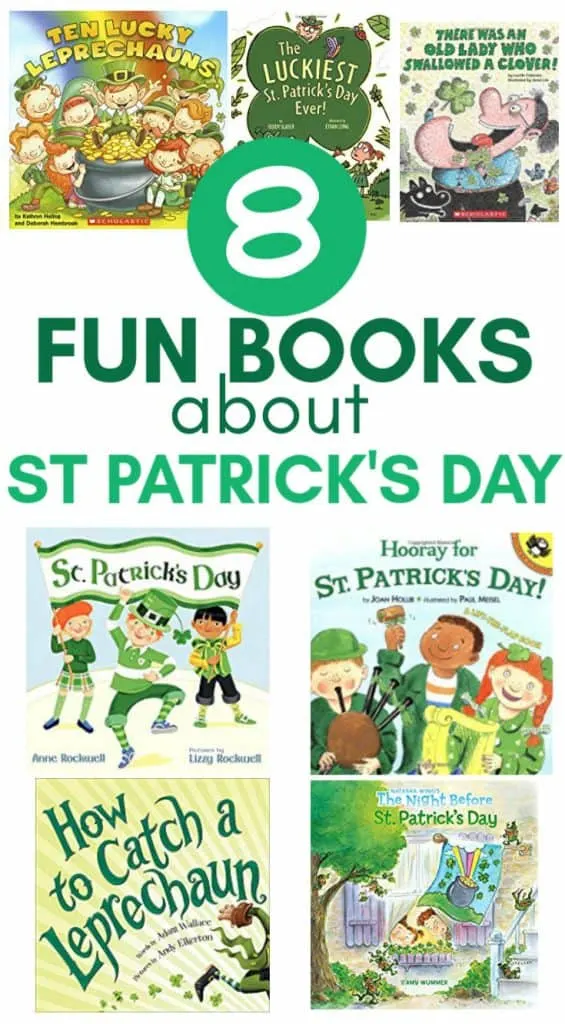 This page contains affiliate links meaning I earn a commission if you use those links. Please read my Disclosure for more details.
RELATED POSTS
Magic Leprechaun garden for St Patrick's Day
4 Cute Ideas For St Patrick's Day Cupcakes
The Best St Patrick's Day Books for Preschoolers
A twist on a classic! Kids will enjoy the familiarity of the rhyme.
Join a leprechaun family for a raucous St Patrick's Day celebration.

Preschoolers will love practicing counting with this picture book.
Your favorite Hello Kitty and friends celebrate the Irish holiday in style in this board book.
This lift the flap book teaches children about Irish traditions and foods while they search for the little leprechaun hiding on each page.

Creative and beautifully illustrated book about pesky leprechauns who turn your house upside down.
This take on the Christmas story is told in the same rhyme as the Clement Moore original. Really cute and fun for both little and big kids.

This book talks about the history of St. Patricks Day and a few Irish traditions. It's a cute read and great for younger learners.
More Fun Ideas For Kids
4 Ideas for St Patrick's Day Cupcakes
15 Awesome Father-Daughter Dates
The 8 Best Easter Books For Preschoolers