If you are looking for cute gift ideas for a mom-to-be, there are tons of really great ideas out there. My favourite gifts for baby showers or gender reveal parties are ones that are meaningful and unique.
Below you will find my top picks for what to buy a new mom for herself. It's always easy to find millions of cute baby clothes and toys but mom needs pampering too!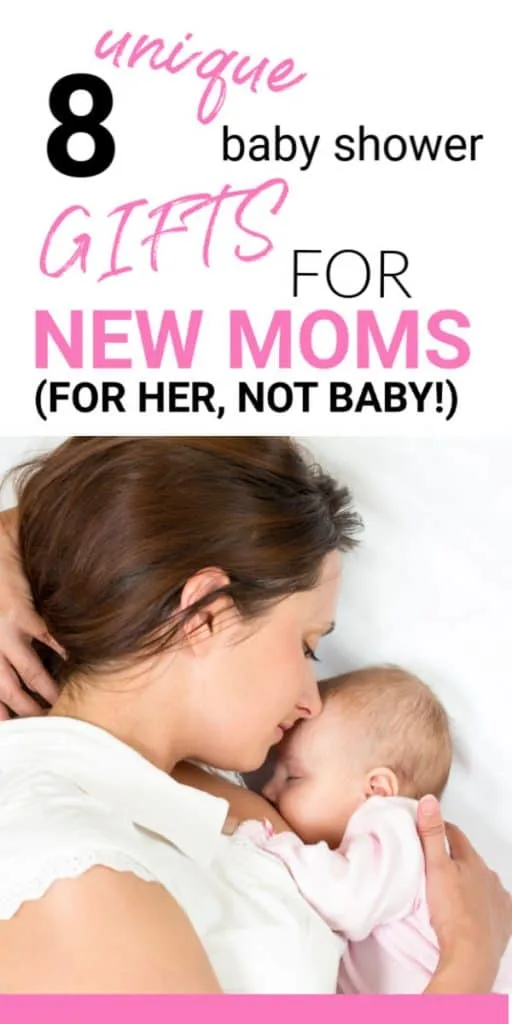 This page contains affiliate links meaning I earn a commission if you use those links.Please read my Disclosure for more details.
The following gifts for new moms are all available at Etsy.com.
I love getting gifts from Etsy as you know the gift will be unique and original plus it's nice to support smaller artists.
RELATED POSTS
Free Stuff for Babies & Expectant Moms
What To Buy A New Mom For Herself
This cute mug from Nicole Grey Designs is an Etsy Bestseller and comes in two different sizes.
This necklace is made from actual heartbeat of a loved one. Just send a photo or scan of the heartbeat into Grace Personalized when sending in your order. This would make an awesome baby shower gift.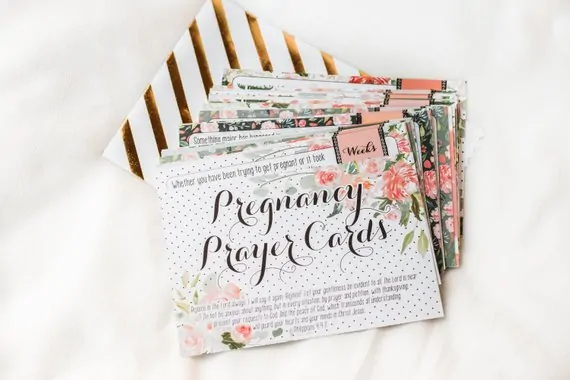 This beautiful set from Oh Happiness Cards comes gift-wrapped ready to give to the expecting mama. The set includes 38 cards that cover the 42 weeks of pregnancy.
Each week details new developments for your baby and a specific way in which you can pray for them as they grow.
For instance, when their hands and feet begin growing in week 7, we pray that they would learn to be the hands and feet of Jesus and serve others. See more about the pregnancy prayer cards here.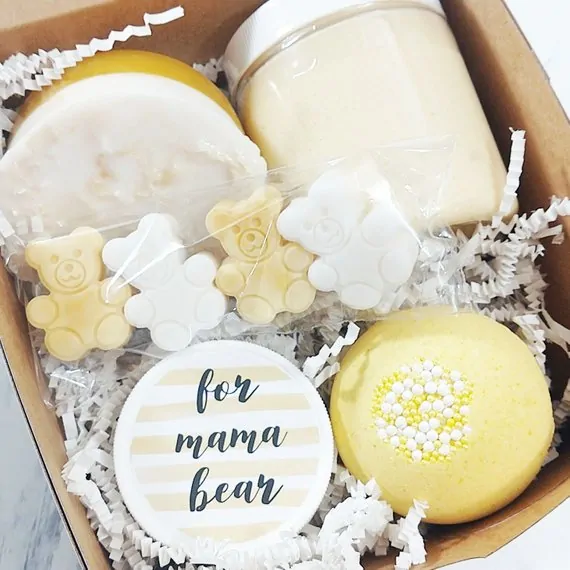 This bestseller spa set from Sun Basil Soap comes boxed and bowed all ready to give your expecting mom-to-be! Includes soaps, scrubs and body butter all in a yummy "honey bunny" scent.
This cute pregnancy gift box from Parcelly includes a tote bag, a onesie cupcake and optional chocolate chip cookies.
How funny this is cute coffee mug from A Stray Chalet? Would be perfect to stop the office ladies who just love giving advice to pregnant women!
This stamped bracelet from Boriville can include a charm in the expected birthstone color or any color you wish.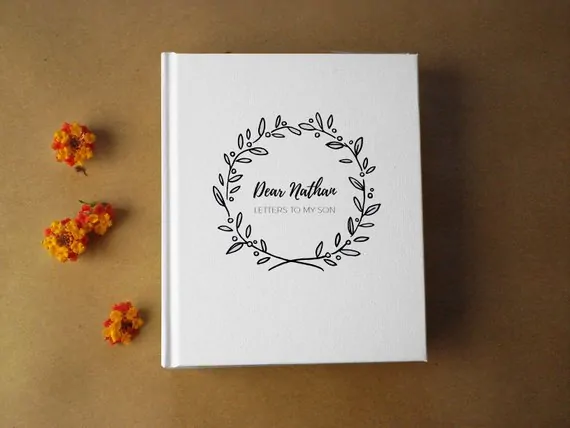 I love this Letters to Baby book from Transient Books. It is such a nice idea for an expecting mom to be able to jot down her thoughts and feelings as she goes through her pregnancy.
More Pregnancy Tips for Moms- To -Be:
The Minimalist Guide to the Baby Stuff You Need