Trying to get pregnant and finding out it's not as easy as your high school teacher made it look?
Your chances of getting pregnant each cycle you try is about 27.5% if you are under 35. 35 to 40 years old — and your odds get cut in half.
I don't share those numbers to scare anyone, but to stress the importance of why you should be tracking ovulation and tracking consistently.
If you aren't trying to get pregnant at the right time each month, your month is essentially wasted. Therefore it's really important to start tracking your ovulation even before you start trying to conceive.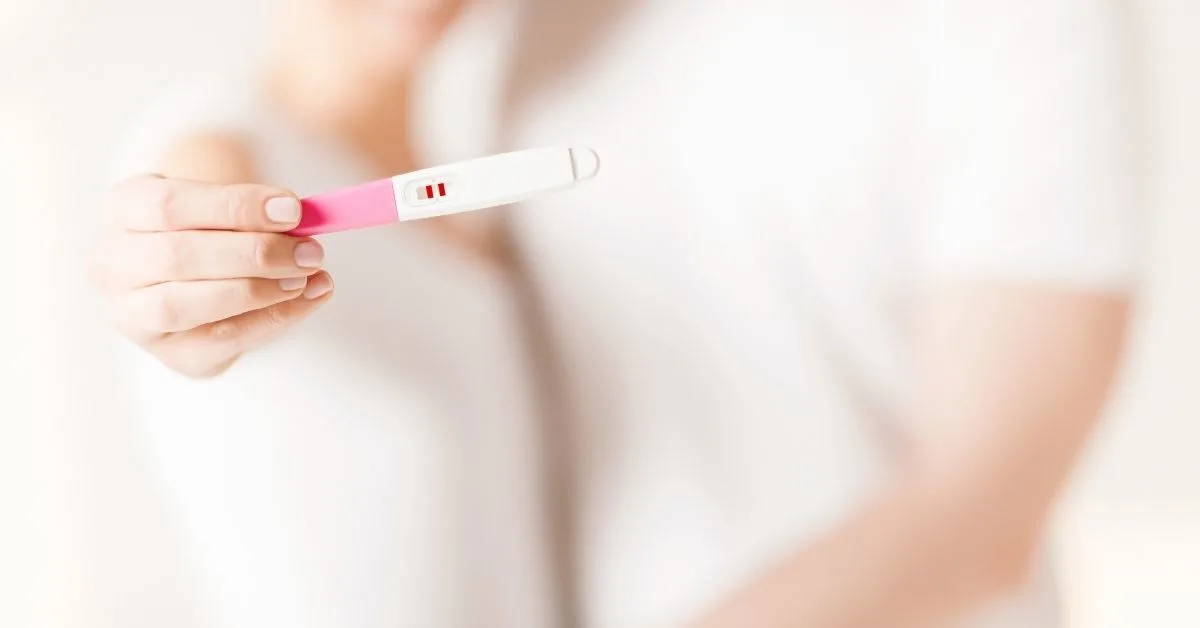 This post contains affiliate links. Please read my disclosure for more information.
RELATED POSTS
10 Smart Products That Can Help You Get Pregnant
The Best Fertility Yoga Poses To Help You Get Pregnant
Why Track Your Ovulation?
Aside from the obvious, keeping track of your cycle can help you and your doctor to pinpoint any issues if you do not get pregnant quickly.
Late ovulation, anovulation (lack of ovulation) or a short luteal phase (the days after ovulation and before your period) can all indicate an underlying fertility issue.
Your egg health is extremely important when it comes to improving your fertility. If you want to learn things you can do to make your eggs healthier, you can download an awesome free report here.
Keeping track of your cycle data
There are lots of ways to track ovulation. You can find my top picks here >> The Best Ovulation Predictor Kits That Will Help You Get Pregnant.
An ovulation tracker app is one of the best ways to have all your information at your fingertips. You will be able to see patterns and identify anything odd quickly.
Choosing A Great Ovulation App
With so many of to choose from, how do you know which fertility app to use?
My personal favourite is Premom.
Premom is the same company that makes the best-selling ovulation test brand easy@Home.
All About The Premom Ovulation Tracker
Premom is best known for its ovulation test reader feature.
If you are already tracking with ovulation tests, this is the best app to read the test results for you! It's so easy to snap a picture of your ovulation test — Premom does it automatically, and it aligns the results and tells you if your test is positive or negative. It also gives me a value of either low, high, or peak to show me if I'm nearing my ovulation day.
Not only does it track LH, but it tracks PdG and hCG tests as well.
I trust this app's accuracy over others because Premom/easy@Home actually sells companion ovulation tests, which have thousands of positive reviews.
You can read some of the amazon reviews on their tests here.
Premom also has a test that will tell you the exact amount of LH present in your urine. These quantitative tests say they can help identify hard to catch surges and irregular periods, which can be useful for many women.
Premom Ovulation App Features
I know for some women that just tracking ovulation tests isn't enough. But you can also track your entire menstrual cycle.
I can see my period days, flow, fertile window, sexual activity, BBT spike, and ovulation day all from the calendar view. But if you don't want to view it in the calendar, I really like the visual chart feature.
Any BBT, ovulation test, sex, CM logged will get charted into one neat graph that you can scroll back and forth between cycles. This is really nice if you have a doctor's appointment coming up because you can share your chart with them.
Along with knowing when you should be ovulating, it's good to know that you are ovulating by using a double check method. Some women track their basal body temperature, CM, or progesterone tests.
If you are one to track your basal body temperature, good for you for that commitment (haha). You can buy their easy@Home smart thermometer, and it will automatically sync up with the app.
So, you don't need to remember your temp or chart it manually. After a few temps, it will also automatically draw your coverline into the chart next to all the other ovulation symptoms you're tracking.
What About The Premom Pregnancy Guarantee?
I saw a pop-up about this in the app the first time I logged in, but I assumed you had to pay for this feature, so I just ignored it. But actually, it is completely free.
The guarantee has some additional great benefits to the app, like a free consultation with a fertility doctor after 6 cycles of trying, cycle reports every month, and they are offering a full refund of all easy@Home/Premom ovulation and pregnancy tests used if you don't get pregnant in 9 cycles.
If you are really wanting to get pregnant, I couldn't see why you wouldn't use this app and join the program because I know costs of ovulation and pregnancy tests can add up very quickly.
Click here for more information on their guarantee program.
Where can I download the Premom Ovulation app?
You can download Premom below for free. It is available for both Android and iOS. Click the link below to download the app to your device.
FREE Fertility Resources (Ebooks, Checklists and more)
Click the links to instantly download the following useful resources, at no cost!
More Fertility Tips
Fertility Journal (Printable PDF)
Soda And Fertility – What You Need To Know