Starting a family is sometimes a lot harder than expected and when things take a bit longer than we expected, it can be frustrating and worrying. If you are hoping to speed things along and get pregnant quickly, there are some awesome products that can help you get pregnant that may just make the difference for you.
When I was dealing with infertility, I bought a tried a lot of different fertility aids and tried various alternative therapies such as yoga and acupuncture.
I also completely changed my eating habits with using a special fertility diet plan.
Getting in optimal shape should be a priority when you want to get conceive.
Not only will you get pregnant faster, once you are expecting, your pregnancy will be easier if you are as healthy as you can be.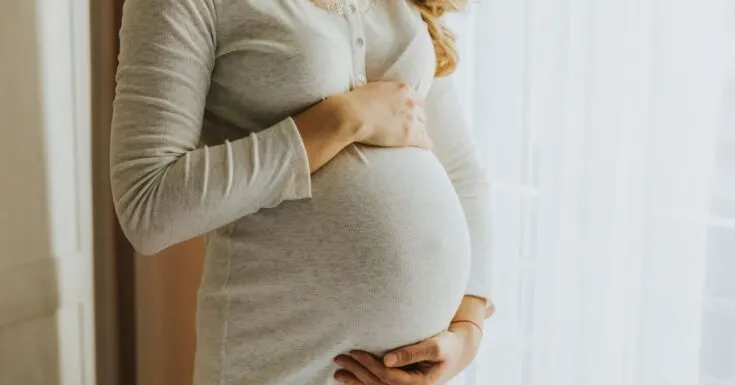 This page contains affiliate links meaning I earn a commission if you use those links. Please read my Disclosure for more information.
MORE FERTILITY TIPS
10 Easy Ways To Naturally Boost Your Fertility
Fertility Breakfast Smoothie To Help You Get Pregnant
The products below are all designed to get your in optimal health and ready to conceive. Some are centuries old while others were created by start-ups.
In addition to the products that can help you get pregnant in this list, don't forget to add fertility superfoods to your diet and to stop any bad habits like smoking or heavy drinking.
As with all medical products you should also speak to your doctor before starting any new fertility vitamins and supplements to make sure they are right for you.
10 Products That Can Help You Get Pregnant
Pre-Seed
is one of the only fertility-friendly lubes on the market. It has been clinically shown to support sperm quality and is used in a lot of fertility clinics. Most regular lubes can damage sperm and hinder your changes of conceiving.


This organic tea is packed full of fertility enhancing herbs to promote reproductive health. It is made by the experts at Fairhaven Health Fertility Products who have a whole online store dedicated to fertility products.
I drank this fertility tea 2-3 times a day while TTC (CD1 to ovulation) and I really do believe it can help you to get pregnant. It also tastes good too!
It contains fertility enhancing herbs such as:
Vitex (Chasteberry) which can help ovulation
Red Raspberry to help improve your uterine lining
There is also a fertility tea for men available called ViriliTea.
Get my recipe for a Homemade Fertility tea blend here.

Premama Fertility is a flavorless drink that gets rave reviews as an alternative to swallowing the huge prenatal tablets. You can add Premama to plain water but most women add it to smoothies or juice as eating with a prenatal.
Most women report no side effects from Premama Fertility but it does contain iron which can make you a bit constipated.
How Does Premama Fertility Work?
You can take Premama fertility instead of your regular prenatal tablets or gummies. In fact, many doctors recommend it over traditional prenatals.
It contains several fertility boosting ingredients:
Folic Acid – essential to prevent certain birth defects. Many women with the MTHFR gene cannot digest folic acid so Premama will be switching to Folate in 2018.
Myo-Inositol – Part of the B vitamin family, myo-inositol is great for egg quality and overall ovarian health. It is especially recommended for women with PCOS.
Iron
Omega 3
When Should I start Taking Premama Fertility?
You should start taking Premama as should as you start trying to get pregnant, as ideally you should be taking any prenatal for a few months before conceiving to ensure adequate amounts of essential vitamins and minerals in your body.
4. Wondfo Pregnancy Test Strips
While they won't actually help you to get pregnant, these simple pregnancy tests work just as well as the brand name early response tests for a fraction of the price. They are simple, bare bones urine tests without the plastic cover or smiley face but they work wonderfully.
Save your money and use these tests when you get that urge to test at 3dpo.
Knowing when you ovulate is essential when trying to conceive.
Although you can mess around with thermometers and paper charrs, there are some awesome ovulation products that can help you get pregnant quickly and take the guesswork out.
The Clearblue monitor is the one I used when TTC both my girls and even once I had started with the RE, it was useful to double check dates and make sure everything was on track.
I was never a fan of using a thermometer as you would only know when you ovulated after the fact which is pretty useless.
The one downside of the Clearblue monitor is that it requires Clearblue Fertility Monitor Test Sticks which can get expensive after a few cycles.
Ovacue Fertility Monitor, on the other hand, does not require any additional test strips and claims to work for women with PCOS and irregular cycles.
READ NOW: The Best Ovulation Predictor Kits in 2021

I highly recommend taking a fertility yoga class once or twice a week if there is one near you.
Fertility yoga has several benefits to help you get pregnant:
Help decrease stress
Increase blood flow to the pelvic region and reproductive organs
If attending in person is not an option, you can practice fertility yoga from the comfort of home with the Bend, Breathe, and Conceive: Fertility Yoga with Anna Davis DVD. This DVD is available from Amazon or Fairhaven Health.
Fairhaven does offer free US shipping so it's worth checking prices at both.
Another awesome but slightly pricier option is Restoring Fertility. This DVD is designed to work your body differently depending on where you are on your cycle.
You can also get some fertility poses and routines for free here.
7.Organic Maca Powder

Organic Maca is ancient Peruvian herb used for Fertility
. You can add maca to a fertility smoothie or take it in capsule form if you don't like the taste. It is good for both men and women to take to improve fertility.
Many people recommend acupuncture and acupressure for infertility. I went to acupuncture twice a week for months when TTC both times and I definitely think it helped to regulate my cycles, ease my anxiety and potentially improve my ovulation.
If you are interested in trying acupressure at home, you might want to try the Fertility Ear Seed Kit
from licensed acupuncturist, Heidi Brockmyre.
How Fertility Ear Seeds Work
Small black seeds from the Vaccaria plant are secured on the ear with a piece of adhesive tape over specific acupuncture points
The pressure from the seeds acts a kind of reflexology for the ears and stimulates different areas of the body.
Using the enclosed ear chart, you place the seeds in specific locations on your ear that correspond to fertility and the menstrual cycle.
There is also a bonus men chart with points traditionally associated with male fertility

I hesitated to include this in my list of products that can help you get pregnant. Not everyone is convinced that a fertility cleanse or detox is really necessary.
If you do fancy trying a gentle jumpstart program, this fertility cleanse contains some great ingredients that can help you to get pregnant by eliminating harmful toxins from your body.
It is recommended you take it 6-12 months before conceiving for maximum benefit.
If you want to learn more about doing a fertility cleanse, make sure to watch this video about doing a gentle detox naturally.
What FertileDetox contains:
Milk thistle : helps the liver in clearing toxins and boost the antioxidant activity of liver cells.
Dandelion root: Dandelion can help to clear excess hormones from the body.
Grape seed extract and Green tea extract: Support the body's ability to neutralize free radicals.
Calcium d-glucarate: helps the liver remove fat-soluble toxins by slowing the activity of beta-glucoronidase, an enzyme that promotes the reabsorption of toxic chemicals rather than the excretion of these chemicals.
N-acetyl-cysteine, L-glycine, and L-glutamine: These amino acids are important for the synthesis of glutathione, a powerful antioxidant found within every cell in the body.

Probiotics:

FertileDetox includes a probiotic blend, including Lactobacillus acidophilus, Lactobacillus rhamnosus, Bifidobacterium bifidum, and Bifidobacterium longum to promote gut health.

Citrus pectin:

A natural source of soluble dietary fiber that promotes the elimination of heavy metals
Vitamin B6, vitamin B12, and folic acid – essential nutrients for pregnancy
10. Guided Meditation
In one of my favorite books about overcoming infertility, Inconceivable, the author credits meditation for helping her get pregnant.
Along with yoga and acupuncture, meditation can help you to relax and keep a positive mindset when going through infertility.
This fertility focused CD features a guided meditation which is great for beginners.
FREE Fertility Resources (Ebooks, Checklists and more)
Click the links to instantly download the following useful resources, at no cost!
More Fertility Tips
Naturally Fertility Guide to Getting Pregnant
10 Easy Ways To Naturally Boost Your Fertility
The Fertility Diet That Changed My Life
Free 14 Day Fertility Meal Plan!
Boost your fertility with this 14 day kick start program
Sign up for instant access to this free plan & more fertility tips