Looking for the best Black Friday deals for Bloggers this year? If you are thinking of starting a blog or are considering changing host, now is a great time!
Likewise, if there is a course that you have had your eye on for a while, this weekend is the best time to jump on it and save some money.
If you are looking for professional stock photos, you won't want to miss the deal below which only comes around a couple of times a year (it's live now!).
This page contains affiliate links meaning I earn a commission if you use those links. I only recommend brands I use and trust. Please read my Disclosure for more details.
I am updating this post daily as I hear of new promotions so check back for updates!
The Best Black Friday Deals For Bloggers
The BIG one – DepositPhotos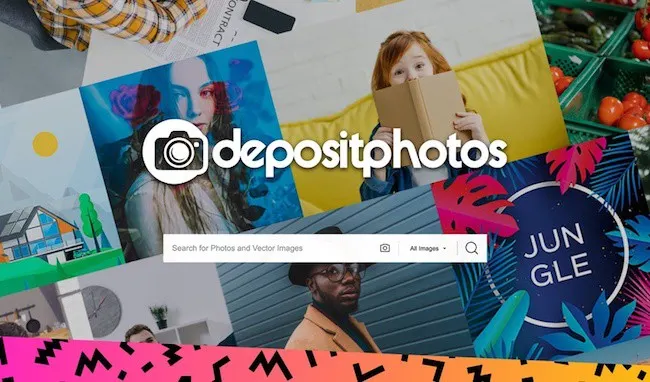 Appsumo is running their popular DepositPhotos deal this Black Friday. Get 100 stock photos for just $39. You can use these photos an unlimited amount of times and they are amazing value.
I have bought this package every time it has come out and this time I'm going to buy 3 packs! It really is that good!
And now on to the rest of the Black Friday deals!

Lena Gott from Adventures in Blogging has 30% off of her courses including Traffic Transformation, RPM Revamp (I just bought it on Monday and it's great), and Income Generating Tasks. Check them out here.
She also has a bunch of courses for $20 each which is the lowest price I've ever seen them and I'm definitely going to snap some up:
The coupon code is already embedded in these links so the discount to get each one for $20 will appear:
Email Optin and Freebie Templates
7 Traffic Generating Blog Post Templates
How to successfully organize a blog with multiple topics
Blog Budget Spreadsheet & Training Video
Keeping your blog legal
Have you heard about ADA Compliance? Bloggers are getting sued for thousands of dollars for their blogs not being accessible to everyone.
Lucrezia Iapichino, an international lawyer has an ADA and WCAG Compliance Checklist so you know you meet the Americans with Disabilities Act (ADA) regulations and the success criteria under the Web Content Accessibility Guidelines (WCAG).
The ADA & WCAG Compliance Checklist is normally $67 but with code BLACKFRIDAYWEEK you get it for 40 percent off!
Here is what this ADA & WCAG Compliance Checklist contains:
ADA & WCAG Compliance Checklist to make it easy to avoid being sued!
Done for You Accessibility statement Template ($100 Value)
Tools and Resources to Make Compliance Easy ($47 Value)
I just bought it now as I was waiting for it to go on sale.
HauteStock is the other stock image site I use for more modern photos, and they have a 25% their plans.
Create a FREE account with Tailwind and you will get a great deal – 50% off a one year premium plan.
Creative Market is my go to for WordPress Themes, presets, logos and social media templates. They are offering up to 50% off everything.
Black Friday Deals For Bloggers: More Courses & Ebooks
Pinteresting Strategies and more
You can also get $10 off her monthly Pin Template membership and Mastermind group.
SEO Books from The Flooring Girl
If you want to improve your Google rankings, these two easy read books are great for beginners and are affordable for new bloggers, unlike a lot of SEO courses on the market.
I've bought both and found them to be really useful and quick reads.
The other thing I like about these books is that they are written by a blogger who is not primarily blogging about blogging, her SEO wisdom comes from her own experience with a site about hardwood flooring.
She is putting her popular SEO e-books on sale plus her affiliate marketing guides (did I mention she has made $200,000 in affiliate income alone this year).
SEO bundle (2 books…her best sellers) will be on sale for just $74.That's $40 off the normal price. Use coupon code BLACKFRIDAY20.
Easy SEO Revamp – an advanced SEO course that shows you how to improve the rankings on your existing posts. It shows you how to leverage Google Search Console (a free tool) to improve your post keyword by keyword.Use BLACKFRIDAY30 for $30 off bringing it down to $97.
Journey to the Center of Amazon – This is especially good for newer bloggers and bloggers where physical products make sense (most B2C niches).This course is getting an upgrade this week, so the normal price will be $97.
But during Black Friday week, use BLACKFRIDAY30 for $30 off bringing it down to just $67.
Affiliate Marketing Compendium – This is for general affiliate marketing (not specific to Amazon).It's recently gotten an upgrade so there are now 73 clever affiliate marketing tips for intermediates and advanced bloggers.The normal price is $147, but use coupon BLACKFRIDAY50 for $50 off bringing it to just $97.
Blogging Her Way has 40% off all her courses including the flagship course, Get Paid To Pin
Just use the discount code BFCM21 to get 40% off your purchases!
Seaside Sundays Courses
I have a
Black
Friday
50% off code for every digital product I sell, including Affiliate Action Plan, Second Blog Strategies and Gift Guide BluePrint
This is the LOWEST price I've ever offered on any of these ebooks. This has been a very, VERY good year for me and I am feeling particularly generous. The discount is good until the end of the day on Monday, November 30.
The code is BLACKFRIDAY50:
Plus you can get my new ebook, Digital Product Dynamite for just $5.
Faith Lee's Biz academy has a crazy sale on her monthly membership. For $47 a month you can get access to all her courses.
Her Paper Route has up to 80% off her courses!
Michelle Schroeder Gardner is offering 20% off her Making Sense of Affiliate Marketing course with coupon code BLACKFRIDAY21
Stupid Simple SEO is THE SEO course that everyone raves about. Mike is offering a slimmed down version for Black Friday for $297 (I think it is normally almost $500). You can get the Stupid Simple SEO Self Study plan Back Friday special here.
Pixistock is offering $100 off their annual stock photo plans
Website Hosting Black Friday Deals
Namecheap is having a crazy Black Friday sale with up to 97% off domain names and hosting. This is where I buy my domains.
The Deal: All hosting is discounted by 75%
Bluehost is the number 1 hosting for new bloggers as it is cheap and great when you do not have a lot of money to invest. I currently use Bluehost for one of my other blogs and have been really impressed by their customer service.
The plans come with a free SSL certificate which is a must nowadays.
Hostpapa offers great hosting with local 24/7 support plus a free 30 minute coaching set up session for new linux hosting customers.
They have some great Black Friday Deals:
Shared Hosting Starter and Business plans for $1/month for anyone buying a 36-month package;
Optimized WordPress Hosting Starter and Business plans for $1/month for anyone buying a 36-month package
More Deals For Bloggers
25 Fantastic Places To Promote Your Blog For Free
How Much Does It Really Cost To Start A Blog – My First Year Expenses
How To Use Tailwind Communites
Create The Perfect Pin In Minutes!
Subscribe to get my FREE ebook on creating a pin that gets noticed and brings you traffic.