Writing killer content is only half the battle when it comes to blogging. Marketing your latest posts should take up the majority of your time and for that,  you need to find lots of places to promote your blog and draw in your target reader.
Most people agree that content creation should take up about 20% of your blogging efforts with the rest of your time being spent on promotion and other admin tasks.
Bear in mind that promoting your new blog isn't a one-off deal. You need to consistently promote new and old blog posts to keep them in circulation.
Quick side note – if you are a frugal person and trying to bootstrap your blog, make sure to take advantage of the Best Freebies For Bloggers in 2018 and also my guide to 26 sites that offer free stock photos.
This page contains affiliate links meaning I earn a commission if you use those links. I only recommend brands I use and trust.
Your typical blog post schedule might look something like this;
Write draft of content.
Go back to the draft, review and finalize.
Add links  (internal and external) and in content images where appropriate.
Work on headline and meta description for SEO
Create social media images, add ALT tags and Pinterest descriptions.
Publish blog post
Email relevant subscribers about the new post
Share across social media sites
Schedule social media for a repeat post at a later date.  I use Hootsuite (free) for Twitter and Facebook and Tailwind for Pinterest.
Post in Facebook promo groups
Continue down the list of blog post sharing sites below
Wait a month or so and repeat steps 8-11 Ad infinitum.
Luckily there are a lot of different places to promote your blog from social media platforms to blog sharing websites that allow you to submit your blog for free in exchange for sharing other posts.
The 24 Best Places To Promote Your Blog
1. Your Own Blog
It may sound obvious but the best place to promote a new blog post is on your own site. You can do this in a few different ways:
Using a related posts plugin or widget in the sidebar or bottom of every page.
By interlinking your blog post in older posts that do get traffic to encourage readers to visit the new post. This works best for related posts.
Creating a round-up post of your own content and promoting it.
For a free guide on creating awesome round-ups to cross-promote your blog posts, you can download the round-up section of Traffic Transformation by Lena Gott for free.
Just click this link and click  "free trial" to enrol in this free course.
2. Pinterest
Create pins and promote your blog posts on both your own Pinterest boards and group boards.
If you want some help on creating pins that get noticed, you can check out my free guide to creating great pins.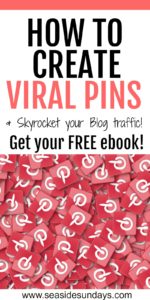 For help on promoting your pins on Pinterest, I recommend the Pinteresting Strategies Method. 
RELATED POST: 4 Easy Ways To Promote Your Pins & Grow Your Pinterest Traffic
3. Email List
One of the best places to promote a new blog post is to your own subscribers. You can send out emails using a free service like Mailerlite (free for 1000 subscribers). I use Convertkit for my subscriber list as I find it the easiest to use. You can try it for 14 days for free at this link.
If you don't know how to get subscribers to your blog, the easiest way to do that is with a opt-in form that offers a freebie related to your niche. If you want some great ideas on opt-ins that work, this free list of 250 ideas is awesome.
4. Google +
It's a good idea to add your new blog posts to G+ because it can help your Google ranking. Create a profile and add each blog post to your status when you publish. You can also join Google Plus Communities to share your posts and discover new content.
5. Your Blog Facebook Page
If you have a Facebook page dedicated to your blog, it's a good idea to add your new blog posts there so your fans can see them. Make sure to use a catchy headline (I use the free headline analyzer from Coschedule) and a nice image (1200 x 628 is the size I use for social media like Facebook and Twitter).
6. Instagram
Although Instagram isn't a great traffic driver, it doesn't hurt to add your new blog posts to your feed. I normally add a related photo and mention what is new on the blog.
If you want to promote your blog posts on Twitter, make sure to promote the same post a few times as the half life of a tweet is very short. Change up the wording and hashtags to attract new readers.
Mix is the replacement for Stumble Upon which was one of the best blog sharing sites for quick and easy traffic. It shut down in June 2018 and Mix is the company's new venture. As it is pretty new, it remains to be seen if it offers the fast traffic potential of Stumble Upon but it is worth a try.
9. Search Engines
Search Engine traffic is the gold standard for most bloggers. Readers from Google or Bing are normally high converting, quality readers who stick around. If you want to know how to make your site searchable in Google, the best way is to work on your SEO (Search Engine Optimization) with keywords and good content.
There are a ton of good SEO courses out there and my personal favourite for a quick and easy traffic boost is 10 Step Blog Post SEO Improvement Plan by PotPie Girl as it is quick and takes you step by step (with pictures!) on what you need to do.
Flipboard is an online article site that allows you to create magazines out of interesting things to read. I love it as a personal user and have found some success with getting traffic to my site.
To get started with Flipboard, you can create an account then choose the topics that interest you. Add related articles plus your own blog posts.  You can create group magazines with other collaborators to share your content.
There are hundreds and hundreds of Facebook groups for bloggers of all niches and most have a promo day at least once a week.  They normally work in a kind of "you scratch my back" format so that you add your blog link and in turn share a certain number of other links to your social media.
Swipe my free list of 25 great blog promotion groups here.
This is a free website that allows you to earn credits for tweeting other people's blog posts and promos. You can then trade in your credits for your own content to be retweeted.
Reddit users can be a bit harsh so be warned. It can be a good place to promote your blog casually but you must adhere to all the rules of the subreddits and also make sure not to be overly self-promoting as that is frowned upon.
It's a good idea to create a professional Linkedin profile for your blog as some brand do use it when looking for influencers. You can also promote your new content using the Linkedin status updates.
Snapchat posts only last for 24 hours so while it is not worth spending a long time creating the perfect promo post, it can be a good place to throw a quick image and URL if you have time.
16. Niche Related Facebook Groups
It's a good idea to join Facebook groups related to your blog content. For example, if you blog about Bee keeping, you can hunt out Facebook groups related to beekeeping and use them to get ideas of what your audience wants and potentially promote your own content. Make sure to check the rules of each group first.
Many bloggers swear by Medium as a source for awesome blog traffic. It can take a bit of time to get going but is definitely worth investing some time in. You can learn exactly what to do and how to get set up on Medium as a blogger in this great article from Neil Patel.
Most people are familiar with Yahoo Answers as it often comes up in searches when you type in a question.  One way to use this to promote your blog is to do searches for questions related to your niche and then give great, useful answers and link back to a relevant blog post that has even more information.
Quora is Yahoo Answers more fashionable, modern cousin. It works in exactly the same way and you can use it to promote your blog similarly but it is a little bit more popular.
20. Blog Comments (using Commentluv)
Every now and again I look at my Google Analytics referrals and see page views from a blog that I have commented on. Although other people's blogs don't strictly belong in a list of places to promote your blog, a pleasant side effect of making blog comments can be a little extra traffic.
I often comment on other blogs if I love their content or it is relevant to mine and I follow the blogger. Some blogs use a WordPress plugin called Commentluv that allows you to add your latest blog post to the end of your comment. It's another way of promoting your content for free. You can find some good lists of blogs that use Commentluv here.
If you are wondering why someone would add Commentluv onto their site,  it encourages comments on their blog which helps  Google authority. It also can increase traffic as people search for Commentluv blogs to visit.
Very Important Note: I never ever add my URL to a blog comment unless the blogger has set up Commentluv which is essentially them saying, "hey, you can promote your blog here".
Leaving URLs and links to your blog on regular comments is viewed spammy and self-promoting. I don't advise doing this at all. Your comment will likely just end up in the spam filter anyway.
If you have a Youtube channel for your blog (and in 2018, you probably should), then make sure to mention your new blog posts in your next video.
VCB is a blog promotion site that works pretty much the same way as EasyRetweet.  The difference is that Viral Content Bee lets you submit your blog posts to be shared on many different platforms such as Facebook, Stumble Upon, Google + and Twitter.
You earn credits by sharing other content in order to get your own blog posts shared. It is free to use and can help give you a little boost.
23. Online Forums
Online forums are still very popular, especially for certain niches like wedding planning and gardening. Similar to Reddit, you don't want to go in and blast your blog everywhere but if you become a contributing member of the forum,  it can be a great opportunity to promote your blog posts where applicable.
You can find online forums on Google or forum directories like Proboards.
24. Blogger Round Ups
Sometimes you will see other bloggers looking for content to link to on their site as part of a round up post of say, "15 Valentine's Day Crafts" or "Breastfeeding advice from Moms who have been there". Having your blog featured in a round up is a good thing as it creates a backlink for you which helps SEO plus you should hopefully see some traffic as a result.
The Facebook groups in the list I posted above often have round up requests. In addition, here are some round up specific groups:
Content And Round Up Requests Group For UK Bloggers
A lot of people overlook Bloglovin' but it is one of the easiest places to promote your blog. I love that you just set it up once and forget it.
First you submit your blog to the Bloglovin site and start to get followers who are looking for content in your niche. You can also follow other blogs that interest you.
Every time you publish a new post to your website, your followers will get a notification via email. They will also see your latest posts in the Bloglovin' home feed.
You can also choose to have every new post published to Twitter as soon as it is live. I do this and then reschedule my own Tweet too.
More Blogging Tips
The Best Affiliate Networks That Accept New Bloggers
The Best Free Stuff For Bloggers In 2018
How To Hide Pinterest Images In Your Blog Posts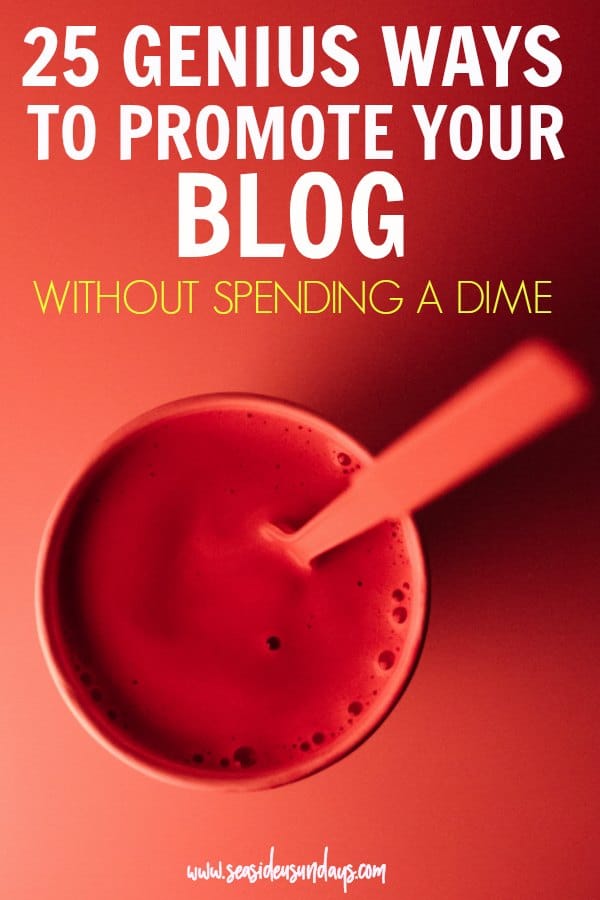 Start A Blog That Makes Money
Ready to start a blog and make money from home?
In this FREE 5 day email course, I will show you the exact steps I took to take my mom blog from $0 to a consistent $2000 a month within 4 months.