Easter is a time for fun, family, and of course, Easter crafts! If you're looking for some easy Easter crafts for toddlers to make, you've come to the right place.
From using supplies that are probably already in your home, to simple projects that even the youngest toddlers can do, we've got you covered.
So get ready to get crafty this Easter!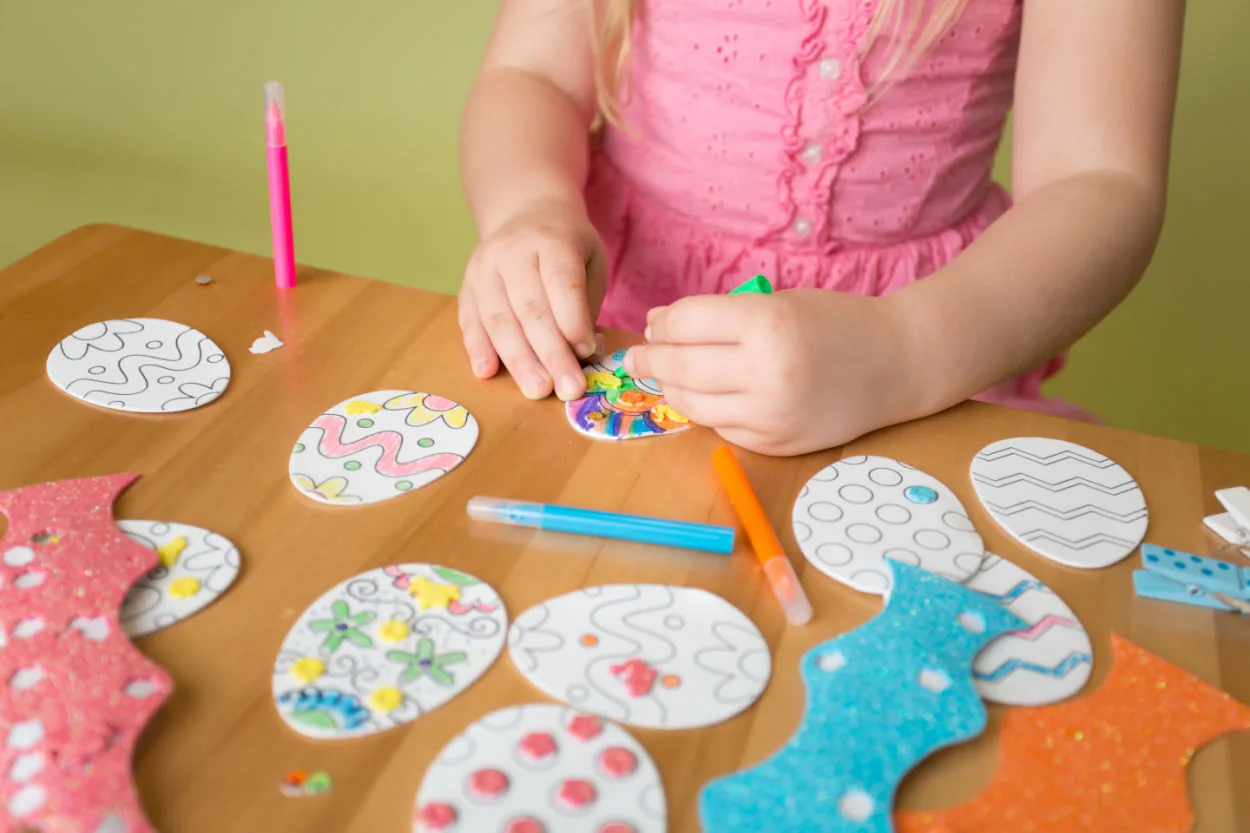 This post may contain affiliate links. Please read my Disclosure for more information
RELATED POSTS
Free Easter Word Search Printable
30 Cute Ideas For Baby's First Easter Basket
Easter Craft Ideas For Toddlers
Looking for some fun Easter crafts for your little one to make?
Check out these easy and adorable ideas that are perfect for toddlers!
From colorful Easter eggs to happy bunnies, your child will love getting creative and festive this Easter.
So get ready to have some fun with these simple projects!
Easy Easter Crafts For Toddlers – Final Thoughts
Looking for a fun Easter craft to do with your toddler?
Check out these easy ideas! They're simple enough for little ones to do on their own, and they'll love the results.
From an Easter egg sun catcher to classic painted eggs, there's something here for everyone. So get started and have some crafting fun this Easter!
Looking for more ways to have fun this Easter?
25 Cute Easter Snacks For Preschoolers
15 Ways To Celebrate Baby's First Easter