It's always tough to buy gifts for single moms because they're so busy taking care of themselves and their families.
Let's face it, single moms have an incredibly tough job.
Not only do they need to care for their kids, but they also have to make sure the house is clean, meals are made and laundry is done.
This list of the 44 best gifts for single moms will help them take care of themselves better while raising children all on their own!
I've included fantastic Christmas gifts for single moms, gift ideas for all different situations and even Father's day gifts for single moms.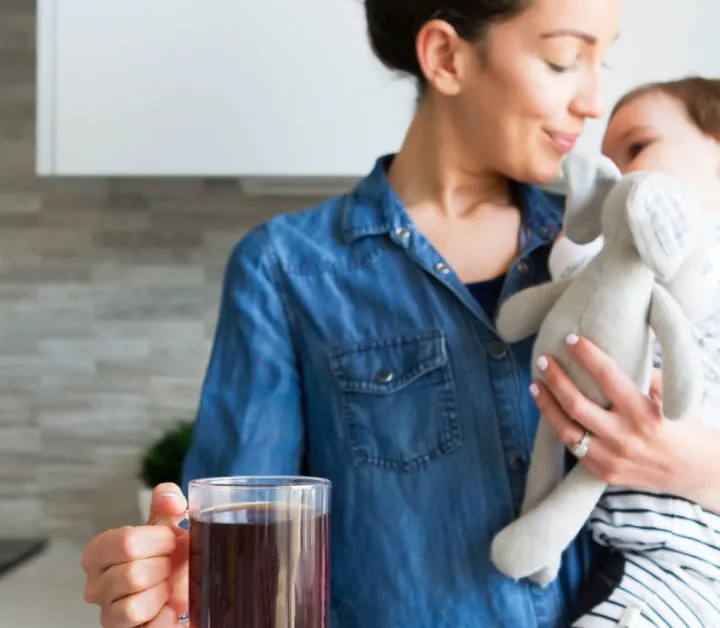 This post may contain affiliate links. Please read my Disclosure for more information
RELATED POSTS
Why This List of Gifts For Single Mothers?
According to the US Census Bureau, there are 9.8M one-parent households in the USA(7.5M mother only and 2.4M father only) which means there are a lot of reasons that single moms need gifts to call their own.
In the list below, we review the best gifts you can get the single mom in your life, no matter what you budget. Some gifts cost nothing but a little effort and time on your part while others are a bit pricier.
I've sorted the gift ideas into different headings so you can easily find the gift that suits the mom you are buying for.
The Best Gift For Single Moms
Whether you are looking for the best birthday gift for a single mom or just want to treat them this Christmas, there is something to remember:
Keep in mind that many single moms lack the following:
Time to themselves
Money for extras
The best gifts for single moms, therefore, include items that can be taken on the go or items that will help her relax – essentially, anything that will make her life easier.
Don't give them a gift that will be hard for them to use or that involves them spending money in order to use the gift.
For example, if you are giving a gift card to a restaurant or concert, offer to babysit so she doesn't include childcare expenses. The idea is to make things easier for the single mom in your life.
When in doubt, a gift card to her favorite store is always welcome.
Another one of the best gifts to give a single mom is an experience, such as tickets or concert that they otherwise might not be able to attend.
If you have children, consider offering them up for babysitting duty. This is a great way to give the single mom some time for herself.
Best Gifts For Single Moms
The best kind of gifts for single moms are those that make life easier.
It can be difficult to juggle work and children, so a gift like a coffee machine is perfect because it will make the morning routine go much smoother.
The absolute best gift for Single Moms:
Alone time
A single mother can never have enough time to herself. That's why a spa day or even just an hour of quiet is the perfect gift for any mom in this situation.
There are many ways to give a mom some time alone: hire her a babysitter, take care of the kids so she can go on an errand by herself, or just let her sleep in and recover from her hectic schedule.
The Best Birthday Gift For A Single Mom
The best birthday gift for a single mom is something that will make her life easier.
Whether she needs to provide entertainment for the kids or needs some help around the house, these are some great ideas in the lists below.
There are many gifts that single mothers could actually use. Some ideas for Father's Day gifts for single moms or Christmas gifts include the following:
1. A gift card to a local grocery store to help with food expenses.
2. Memberships to online membership-based services
This could include streaming services such as Beach Body On demand or Netflix or home deliveries such as grocery store delivery.
3. Free child care so she can have some time for herself, no strings attached.
4. An Amazon Prime membership
This will allow her to get free 2-day shipping on all her essentials and free streaming of many TV and movie shows.
5. A high-tech home assistant like an Amazon Echo or Google Home.

These devices can answer some of her questions, set timers, keep track of the calendar, and control some other smart devices like lights and thermostats.
6. Meal plans sent directly to her door such as Blue Apron or Hello Fresh.
Meal kits are a great idea because they allow moms to have dinner ready in minutes on those days when she is too exhausted to cook after work.
7. A fitness tracker


This will allow her to monitor her progress as she stays active and healthy for herself and her kids. My favorite is the Fitbit that you can get for a very reasonable price.
8. Takeout meals from a local restaurant, which also helps her to save time on meal planning and cooking.
9. Home cleaning services that come in weekly or monthly depending on how much help she needs.
10. A high-quality blender so she can make smoothies for herself in the morning before her kids wake up.
11. Gift certificates to local eateries that deliver or restaurants that offer takeout with online order and payment capabilities. These are great options when she is on her way home, especially if her kids are hungry and she feels like she has had a long day.
Meaningful Gifts For Moms Who Live Alone
A special piece of jewelry
If you are looking for a gift that mom will treasure for always, then you can't go wrong with a keepsake necklace or bracelet like this cute one from Etsy.
Gift Cards
Gift cards make a nice gift for a mom who is doing it all herself because often budget is a priority and most moms avoid spending money on themselves.
A gift card to something special like a massage, manicure or pedicure will allow her to pamper herself without feeling guilty.
A Pampering Gift
Another cute gift for a single mom that has no time to herself is a single mom gift box like this one from Etsy that comes with lots of goodies for a busy mom.
This cute care package for a single mom to enjoy contains the following items:
Tranquil Lavender Soy Wax Candle
Peppermint-Shea Lip Balm
Lavender Natural Castile Soap
Relaxing Rose Petal Bath Bomb
Uplifting Orange Bath Bomb
Heartfelt Greeting Card
Engraved Wood Heart with an Inspirational Message
OPTIONAL ADD-ON: Gold Pearl Necklace
Your Time
If you don't have a huge budget but want to show that you care, giving the gift of your time can be a fantastic idea.
She may need an offer of help with something around the house, like groceries or dinner. Offer to help with pick ups or drop offs, grocery shopping, or filling up the gas tank.
You can make this into a cute gift by printing out "gift coupons" for different things such as 2 hours of babysitting and popping them in a card.
Friendship
When it comes to the best kind of gift for a single mom, friendship is always a good choice.
It may seem cheesy but it's important that the family members and friends that surround her are there for more than just the holidays and birthdays.
They should be there for every day in between, when they need an ear to listen or a shoulder to cry on.
So how can you show your friendship?
One of the best birthday gift for a single mom is a phone call on their special day. Or take the time to write a nice letter telling them how much they mean to you.
Flowers
Flowers are a great gift for single moms because they're something that can be enjoyed by the whole family.
Plus flowers are something that they are unlikely to buy for themselves so they are a nice treat. Want to up the ante with your gift of flowers? How about a pretty vase to go with them?
Succulents
On the topic of flowers, if you have a single mom in your life who doesn't have much of a green thumb, then a modern looking succulent can be a great idea.
These cute succulent pots are from Etsy (plants not included) but you can also find options at your local gardening store.
Journal

The best gifts for single moms are usually those that have sentimental value or meaning to them, such as this devotional journal for single moms.
A journal is an excellent gift for single moms. It can be a journal to write down their thoughts, feelings and desires in life.
This will allow them to have an outlet that they may not have before. This is a thoughtful gift that will be treasured.
Chocolate
Chocolate is a great gift idea because it's usually something they wouldn't buy themselves. Plus, with all the stress mothers are under, they might need a little treat every now and then.
Wine
If you are looking for the perfect gift idea for your single mom, wine might be just what she needs.
Wine is a great way to unwind at the end of the day and can also be a great conversation starter.
A good bottle of wine isn't too expensive and makes a great gift for any occasion.
Pair the wine with this gorgeous olive wood holder (pictured) for an even better gift.
More Money
One of the best gifts for single moms is money. A lot of people don't think about this or think that it can be awkward to give cash to someone but it will be really appreciated by a struggling single mom.
If you are getting a gift card or something like that, it's thoughtful to consider getting a card that they need such as a grocery store or kid supply shop.
Home cooked meals
If you are on a budget but want to give a single mom a very meaningful gift, this might be your best option!
One of the best gifts for single moms are home cooked meals. This is a great way to show them that they are loved and cared for!
Best gift for single moms on the go
A phone charger that is easy to carry around is a great idea, I like this portable one that you can use wherever you go.
Another idea for busy moms is a coffee (and wine) station like this one from Amazon.
Best gift for single moms who love to cook:
A cool apron like this funny "mom" one or some nice kitchenware they don't have yet.

Great gifts for the single mom who loves to read:
A new book or an e-reader with some books loaded on it is a great gift idea. There are actually some nice books for single moms that she might enjoy:
No matter how she became a single mom, she shares the same challenges and fears all single moms have. This book is written by two single moms (one with 7 kids!) and is full of good advice for all single moms.

The Three of Us is one mom's hilarious and inspirational story of single parent life.
Being a single parent comes with many challenges, but for women one of the most difficult is to raise sons to be strong men and good fathers without a healthy male role model in the home. This book is full of great tips and advice.
The Best Gifts For Single Moms & Their Kids
So far, all the single mom gift ideas in this list have been just for mom. However, given that single mom spends almost all of her time with the kids, how about incorporating them into the gift.
It's always tough to buy gifts for single moms because they're so busy taking care of themselves and their families.
These gifts will definitely put a smile on her face:
Passes to a local attraction such as a theme park, zoo or farm
A fun activity they can do at home such as cookie decorating kit or craft
A gift card to the movie theatre
A framed photo of mom and her kids
On the same note, how about the gift of a professional photo session?
These are 10 great ideas to give a single mom for her birthday present or even Christmas, and she will love any one of these plus it will give her some quality time to spend with her children.
Father's Day Gifts for Single Moms
What are some Father's day gifts that you can give to a single mom?
My favorite gift idea for a single mom on Father's Day is this cute (and funny) mug from Etsy.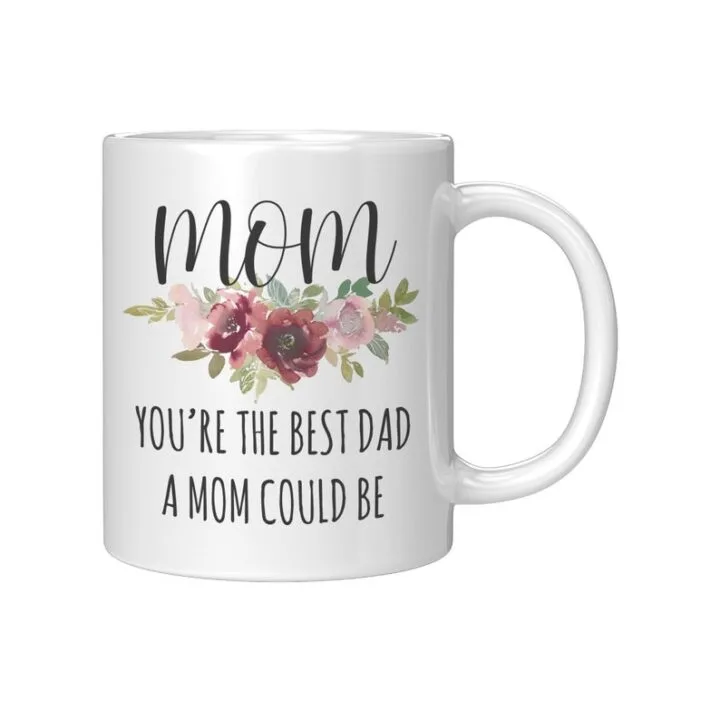 Below are some more ideas:
A nice card with words of encouragement and a heartfelt message

A box of chocolates with her favorite candies to show that you put thought into this gift.

The latest copy or DVD of their favorite movie- a single mom deserves to have some downtime.

A personal journal so she can keep track of all her memories and thoughts

Bookmarks with a quote that she can use to encourage herself when times get tough

A nice necklace or bracelet with sentimental value to remind them that they're worth it

A night out with a friend to give them some time away from their kids
Awesome Gifts for Single Moms – Final Thoughts
It's a tough job being a single mom!
As the sole caretaker for their children, they often have to work long hours outside of the home.
That leaves them with less time to take care of themselves and complete household tasks like cooking or cleaning.
Fortunately, there are many great gifts that can help make life easier for single moms.
From meal delivery services that provide healthy meals on demand or high-tech assistants designed to reduce stress at home, these gifts will be sure to keep any single mom sane when raising kids all by herself!.
Give the single mom in your life something they will treasure and use to make themselves feel like a million bucks.
More Gift Ideas For Moms
8 Perfect Gifts For Stressed Moms
Unique Handmade Gifts For New Moms