Are you or your husband in active duty and looking for a fun military pregnancy announcement idea?
If you are looking for a way to share your big news with friends and family, we have you covered with this list of the best Marine corp pregnancy announcements, airforce baby reveals and of course, we haven't forgotten our navy and army pregnancy announcements either!
Whether you want a cute way to share your news around the table at a family dinner or you would rather do a blast on Instagram, there are so many cute military baby reveals out there!
In this article, we have all kinds of fun baby announcements from baby bodysuits to flat lays that you can recreate at home, Read on for all the details and tons of inspiration. Thanks for your service!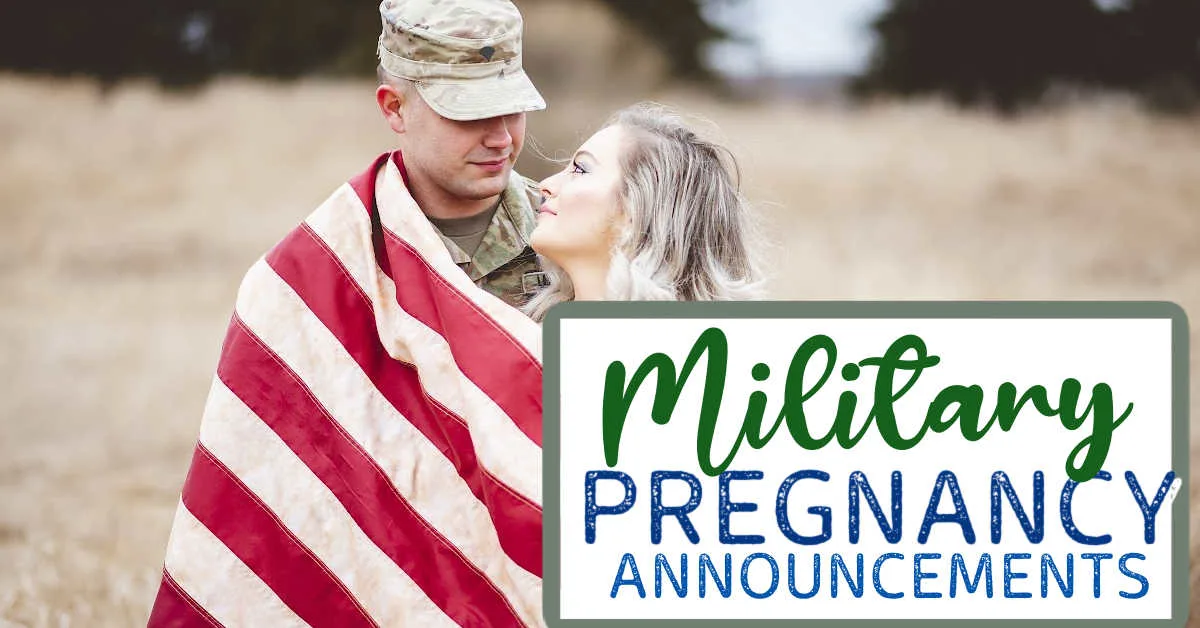 This post may contain affiliate links. Please read my Affiliate Disclosure for more information
MORE FUN PREGNANCY ANNOUNCEMENT IDEAS
11 Sweet Cake Pregnancy Announcement Ideas
16 Creative Police Pregnancy Announcement Ideas
14 Military Pregnancy Announcement Ideas
With the ever increasing use of social media pregnancy announcements, more and more couples are finding themselves looking for ways to share their news while in uniform.
While there are many creative ways to announce a pregnancy to friends and family back home, there are a few things to keep in mind when announcing to fellow service members. Here are a few ideas for military pregnancy announcements.
Baby Shoes Pregnancy Announcement
I love this sweet pregnancy announcement for a family where dad-to-be is serving in the military. You can easily DIY this idea at home with some little baby shoes.