Oh the places you'll go! Are you looking for a fun Dr Seuss baby announcement to share your good news with the world?
You'll love these Seuss inspired pregnancy announcements that are perfect for social media or in person baby reveals.
I've included all kinds of baby announcements in this list, from adorable baby outfits that are perfect for newborn photoshoots plus simple to recreate flatlays for your Instagram feed.
Seuss wrote so many amazing books so it can be hard to choose which one to celebrate in your baby announcement.
Maybe you want to go full-on The Cat in the Hat or maybe the timing works great for you to do a Grinch-inspired pregnancy announcement.
No matter how you choose to announce your baby news to everyone, you are sure to love the ideas below!
By the way – if you are looking for some fun Seuss themed activities and cake ideas, make sure to check out our Dr Seuss "The Cat in the Hat" Birthday Party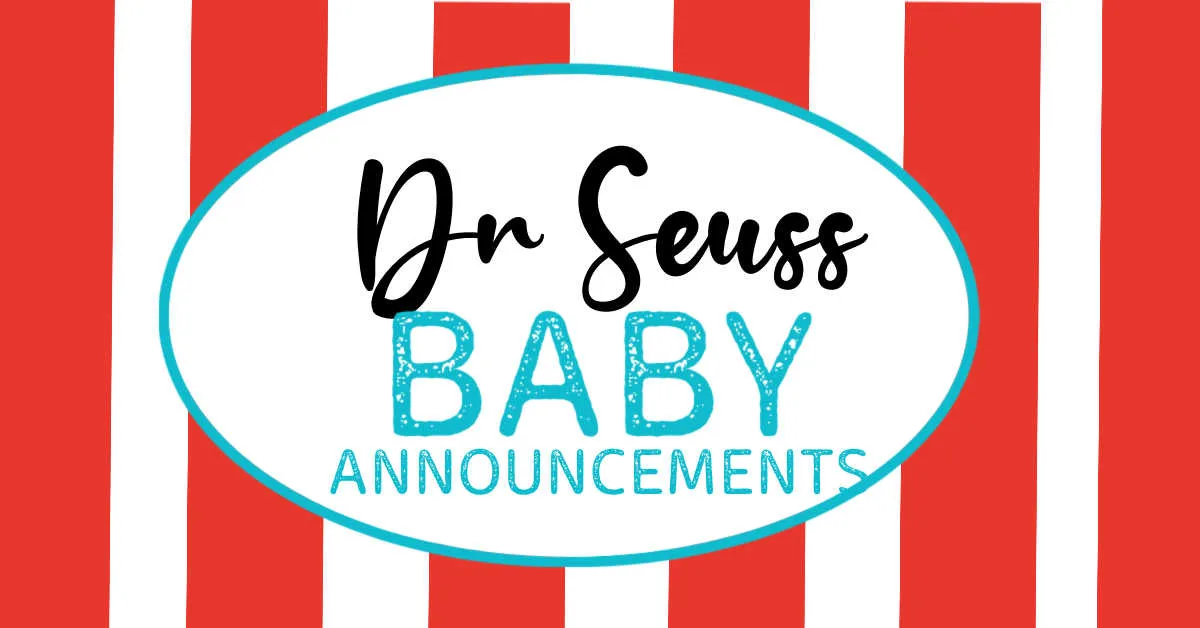 This post contains affiliate links. Please read my Affiliate Disclosure for more information
MORE FUN PREGNANCY ANNOUNCEMENT IDEAS
Christmas Pregnancy Announcement With Siblings (22 Festive Ideas)
11 Race Car Pregnancy Announcement Ideas
Dr Seuss Baby Announcement Ideas
Are you a fan of the master of words, Dr Seuss? If so, you will love these fun ideas for revealing your pregnancy or announcing the birth of your baby?

Below you will find the best ideas for baby announcements inspired by the Cat in The Hat, Grinch and other Seuss classics.