When it comes to finding the perfect way to reveal their pregnancy, police officers have lots of unique police pregnancy announcement ideas to choose from.
From using their squad car's loudspeaker (probably not recommended) to making a "baby on board" sign, cops everywhere are getting creative with their baby announcements.
And we have to say, they're pretty darn cute.
In this post we have some of the best police pregnancy announcement ideas for you to use when sharing your own big news with friends and family.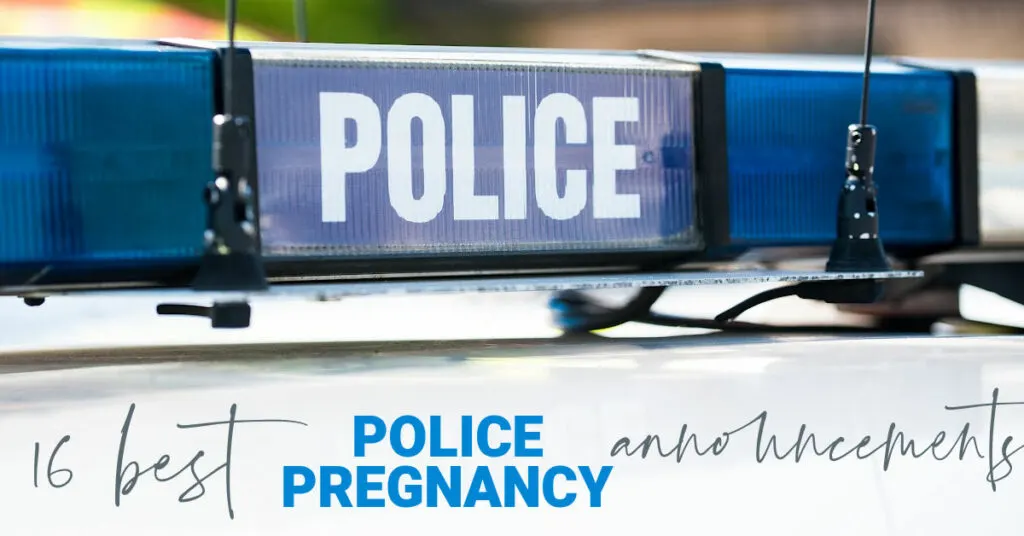 This post may contain affiliate links. Please read my Affiliate Disclosure for more information
MORE FUN PREGNANCY ANNOUNCEMENT IDEAS
21 Thanksgiving Pregnancy Announcement Ideas
11 Sweet Donut Pregnancy Announcement Ideas
The Best Police Pregnancy Announcement Ideas
Looking for a fun and unique way to tell the world that you are pregnant?

Here are some pregnancy announcement ideas that are sure to be a hit with your fellow officers and family alike.