Looking for the perfect ideas for push presents for moms? It can be hard to know what to give some you love when they have just given birth to a little miracle. Should you go sentimental or practical?
If you just don't know what to get the special mom in your life, read on for my list of the best push gift ideas to suit anyone!
This post may contain affiliate links. Please read my Affiliate Disclosure for more information
MORE GIFT IDEAS FOR MOMS
Jewellery Gifts For Modern Moms
What are push presents?
A push present is a gift given to a mother who has just given birth. It is a way to show appreciation for all that she has done and to celebrate the new arrival.
There are many different ways to give a push present, but the most important thing is to make sure it is something that the new mom will love.
The present can be something that the new mom has been wanting, but may not have been able to justify purchasing for herself.
Push presents are not required, but they are a nice gesture to show your appreciation for all that she has been through. There are many different types of push presents, so you can find one that fits your budget and her personality.
Why give a push present?
A push present is a gift given to a new mother, typically from her partner, to commemorate the occasion of her giving birth.
The tradition is said to have originated in the Victorian era, when it was customary for fathers to give their wives jeweled brooches in the shape of a stork or other baby-themed motifs.
Push presents have made something of a comeback in recent years, as more and more couples are opting to celebrate the arrival of their new bundle of joy with a special present for mom.
There are a number of reasons why parents might choose to give a push present, but some of the most common include wanting to show appreciation for all that mom has been through during pregnancy and childbirth, as well as wanting to spoil her with something special after all her hard work.
How to pick the perfect push present
When it comes to picking the perfect push present, it really depends on the mom-to-be and what she would appreciate. However, there are a few guidelines to follow when choosing a gift for the new mother in your life.
First, consider her taste. What does she like? What is her style?
You want to get her something that she will actually use and enjoy, not something that will sit in a drawer and collect dust. Second, think about her lifestyle. Is she a busy mom who doesn't have a lot of time for herself? If so, maybe a day at the spa would be appreciated.
Or if she's always on the go, perhaps a new piece of jewelry that she can wear every day would be ideal.
What are some good push present ideas for new moms?
It can be hard to think of the perfect push gift for a new mom but below we have some of of the most popular and well-received push presents
Jewelry – One of the Classic Push Gifts for Moms
Jewelry is a classic push gift for new mothers. It's a special, personal way to show your appreciation and support. Jewelry can be given as a present for any occasion, such as birthdays or Mother's Day.
Explanation:
Jewelry is a popular choice for new mothers because it's something that can be worn every day and shows your appreciation in a special way.
Giving jewelry as a push gift is an easy way to show your love and support.
Here are some of the best jewelry gifts for new moms:
This is a truly meaningful piece of jewelry that would make for a perfect new mom gift and a way to keep forever with you your child.
This is necklace is made with your baby's real footprint or handprint. It is truly meaningful piece of jewelry that would make for a perfect new mom gift and a way to keep forever with you your child.
This is the most darling dainty necklace. It's so cute, and perfect for the special mama in your life.
These cute necklaces are perfect for a new mom. With baby's birthday and name along with mom's, they make the cutest push present!
Birthstone jewelry is one of the best push presents to give a new mom. The nice thing about these necklaces is that they are perfect whether you are celebrating a brand new mom or a mother who just gave birth to her fifth child!
Memory-Making Push Gifts for New Moms
A memory-making push present for new moms is something that they will always remember and cherish. It can be a gift that symbolizes your love and support, and it can help them to feel special and loved.
There are many different types of memory-making push presents you could give to your new mom. Some examples include flowers, chocolates, heartfelt notes, or even romantic dinners out. Whatever the gift may be, make sure that it's something she'll treasure forever. And don't forget to personalize it with a personalized message!
New moms deserve all the happiness possible during this exciting time in their lives – give them something memorable to keep them feeling loved throughout everything!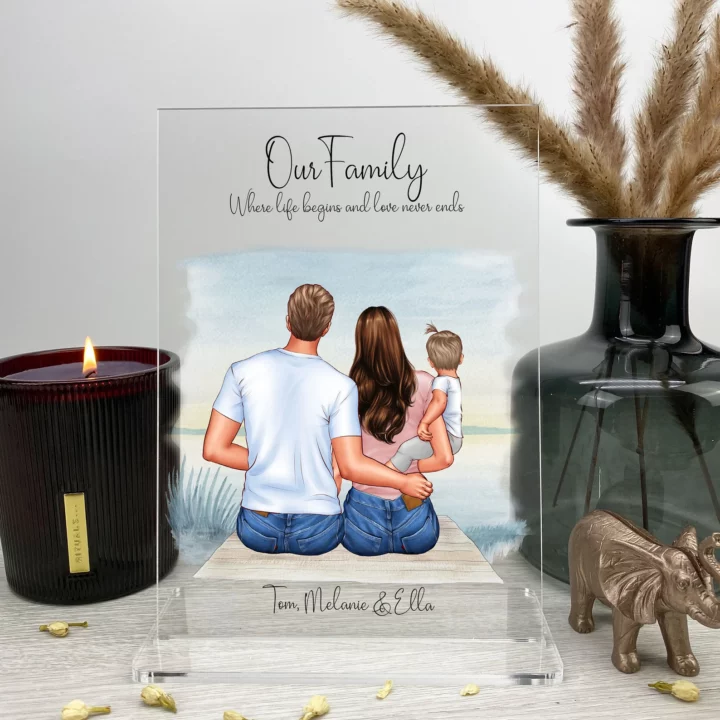 How cute is this adorable new family frame? Get it customized to look exactly like you!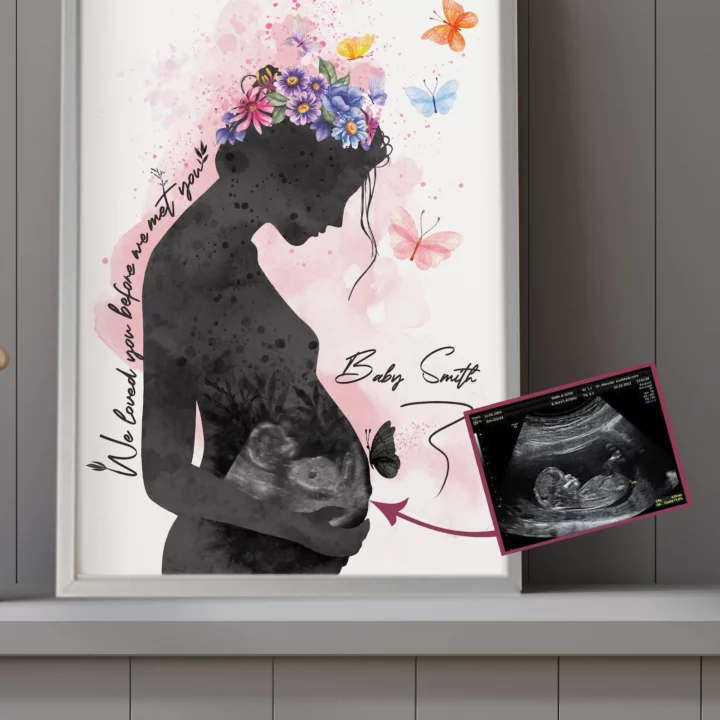 This special gift is an extra special way to celebrate a new mom! Customize it with an ultrasound photo and your last name. It is sure to be an extra special push present she will treasure forever.
How adorable is this keepsake water color of your hands with baby? You can personalize it with whatever message you want too!
Indulgent Push Presents For Moms
Moms need all the support they can get during this time of change – both physically and emotionally. This is a time when they should feel cherished and loved, not overwhelmed by everything going on around them. These push present ideas will do just that!
Wondering what to buy a new mom for herself, and not for baby? From delicious treats to helpful gear, these gifts will make mommy's life easier – no matter what she's dealing with at the moment.
What better present to give a new mom than some cozy pyjamas? These mama pjs come in white, pink or black and are perfect for those new mom photo moments.
In the early days of motherhood as much as mom needs to take time to rest, there's a new baby that needs your love and attention and self-care can easily slip out of the schedule.
An herbal Sitz bath is a great way to help her relax, speed up healing, soothe the perineum, and help with hemorrhoids – and not to mention take a few much needed minutes for herself. Pair them with some other items from our Postpartum Survival Kit For New Moms and you have a wonderful push present.
Spa Gift Card
Sticking to the pampering theme, a gift card for a massage or facial is a wonderful present for a new mom so that she can start to feel just like herself again.

Why not spoil a new mom with a fun gift basket with all the essentials to keep her going in those first few months? A cute mug for her coffee, mints and a candle are the perfect new mom must-haves.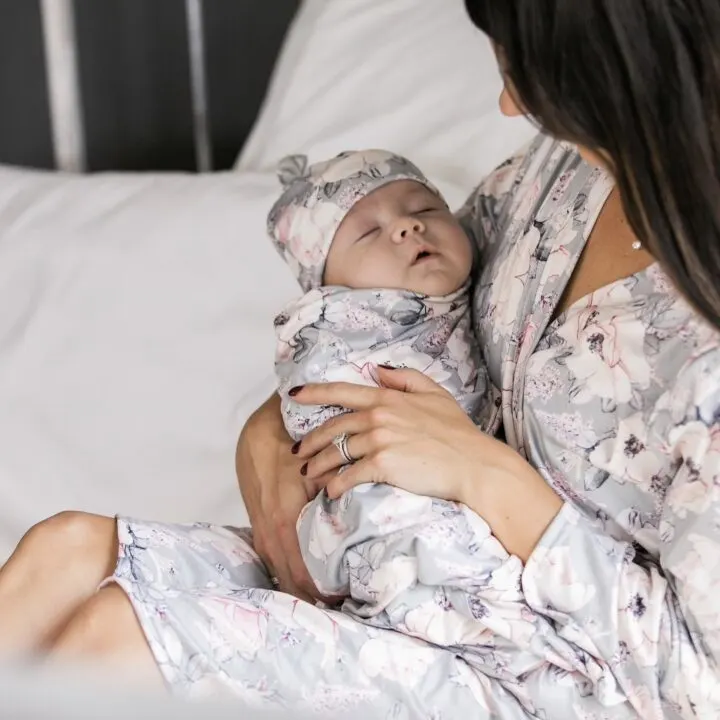 How perfect is this matching mommy and me set? It would be great for newborn photos and of course, it would look amazing in the hospital.
Practical Push Present Ideas for a New Mom
New mothers need practical gifts that help them adjust to their new life as moms. Maternity clothes, bras, leggings, and other items can be great ideas for practical push presents. These gifts will make it easy for the mother to feel comfortable and look stylish at the same time.
House Cleaning
Once a new baby arrives, other things can fall by the wayside. Why not treat mom to a month or two of house cleaning services so that she can cross something off her to-do list and enjoy a nice serene home while on maternity leave.
Food Delivery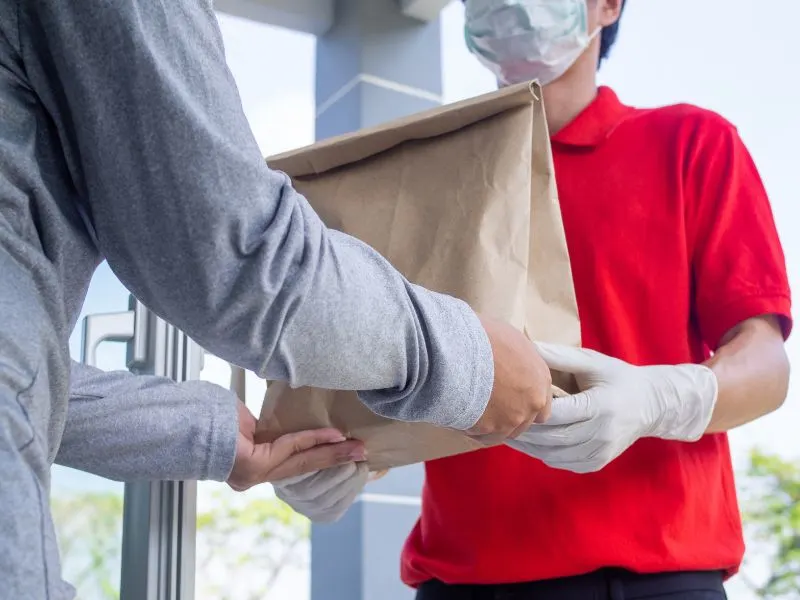 Back in the day, a new mom was surrounded with frozen lasagnas and casseroles to help her get through the first few days. Nowadays even if you aren't great in the kitchen, you have some awesome options.
Another amazing practical push present is a subscription to a food delivery service or even a meal kit delivery that drops off fresh ingredients to the house
Coffee Gift Card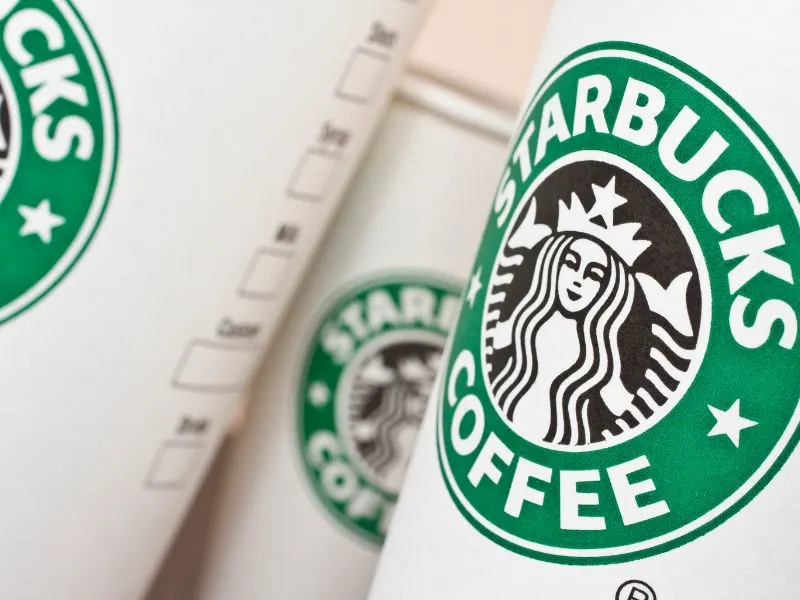 If there is one thing that every new mom goes through is a lack of sleep! Keep her caffeinated with a gift card to her favorite coffee shop.
Baby Sitting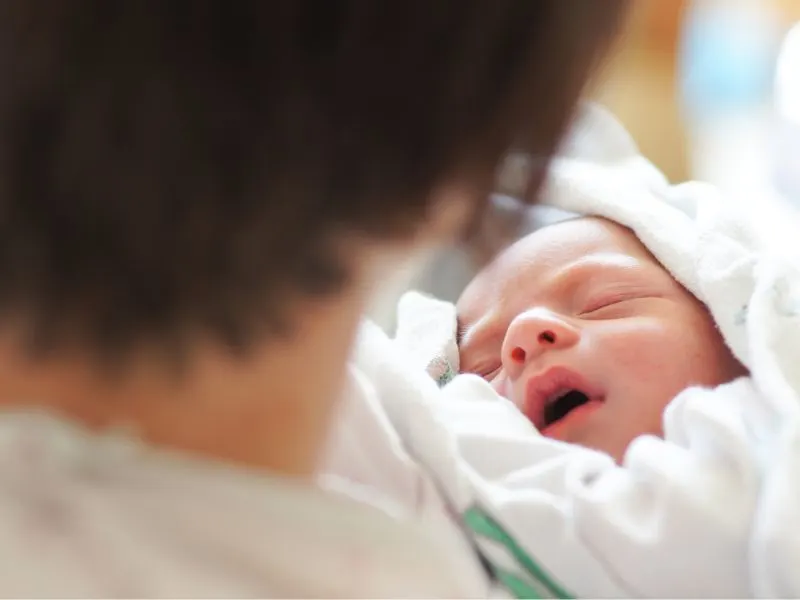 Give a new mama a break from mom duties by offering to take baby so she can go grocery shopping or just take a nap.
Delicious Snacks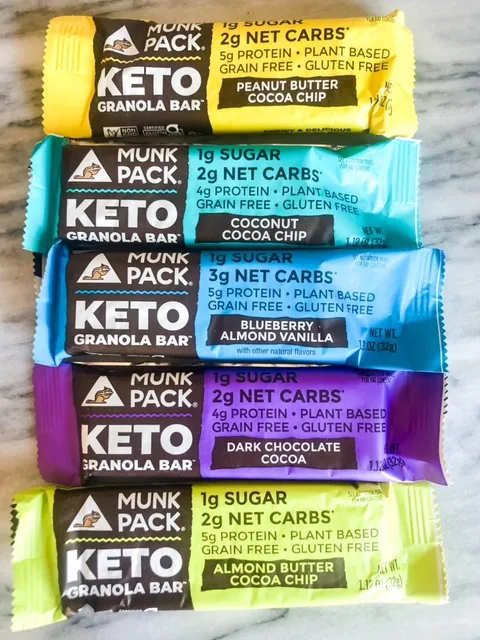 It can be really hard to get the time to eat when you looking after a newborn so some good snacks are a great way to keep mom fed and happy. When I gave birth my husband gave me a big Edible Arrangements bouquet of fruit and it was perfect for just grabbing something healthy on the go.
Another idea is a gift pack of fancy granola bars like the ones from MunkPack. They are keto, began and gluten free so perfect for breastfeeding moms.
Funny Push Presents For Moms
Want to keep it lighthearted and fun? Here are some humorous yet thoughtful push gifts for new moms!
This fun non-toxic candle is just the thing to give a new mom who likes a good laugh!
Grab her favorite bottle of wine and add a custom wine label like this one! It is perfect if you are looking for a push gift on a budget.
Push Presents For Moms: FAQS
What are some things to avoid when choosing a push present?
Push presents can be a great way to show your affection for someone, but you need to make sure that you choose the right thing.
Some things to avoid when choosing a push present are buying something that the recipient already has, getting something too expensive, and choosing an inappropriate gift.
These three choices can be embarrassing or even hurtful for the receiver, so it's important to think about what will make them happy before making your purchase.
How can I make my push present extra special?
There are a few ways to make your push present extra special. You can add personal touches, customize the presentation, and consider adding a personal message.
You can also choose to focus on specific demographics or interests of your target audience.
All of these tips will help you create an engaging and valuable push present that will encourage someone to read it!
What are some common mistakes people make when giving push presents?
Not choosing the right gift is one of the most common mistakes people make when giving push presents. Not all mothers are into receiving physical gifts, so it's important to choose something that will be appreciated.
If you're not sure what your mother would like, try looking online or asking her friends for advice.
Another mistake people often make is failing to personalize their gifts. This means adding a note or special item that only belongs to your mother.
What are some other important things to keep in mind when giving a push present?
When you give someone a push present, it's important to think about what the person might need or want at that moment. For example, if you know your friend just had their first baby, getting them something like cloth diapers or formula may be more appropriate than getting them something they don't currently have.
It's also important to consider whether or not the gift is going to be appreciated—maybe your friend doesn't care for flowers but would love some new clothes?—and sending along a congratulatory message can really help put someone at ease during this time.
Do dads get push presents?
Although dads don't typically get push presents, recently they have become more popular. After all, if dad has been super supportive in the labor and delivery room, you might want to give him a little token of thanks.
Here's a list of amazing 35 Best Push Presents For Dad.