Once the big first birthday is over, parties tend to get a bit more complicated to plan. If you are in the midst of planning an event for a 2 or 3 year old, you are likely wondering how to entertain toddlers at a birthday party without any meltdowns!
In fact, there are lots of great birthday party activities for 2 year olds that even children as young as 18 months can enjoy.
Unless you really want to, you don't have to spend a ton of money on a fantastic toddler birthday party.
As you have probably discovered each time your kid prefers the empty box to the $50 toy, children are easily pleased and don't care how much something costs.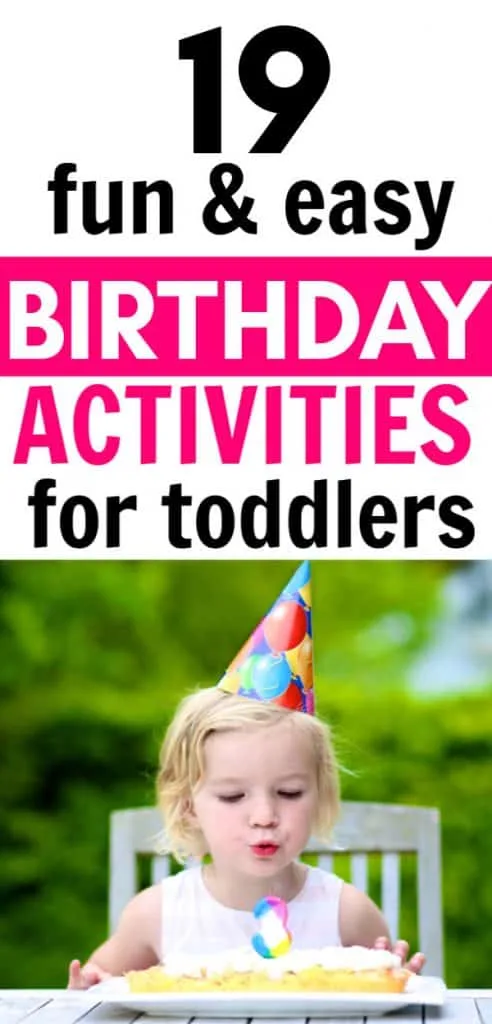 This post may contain affiliate links. Please read my Disclosure for more details.
MORE FUN PARTY POSTS
27 Unique Goodie Bag Ideas For Birthday Parties
10 Old School Party Games That Are Amazing Fun For Kids
How long should a toddler birthday party last?
The first thing to do when planning out your party is the schedule.
A toddler birthday party only really needs to last for 2 hours max.
Any longer and you will start encroaching on nap-time and end up with some cranky tots!
Two hours gives you plenty of time for games, snacks, cake and presents if you want to open them at the party.
Most parents know that a toddler party isn't really the occasion to arrive "fashionably late" so you should prepare to start more or less on time.
When is the best time for a toddler birthday party?
I have always found that the best time for toddler parties is the morning.
Everyone is fresh and there is less risk of those dreaded late-afternoon meltdowns.
Both my children napped from 1-4pm (yes, I have unicorn sleepers, I know! You can read my sleeping tips here.)
Because of our long afternoon naps, the traditional 2-4pm parties never worked for us and any later just gets difficult with early dinners and Bath times.
From polling my mom friends, we have found that a 10am-12pm seems ideal for the 2 and 3 year old age range.
Sample Toddler Birthday Party Schedule
10am – Everyone arrives. Free play, get settled in.
10.20-11am – Games and activities (see below for 15 great birthday party games)
11am – Snack and cake. I do snack and cake together because it can be hard to get the kids sitting down for long.
11.30 – Presents or free play
11.45– Get the birthday boy or girl to hand out the goodie bags and thank all the guests.
12.00pm – Party ends
If you want some cute ideas for your toddler loot bags, make sure to check out our list of The Best Party Favors For 1 Year Olds.
Fantastic Birthday Party Activities for 2 Year Olds
Below you will find some of the most fun party games that are suitable for little ones.
From fun crafts to easy games to play with toddlers, this is the ultimate list of birthday party activities for 2 year olds!
1.Musical Bumps
Dancing on its own is a fun activities for toddlers but it can get extra fun if you add in a simple game like musical bumps.
Games like freeze dance or musical chairs can be a bit complicated for little ones but musical bumps just involves sitting down on the floor when the music stops.
The last one to sit down is out. It's easy and kids love it.
I have even found with really small children, you don't even need to eliminate anyone for the game to be hilarious to them.
2. Sleeping Bunnies
Sleeping bunnies is another fan favourite with the 1.5-3+ crowd.
It's so simple but can be played for ages with different variations on the bunnies.
You can sing the song while the children sleep and then they all jump up and hop around the room.
For the next round, pick a child to choose the animal.
If you don't know the sleeping bunnies song, here it is:

3. Bubbles
Bubbles are always a huge hit at a toddler birthday party. They love chasing them all over the place.
If you are having a backyard party, you can set up a bubble machine so you don't even have to do any work but for indoor parties, an adult supervising and blowing the bubbles might be best.
4. Parachute

You are probably familiar with parachutes from daycare or the classroom – they make a great activity for a children's birthday party as there is so much you can do with them.
You can buy your own parachute for cheap on Amazon or even use an old bedsheet cut into a circle.
A few parachute ideas:
Have all the children hold onto the parachute and put a few balls on the top. Get all the kids to shake the parachute to watch the balls bounce up and down.
Have all the adults stand and hold the parachute while the children go underneath the "tent"
Lift the parachute as high as you can then let go and watch it flutter to the ground.
5. Face-painting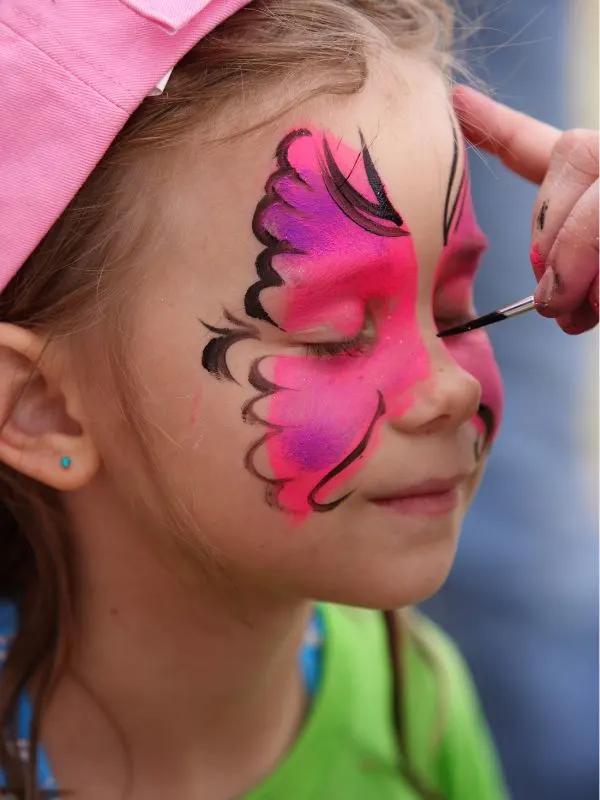 You don't need to hire a professional to do toddler face-painting.
You can either choose a few basic designs to offer or just do hearts/stars etc on cheeks for fun.
Check out Pinterest for some fun ideas – even simple cats and tigers are always a hit. n
6. Decorate a mural

This is probably best for an outdoor party but would work indoors too.
Tape a very large piece of paper to the wall (if you can find a great poster that goes with the party theme, even better), leave out crayons or washable markers and invite the guests to color in a portion of the picture.
It can then be given to the birthday host as a nice memory from their party and hung in their bedroom or playroom.
7. Scavenger Hunt
Create a simple treasure hunt for your toddlers around the party theme.
Cut out pictures and stick them around the house.
Then print "clues" that show what the children must look for.
Consider making the scavenger hunt around the theme of the birthday party.
For example, a hunt around "The Very Hungry Caterpillar" might have the pictures of the different foods the caterpillar ate around the house.
Or, if you are throwing a Halloween birthday party, you could do a neighbourhood Halloween scavenger hunt – I have a free printable one here.
8. Circle Time
You don't need to be a teacher to know how much children love circle time.
Gather them all round on the mat and sing some easy songs such as Old MacDonald's Farm and other nursery rhymes.
Songs that have actions such as "If you're happy and you know it" are always a hit too.
You can finish off with a story.
9. Obstacle Course
Create a simple course using pillows, buckets and bean bags along with other household items.
You can let the toddlers race or just have fun running around the obstacle course at will.
This can be especially fun outdoors.
10. Tin Band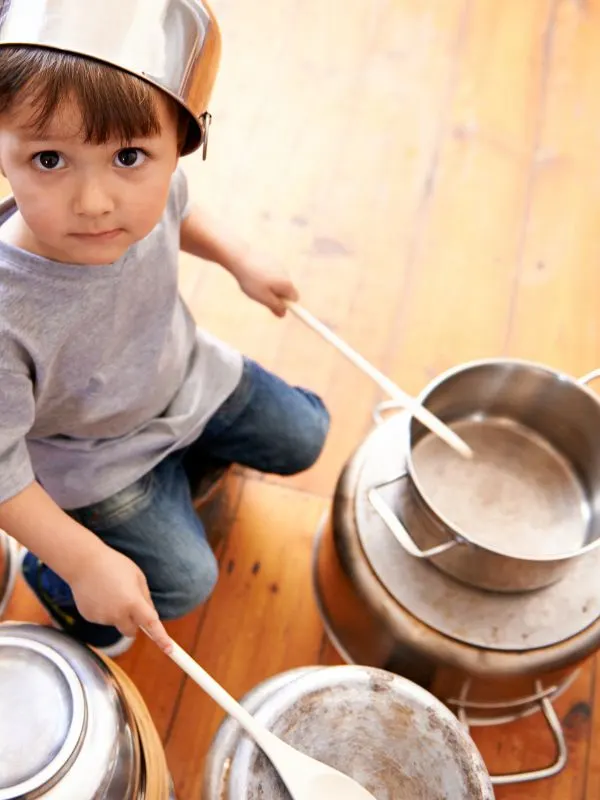 Get your earplugs out for this one!
Hand out pots, pans and kitchen utensils such as wooden spoons and whisks and let the children create their own pop band!
11. Shakers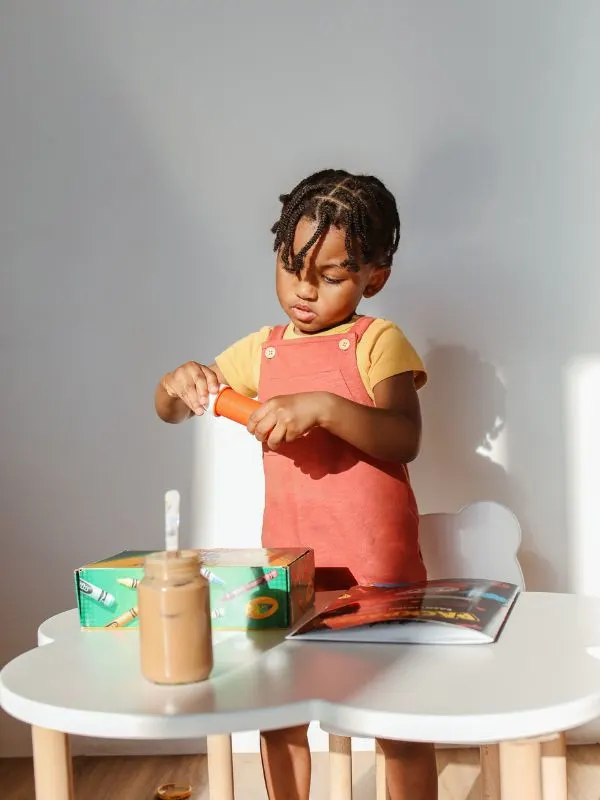 Toddlers love shakers!
You can turn it into a parent and tot craft by supplying dried corn/beans/rice and plastic containers.
You also need duct tape to make sure they stay closed.
I like to use plastic Easter eggs for this craft as they are the perfect shaker size for little hands.
Just put some dried corn into each egg and tape them shut.
Turn on the music and let the children "shake their sillies out!"
12. "Cake" Walk
This is the one of the only birthday party activities that requires prep work.
A traditional cake walk involves places squares with different numbers on the ground.
Participants walk around the squares then choose one when the music stops.
Someone then picks out a number from a hat and whoever is standing on that square wins.
Given that most toddlers don't know all their numbers, an alternative version of this is to print out pictures of animals or colours.
13. Simon Says
Everyone loves a game of Simon Says and it is so easy to play.
Do whatever "Simon" (an adult) says (touch your nose, clap, stomp etc) but if they don't start with "Simon Says…" and you do the action, you are out!
Simon says put your hands on your hips
Simon says jump up and down
Wave your arms (Out!).
14. Dance Party
Keep it simple and throw a dance party with your little ones.
Put on Baby Shark and go wild.
Glow sticks would make it even more fun if you turn down the lights!
15. What's the time Mr Wolf
Any child that can count will enjoy playing this classic game.
An adult can be the wolf for the first round and then older children can take turns if the little ones struggle.
How to play
The wolf has with his back to the crowd who all stand in a line at some distance away.
The crowd asks "What's the time Mr Wolf?" and the wolf responds with a number. The crowd takes the corresponding number of steps towards him.
Continue until the crowd get really close to the wolf and instead of a number, he responds with "dinner time!" and chases them all. Whoever he catches becomes "the wolf".
16. Bean Bag Toss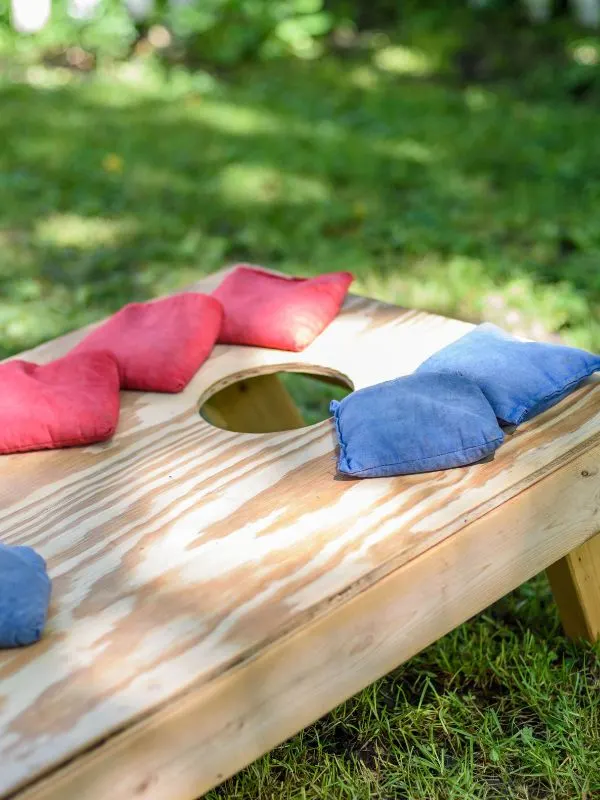 This is one of the best birthday party activities for 2 year olds and preschoolers.
It is a fun game that can you can make as easy or as complicated as you like.
The easiest way to play is to put 3 different colored buckets on the floor and get the children to try and put the correct coloured bean bag in the bucket.
You can buy bean bag sets on Amazon and they are pretty cost-effective if you don't want to make your own.
17. Cookie decorating
This can get a little messy so be prepared with wipes and a plastic table cloth beforehand!
All you need is some plain sugar cookies, frosting in individual bowls and toppings such as sprinkles and candies.
The nice thing about this activity is that the cookies can double as a fun party favor that your guests can take home.
18. Sprinklers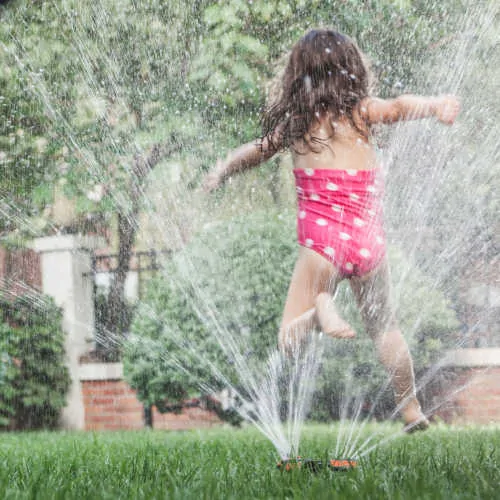 If the weather is warm, one of the best birthday party activities for 2 year olds is getting wet in the backyard.
We have this sprinkler by Melissa and Doug and it is the perfect size for little ones to run in and out of in the backyard.
I prefer sprinklers to a wading pool for toddler parties because I don't like the responsibility of such little kids in the water.
19. Sensory Bin
This is another toddler party activity that can get messy so it is fun to do outdoors or in the kitchen.
You can search Pinterest for tons of different sensory bin ideas.
I normally use our outdoor water table for mine.
If your party is taking place in autumn, check out my Easy Fall Sensory Bin.
Sensory bin ideas:
Coloured rice
Lentils
Shaving cream
Dry Pasta
Beans
More fun activities for kids
101 Free Things To Do With Kids That Will Keep Them Busy, Not Bored
180 + Fall Activities For Kids (Crafts, Bucket Lists, Scavenger Hunts & More)