I'm always on the lookout for creative Christmas art ideas for teachers.
From winter crafts for elementary students to winter art ideas for preschoolers, this time of year is just perfect for making crafts and art.
The best thing about all the Christmas art projects below is that many require cheap or easy to find supplies.
They are perfect for art class or for a snow day at home when you want to get them off their screens.
This post may contain affiliate links. Please read my Disclosure for more information.
MORE GREAT CHRISTMAS IDEAS
25 Cute Christmas Snacks For Kids
How to Make an Easy Snow Globe Ornament
14 Christmas Art Ideas For Teachers
This body tracing activity allows kids to transform themselves into an elf! So much fun!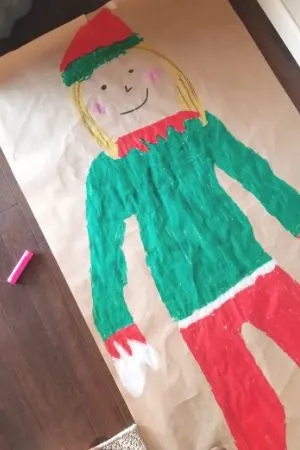 This is a great Christmas art project for teachers of kindergarten and preschooler.
Reindeer Ornament Craft from That Fit Fam
This simple Christmas craft is perfect for kids of any age as they can make it their own.
Embroidered Ornament out of Christmas Artwork from Swoodon Says
If you are looking for a Christmas art idea for teachers that you can double up as gift, then check out this cute tutorial on how to make artwork into ornaments.
These make a fantastic Christmas gifts for grandparents or parents.
Da Vinci Style Nativity Drawing from Catholic Icing
This is one of the nicest Christmas art ideas for teachers of Sunday school or Church camp that I have come across. It combines art and art history with religion.
You only need a few supplies to make these cute Christmas trees. They are perfect for little kids although an adult will need to help with the hot glue gun.
Introduce your kids to origami with these traditional water bombs that make awesome Christmas tree ornaments.
Use up all your large cardboard boxes for this perfect craft. (I know you have some from all that holiday shopping!). I can't wait to try this out this holiday season.
This is a great craft as it teaches children about pointillism, a form of art made of tiny dots.

Homemade Crystal Ornaments from Team Cartwright
This Christmas art project is a cross between art, Christmas and a science experiment.

This cute ornament is a super simple DIY Christmas tree ornament. It will let you remember your children's Christmas wish-list for years to come.
These are great to make if you have a Cricut machine, but even if you don't, you can use print out the template.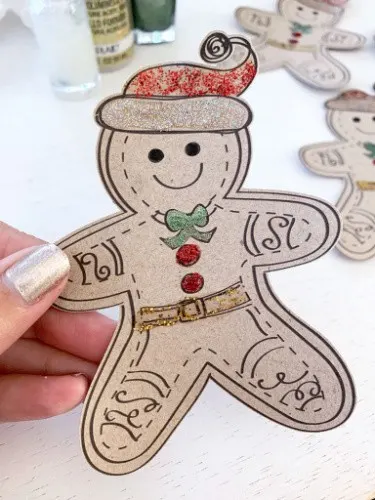 These beautiful angels are easily made with scraps of fabric and are a great introduction to sewing and embroidery.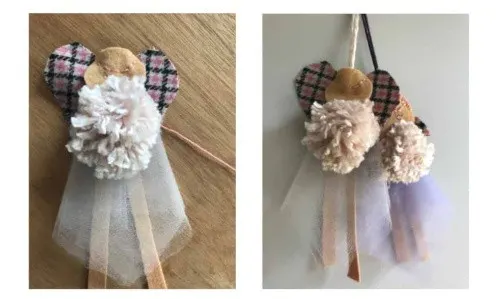 You can make an elf, reindeer, Santa or penguin with this simple tutorial. They are so cute!
More Christmas Ideas For Kids
18 Christmas Eve Traditions For Families
Free Printable Christmas Scavenger Hunt for Kids
Free Printable Farmhouse Christmas Signs (Merry Christmas Sign Printables)