Nothing beats the cool crisp air and colors of fall. It's the perfect season for getting outdoors before the cold sets in.
The other awesome thing about autumn is that there are tons of free activities you can do to really make the most of the season without going broke.
The list below has 25 fun activities that you can do as a family. Most are outdoor activities and almost all of them a free or low-cost.
DIY Corn Shakers
Empty and dry a small water bottle or another sealable plastic container. An old Tupperware would work too. Add dried corn and use duct tape to seal the lid shut. Have a shaker party!
Fall Sensory Bin
Get a large tub or use a water table (no water!). Add dried red lentils, rice, and dried corn to the tub so it is about an inch or so deep. Add in fabric leaves, mini gourds, acorns, brown and orange sequins and gems, red and green pom poms ("apples") and pinecones.
Let the children explore to their hearts' content.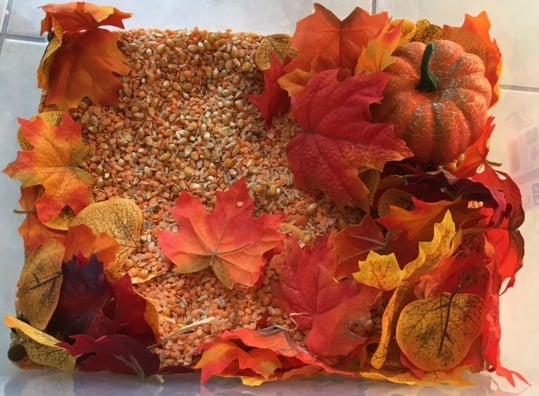 Glitter Gourds
Cover small plastic or real gourds in Modge-Podge or white glue. Roll them in a bowl of orange or gold glitter until they are completely covered. You can experiment with different patterns or words on the gourds.
Less messy version – use glitter glue to write works on different colored gourds.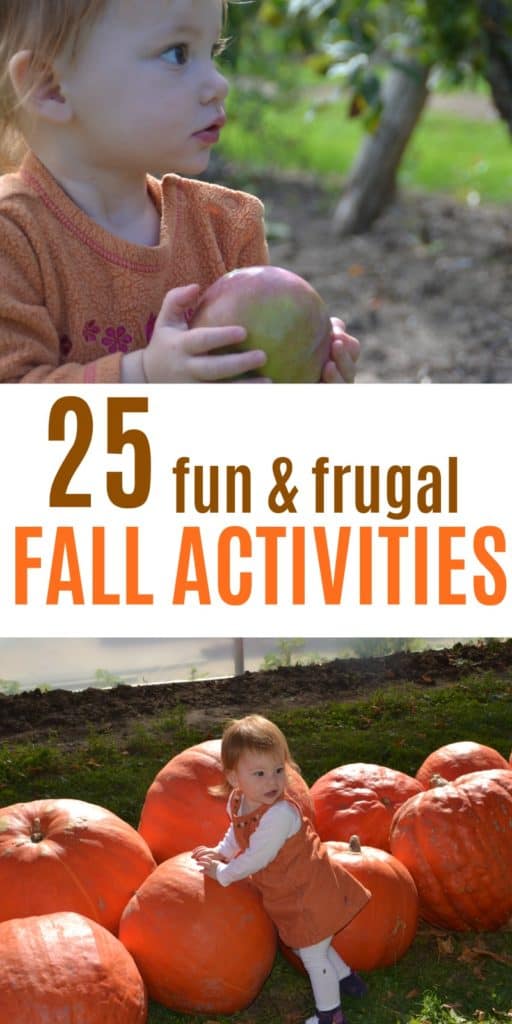 Start A Blog That Makes Money
Ready to start a blog and make money from home?
In this FREE 5 day email course, I will show you the exact steps I took to take my mom blog from $0 to a consistent $2000 a month within 4 months.