Congratulations mama! Pregnancy is such an exciting time and one of most fun things is telling everyone the great news! If you are stuck with what to say, we have over 100 Instagram pregnancy announcement captions for you to tell the world you're expecting!
From the funny to the sentimental plus special quotes for the holidays or pregnancy number two announcements, we have you covered!
If you want some ideas for how to style your pregnancy reveal, make sure to check out our list of over 300 + Pregnancy Announcement Ideas.
Whether you want to create a fun flat lay photo or you want to get the whole family involved, there is something for everyone on this list.
This post may contain affiliate links. Please read my Affiliate Disclosure for more information
Instagram Pregnancy Announcement Captions
You know you want to announce your pregnancy on social media but you're stuck for what exactly to say. Never fear – below you will find some awesome pregnancy announcement captions that are perfect for every couple!
Just pick the one you like the most and customize it to your due date!
We've been keeping a little secret…baby Smith coming April 2023
We're having a baby!
Sometimes the biggest miracles happen when you least expect them
Newest little Mackenzie arriving April 2023
Our greatest adventure awaits!
Here's to our growing family
Happy to officially and publicly announce that we are expecting our first baby
We are baking our cupcake
John and I are absolutely over the moon to finally announce we have a little soccer player/climber/chef on the way
Somebody pinch me… mom & dad to be March 2023B
Boyfriend and Girlfriend (June 2011). Husband and Wife (May 2020). Mom and Dad (April 2023).
Out of difficulties, grow miracles
We're going to need a bigger … everything! Twins coming May 2023
Our dream came true – we are so grateful for this incredible miracle
Little big news! We're expecting
You can stop asking when we're going to have a baby now…
Adding a third explorer to our crew! Our biggest adventure is yet to begin
We are unbelievably excited and immensely grateful to finally announce that we are expecting a baby in March 2023
God is good! Blessed again with Baby #3
Here we grow again!
Coffee isn't the only thing brewing
More than a food baby
The secret is out! These two babes are having a babe!
Baby round 2 coming in hot!
One more to adore
And then there were four
John and I are expecting a sweet baby girl
First came love, then came you. We can't wait to meet our baby!
Smith party of 4 coming June 2023
1+1=3
Sidekick due June 2023
Baby Mackay, although you are still tiny now, you're easily our biggest blessing yet!
Could be pink, could be blue. All we know is we are due!
For this child I prayed; and the Lord hath given me my petition which I asked of him
Our love created life
Counting down the days until we are a family of 3
There's nothing like a brand new pair of genes. We are expecting.
Can't wait to meet our bundle of joy!
We are "expecting" a great year ahead!
Bun in the oven. Bake until March 2024
Twin Instagram Pregnancy Announcement Captions
Are you expecting double the joy? Make sure to check out our 15 Unique Twin Birth Announcement Ideas for some fun ways to share your news with the world.
Roses are red, violets are blue, We are due with not one but two!
Double trouble coming November 2023
Plot twist revealed – twins on their way
We're pregnant! Oh yeah, and it's TWINS!
Twice the blessing, twice the fun—two miracles instead of one.
Tried for 1 and got 21
Prayed for one, blessed with two
Double the surprise!
Double rainbow coming September 2023
Twice as many babies means twice as much love
Sometimes you pray for a miracle and God gives you two
Instagram Pregnancy Announcement Captions For Siblings
Preparing a sibling pregnancy announcement? You'll love the ideas below!
Thank heaven for little girls. Feeling so thankful that Zoe is going to be a big sister!
He is going to be the sweetest big brother!
Zac has an announcement! He is being promoted to big brother
Some bunny is going to be a big sister
Tie breaker coming June 2023
Every superhero needs a sidekick. Coming May 2023
Instagram Pregnancy Announcement Captions For Christmas
Are you planning a Christmas pregnancy announcements? Here are some festive instagram captions for your post!
Trading silent nights for more joy to our world
The more the merrier
Our silent nights end July 2023
So long silent nights
Special delivery from Santa Claus arriving June 2023
Christmas came early for us!
We spent too much time under the mistletoe!
Santa isn't the only one coming to town, baby due July 2023
Christmas this year will be extra special
The best gifts are homemade
Of all the gifts I've ever gotten, you are by far the greatest
Merry Christmas from our "growing" family to yours
Ho Ho Holy Cripes! Twins due June 2023
Quite possibly the best Christmas present we could've asked for this year
Our Christmas wish came true
All I want for Christmas is you, baby
Our little gift is due to be unwrapped June 2023
The best gifts don't come under the tree, baby due July 2023
Merry Christmas from our soon to be family of three!
Christmas may be here but our biggest present won't arrive until July 2022
I'll be eating Christmas cookies for two this year
Instagram Pregnancy Announcement Captions For Easter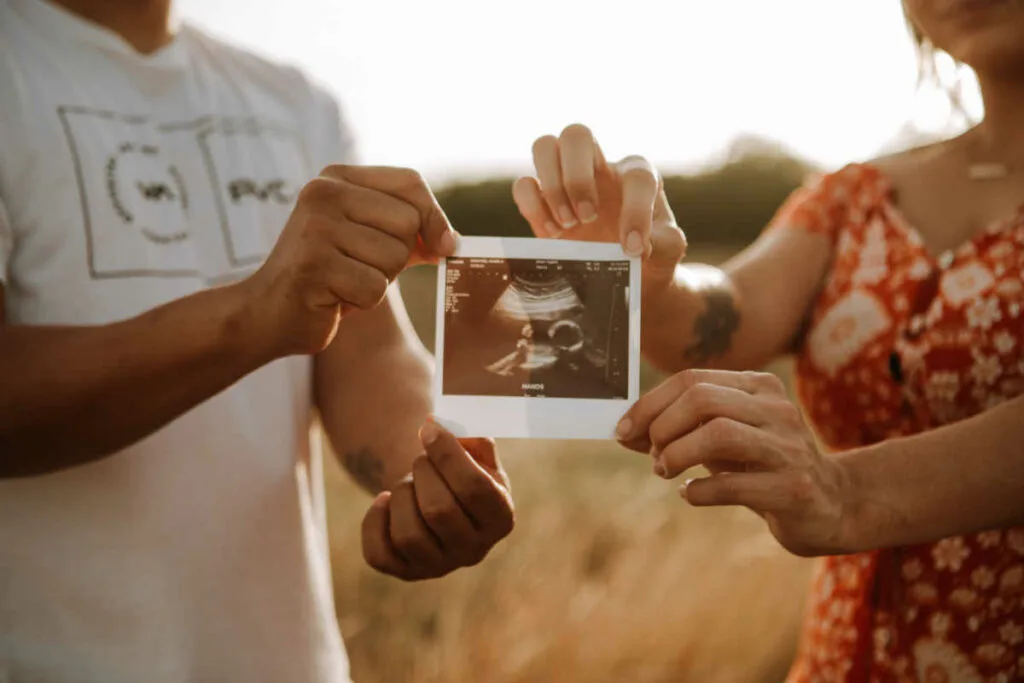 Spring is a fantastic time to announce your baby bump! Below er some cute captions for your Easter pregnancy announcement:
Baby in bloom
We're eggspecting
A little somebunny on the way
The Easter bunny really delivered this year!
Easter came with a few "egg-stra" surprised this year!
The Easter bunny brought something extra special this year!
Bunny babe on the way!
Hip Hip Hooray, a little bunny is on the way
Some bunny special is coming
New addition to the Smith nest, coming November 2023
We are so egg-cited to say that baby Stormer is on the way
Hatching November 2023
Our Easter surprise is coming November 2023
Pregnancy Announcement Quotes For Fall And Halloween
Are you revealing your pregnancy this Halloween? Below are some fun captions for your fall pregnancy announcement!
Adding BOO to our crew
We're adding a little pumpkin to the patch in 2023!
A little pumpkin is on the way
No trick, just treat, our family is growing by two more feet
Little Nightmare before Christmas on its way!
What's this? What's this?A baby is on the way
Something's brewing
Fall is in the air and we have news to share
Little BOO #2 coming soon
Cutest pumpkin in the patch coming April 2023
One more reason to be thankful this year
Pregnancy Announcement Hashtags
When you are posting your big news on Instagram, don't forget to add some hashtags!
Here are some of the most popular:
#pregnancyannouncement
#pregnant
#pregnancy
#boyorgirl
#bigbrotherannouncement
#babyannouncement
#pregnancyjourney
#pregnancyannouncementideas
#babyannouncementideas
#babycomingsoon
#momtobe
#dadtobe
#babybumps
#babyiscoming
#bigbro
#gonnabeabigbrother
#comingmarch2023
#arrivingmarch2023
#momanddadtobe
#12weekspregnant
#firsttimeparents
#secondbaby
#pregnancyafterinfertility
#pregnancyafterloss
#twinpregnancy
#tripletpregnancy
#rainbowbaby
#momanddad
#2023baby
#ourivfmiracle
#futuremom
#futuredad
#preggo
#pregnancyrevealideas
#pregnancyreveal
#babyreveal