What healthy PCOS snacks can I eat while trying to get pregnant? This is one of the most common questions I get asked by readers who are trying to improve fertility.
Many snacks that you can grab at a convenience store or vending machine are not great for your PCOS symptoms. However, you want to keep your blood sugar up with healthy snacks that keep you full.
Luckily, there are many PCOS-friendly snacks that are low in carbs, high in protein and packed with fertility superfoods.
Whether you are following The Fertility Diet or trying to cut carbs in general to improve your egg quality, you don't have to deny yourself a healthy snack.
Read on for a list of quick and easy PCOS-friendly foods and snacks plus 30 recipes for PCOS snacks that taste amazing.
Make sure to also check out my PCOS Diet Food List & Free Meal Plan that you can download.
This post contains affiliate links. Please read my Affiliate Disclosure for more information.
More PCOS Friendly Recipes:
50 Delicious PCOS Breakfast Ideas
10 PCOS Desserts You Can Enjoy Guilt-Free
Fertility Breakfast Smoothie To Help You Get Pregnant
Restore Your Fertility Naturally
If you want tips and tricks for getting pregnant naturally, make sure you download this free report about restoring your fertility naturally.
Also, make sure to download myPCOS Diet Food List & Free Meal Plan completely free.
Easy PCOS Snack Ideas
If you want a quick snack to grab and go that won't ruin your PCOS diet, you can try some of the following:
Raw Nuts (Walnuts in particular are a great fertility superfood.)
Hummus and carrots
String Cheese
Edamame
Hard boiled Eggs
Peanut Butter and celery
Pumpkin Seeds
A cup of berries
Avocado on high-protein bread
Homemade Trail Mix (See #29 below for a great recipe).
6 PCOS-friendly Snacks To Buy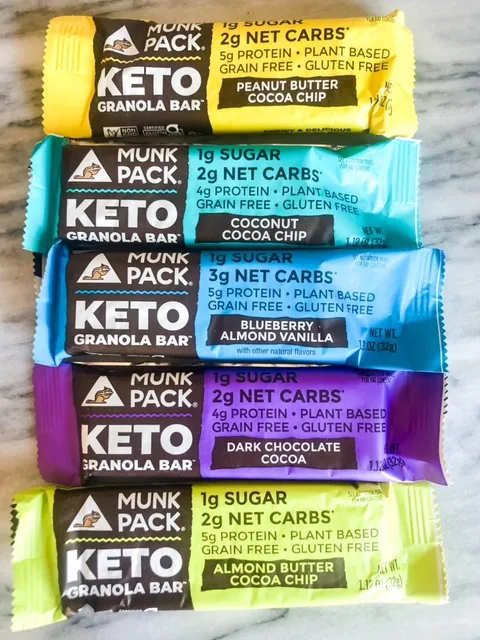 The easiest way to stick to your fertility diet is to plan your meals ahead and bring snacks with you.
That being said, life happens and sometimes you get caught hungry and with nothing to eat.
If you are out and about and need to eat, here are 5 snack ideas that you can get at most supermarkets or convenience stores.
It might be an idea to grab a few of these and keep them in your car for emergencies.
30 Healthy PCOS Snacks
Below are 30 original recipes for high protein PCOS-friendly snacks to make and try.
Simply click through each picture to get the full directions and shopping list for each recipe.
Free Fertility Smoothie Recipe Book
Get a free ebook with more fertility smoothie recipes by signing up below:
More Tips For PCOS
Essential Oils For PCOS- The Lowdown
Using Spearmint For PCOS- What You Need To Know
5 Natural Remedies for PCOS You Need To Try
FREE Fertility Resources (Ebooks, Checklists and more)
Click the links to instantly download the following useful resources, at no cost!