Halloween is a fun time to spend those dark nights watching movies together as a family but it can be hard to find family-friendly Halloween movies that are suitable for even the youngest children.
Whether you want a spooky movie night, are skipping trick or treating this year and need something to do or want to start a new tradition while carving that Jack O'Lantern, there are lots of awesome Halloween movies for kids that you can stream now on Netflix and Amazon Prime.
Some are cartoons while others seem scary at first glance but are perfect for slightly older kids who aren't quite ready for real horror movies quite yet.
Make a night of it with some fun Halloween Party Games For Kids and even whip up a batch of healthy Halloween treats and you have the perfect October evening.
Check out the list below for the best Halloween movies for kids this year and get your spook on!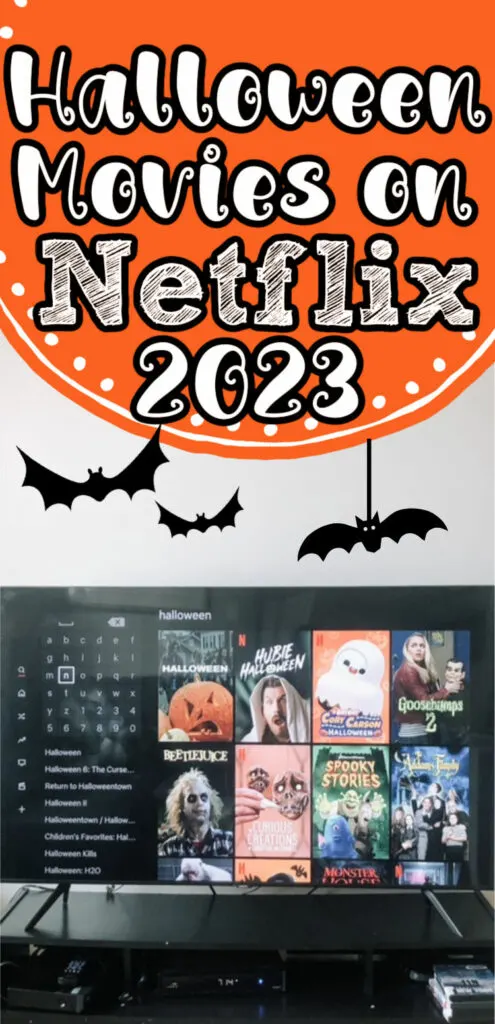 This post may contain affiliate links. Please read my Disclosure for more information.
MORE HALLOWEEN FUN
30 Candy Alternatives For Halloween
Halloween Scavenger Hunt for Toddlers (Free Printable)
Family Friendly Halloween Movies For 2023
Below you will find a ton of great Halloween movies for kids that you can watch this October.
I've identified which ones are best for little ones and which are suitable for tweens and beyond.
If you love this list, make sure to check out our 31 Days of Halloween movies free printable checklist.
Best Halloween Movies For Young Kids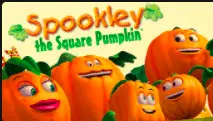 My kids (ages 4 and 6) watch this multiple times every fall. It's got a cute moral story line (accepting people who are different).
Three Halloween tales featuring everyone's favorite, Shrek.
A family's festive Halloween plans take a spooky turn when an evil witch's curse transforms the costumed clan into actual monsters
This is another popular movie with my kids, super monsters is just scary enough for little kids but not scary at all for anyone else!
Masha is the best thing to come out of Russia since vodka. This is the perfect Halloween show for little ones.
A brand new short movie from the Super Monsters Franchise coming this October.
Over 60 minutes of Halloween songs and laughs for little kids.
Cory, Chrissy and Freddie are on the hunt for king-sized candy bars this Halloween.
Greedy Captain Fishbeard is stealing everybody's Halloween treats for himself, but StarBeam and Boost have some tricks up their sleeves to save the day!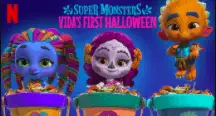 The Super Monsters share their Halloween traditions with Vida, then get invited to a Día de los Muertos party in the Howlers' backyard.
Best Halloween Movies For the Older Crowd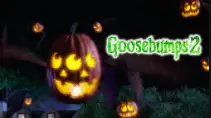 Here's a Halloween classic from the children's books we all know.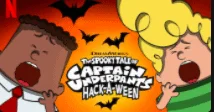 When Halloween is almost cancelled, the friends create their own spooky holiday.

Pac and his friends have a frightening Halloween night in the castle of Count Packenstein.
Beatrix can't wait to be inducted as a witch, but an unfortunate incident threatens to take her pending title away if she doesn't act fast.
Not a movie but this series is worth a watch. R.L. Stine leads young viewers on a creepy tour of tales featuring life-sized dolls, werewolves and carnival clowns that are stalking children.
This farcical Halloween comedy has lots of potty humor and is best for slightly older kids.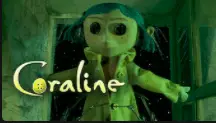 This movie is a great options for older kids, it teaches the lesson that you should be careful what you wish for.
Hubie Halloween (Netflix)
Adam Sandler stars in this slapstick comedy.
Not a movie but a classic. I remember reading the Worst Witch books as a kid and loving them. Great for the 7-10 years crowd.
This action packed adventure for tweens is based on the first installment of Joe Ballarini's popular scary book series of the same name, A Babysitter's Guide to Monster Hunting
If you want to print out a checklist of cool Halloween movies to watch, you can gran a free printable Halloween movie bucket list here.
More Halloween Fun For Families
17 Healthiest Halloween Treats (Kid-Friendly!)
30 Candy Alternatives For Halloween
The Best Halloween Party Games For Kids