With the newfound popularity in the remedies of age-old herbs and essential oils, many people are not taking the time to educate themselves on the uses, benefits, and dangers of certain oils.
While many people use essential oils for fertility and report success, it's important to understand how to use essential oils and herbs safely when you are trying to conceive.
It's true that some concentrated forms of oils and herbs can have amazing health benefits, and can improve your chances of getting pregnant.
However, it's also true that these same concentrated doses can be dangerous in certain circumstances.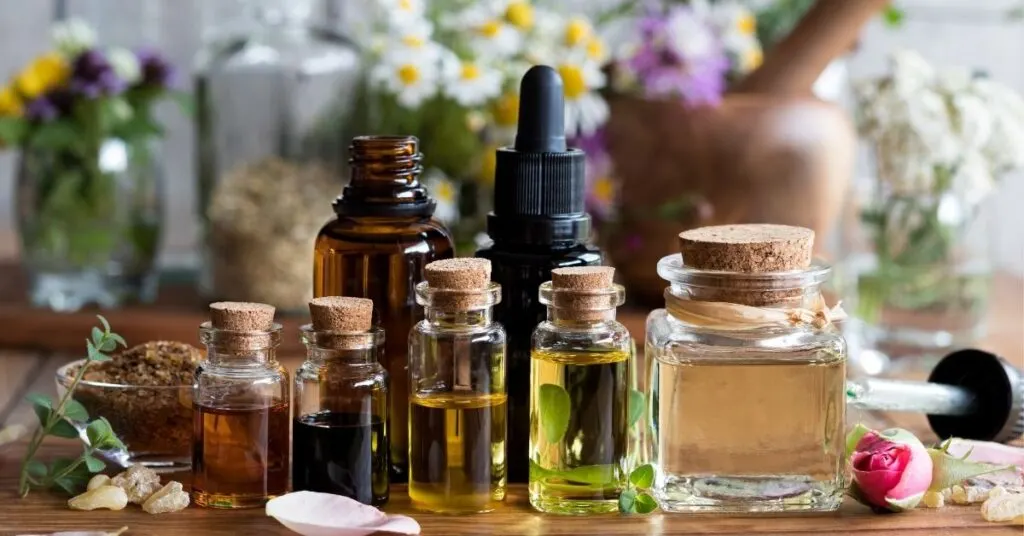 This page contains affiliate links meaning I earn a commission if you use those links. Please read my affiliate disclosure for more information.
As with any oils and herbs, education and caution should be in place before using them on yourself or your children.
While the easy procuring of good-quality essential oils is a benefit in today's society, these highly powerful substances could be dangerous to an uneducated user.
MORE FERTILITY TIPS
How To Use Essential Oils For Fertility
16 Fertility Herbs To Help You Get Pregnant Fast
The way you use oils and herbs can make a difference too – what might be fine sprinkled in some food for flavor would not be ok in medicinal form.
As usual, the internet has varying and contradicting opinions about the use of herbs and oils during preconception and to promote fertility.
Some safe rules to follow are to always dilute your high-quality oils in a carrier oil and to make sure to only use herbs and oils that studies show are safe for preconception and pregnancy.
Learn more about the safe ways to use essential oils for fertility here.
Before we dive into all the information about what herbs to avoid, make sure to read my in-depth guide to the 16 fertility herbs that can help you get pregnant fast.
If you have PCOS, make sure to check out these Essential Oils For PCOS.
Essential Oils & Herbs To Avoid While Trying To Conceive
Ginger
Don't put away the gingerbread cookies just yet. In culinary amounts, ginger provides flavor and spice that can safely be used while trying to conceive.
However, in more concentrated medicinal amounts, ginger may affect menstruation which could be detrimental when trying to conceive.
Parsley
Again, culinary amounts of parsley are fine to consume when trying to conceive. It has amazing benefits for things like bad breath, insect bites, promoting hair growth, and digestive issues.
Unfortunately, parsley also contains myristicin and apide, two substances that can affect the muscles of your uterus. It's better to avoid high doses of this herb during conception and pregnancy.
Rosemary
Although the effects of this common and aromatic herb are up for debate, many health authorities advise pregnant or trying-to-conceive women to avoid this herb.
It is considered safe to use rosemary in food, but oral amounts in oils or supplements are not recommended because of possible effect on the uterine and menstrual flow.
Basil, Eucalyptus Oil, Oregano Oil & Peppermint Oil
These common oils can have a stimulating effect on the uterus. It is wise to avoid them in medicinal amounts while trying to conceive. In culinary amounts, these herbs will be fine, but caution should be used with oils or medicinal options.
Play It Safe with Herbs and Oils
Always consult your OB and physician when trying to figure out what is safe or unsafe during preconception and pregnancy.
"Natural" does not always mean safe, especially when you are trying to conceive or are pregnant. Not all herbs are "fertility herbs".
Proceed with caution and care when using even the most natural of "Nature's Remedies".
FREE Fertility Resources (Ebooks, Checklists and more)
Click the links to instantly download the following useful resources, at no cost!
About The Author
Evelyn is the person behind Mommy Stroller.
The blog was started by Evelyn and her husband, Paul, who both decided to blog about baby gear after the overwhelming feeling they experienced when trying to pick out their first stroller. Both of them enjoy spending time with family and friend, live music, and going on jogs with their kids (in a stroller).
For detailed baby gear guides, stroller reviews and anything and everything stroller related, check out Mommy Stroller! You can also connect with the Mommy Stroller crew on Pinterest and Facebook.
More Fertility Tips
Fertility and Caffeine – Is it really that bad?
The Fertility Diet That Changed My Life
The Best Fertility Vitamins & Supplements To Help You Get Pregnant
Is The Keto Diet Good For Fertility?
The Best Fertility Yoga Poses For Men & Women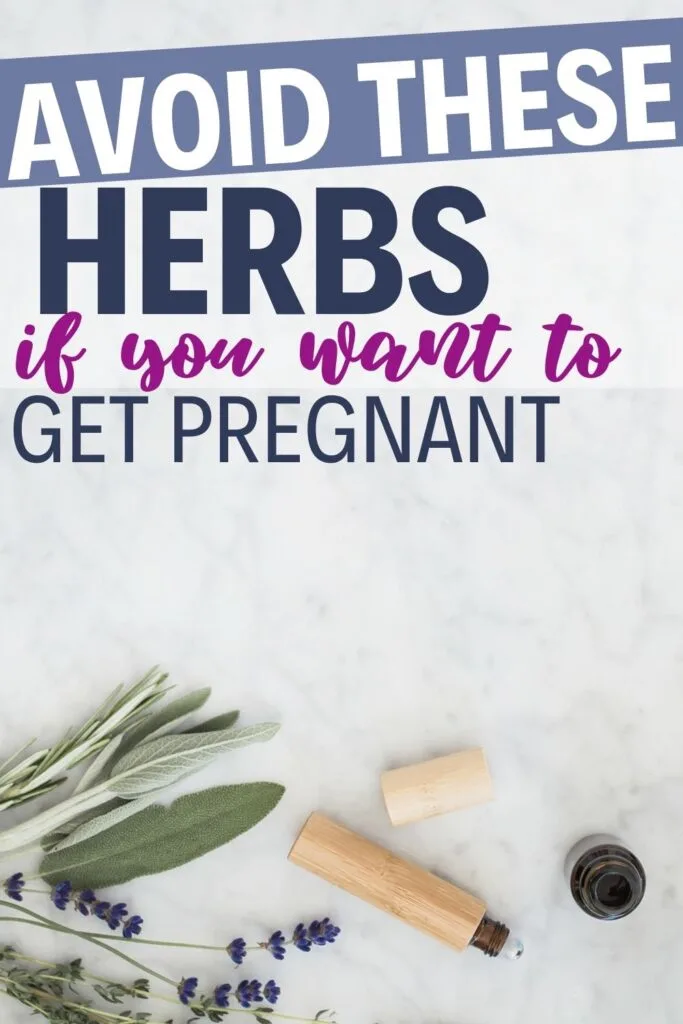 Free 14 Day Fertility Meal Plan!
Boost your fertility with this 14 day kick start program
Sign up for instant access to this free plan & more fertility tips