Do you have some fun news to share with your hubby? If you are wondering how to announce your pregnancy to your husband, you'll love these pregnancy announcement gifts for husband (and fathers to be!).
Finding out you are pregnant is so exciting and its even more fun when you get to tell your loved ones in a memorable and unique way such as giving a little gift to commemorate the occasion.
In this article we have some really cute pregnancy announcement gifts to give your husband. It will make the moment he became a dad-to-be even more special!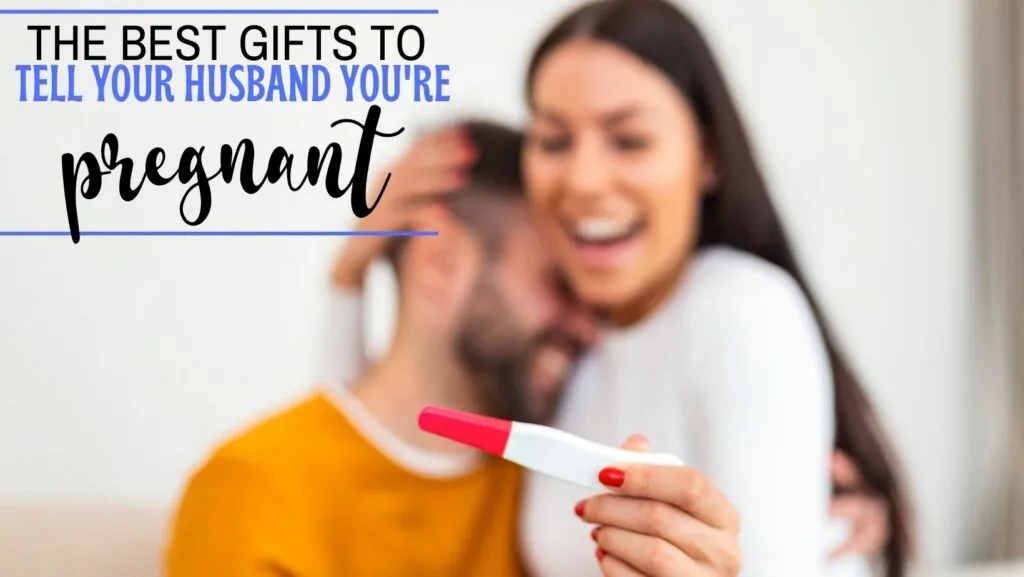 This post may contain affiliate links. Please read my Affiliate Disclosure for more information
MORE FUN PREGNANCY ANNOUNCEMENT IDEAS
10 Gifts For A Mother's Day Pregnancy Announcement For Grandma
10 Cute Dr Seuss Baby Announcement Ideas
How Can I Surprise My Husband With A Baby Announcement?
Have you just found out you are pregnant? Are you wondering how to let your husband in on the big news?
One idea is with a special keepsake gift that he can keep forever.
Below I have some of the best and most unique ideas available online.
If you want even more ideas, make sure to check out my list of 51 ideas for how to tell your husband you are pregnant.
And if you want to go really crazy, how about a Pregnancy Scavenger Hunt?
Or, keep it simple by secretly download one of these pregnancy apps for dads onto his phone.
The Best Pregnancy Announcement Gifts For Husband (And Father-to-be!)