"Tis the season to be jolly…."
Unless you are coping with infertility and dreading the prying questions, the Christmas cheer and the ultimate family holiday, that is.
Christmas and the holidays can be the toughest time for those dealing with infertility. I think it may even be worse than Mother's Day and that in itself is a special kind of hell.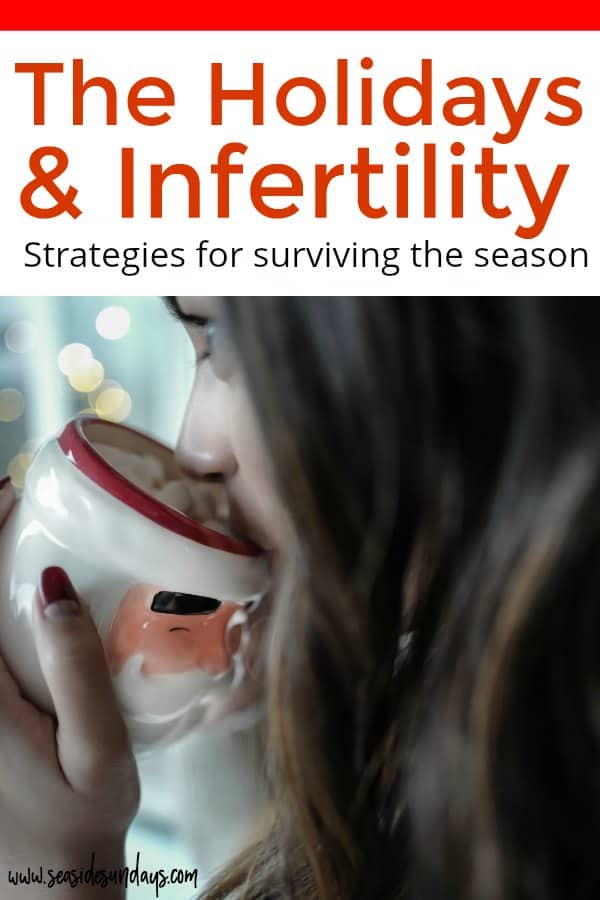 The end of the year reminds us of the passage of time, of another 12 months spent waiting for that elusive BFP.
Add in the fact that Christmas is filled with children's activities, endless pregnancy announcements and "Baby's first Christmas" ornaments and it is easy to see why we want to close our eyes and wake up in January.
Read Now: The Best Fertility Foods To Get Your Pregnant
Related: The Ultimate Fertility Smoothie for men and women
Related: 10 Fertility Friendly Desserts You Can Enjoy Guilt-Free
If you are having trouble getting pregnant this year, it's normal to struggle as the holidays draw near. Be kind to yourself and give yourself permission to "break the rules" this year.
5 Tips for Coping with Infertility during the Holidays:
1. Say No
If you just can't stomach another party filled with cooing babies or prying aunt Maude, decline the invitation guilt-free. It is really not worth putting yourself through unnecessary stress at an already stressful time of year just to appease an errant family member or friend. '
And don't feel that you have to give an explanation as to why you don't want to attend that Christmas gender reveal on cd1.
2. Take a Break
If you are in the middle of treatment cycles, you might want to take a break over the holidays. A lot of clinics are closed for a week or two which can mess with cycling anyway but it's also nice to take some time to regroup.
Spend the time planning next steps and focusing on wellness.
The Fertility Diet That Changed My Life
3. Avoid the Obvious Suspects
Between holiday cards with smiling families and feeds filled with children, social media and even regular mail can feel like a minefield this time of year. Consider temporarily "unfollowing" (not unfriending) the most prolific posters until January 1 and plan to open the mail once a week when you are in the mood.
4. Prepare Stock Answers
If you know you will face the Spanish inquisition at Thanksgiving dinner, have some responses to the inevitable kids question ready to go.
While a straightforward "Mind your own business!" would be awesome, it probably isn't the best idea to ruffle any feathers other than the turkey's. "we're working on it" or "maybe one day" is sufficient unless you feel comfortable giving more details.
5. Take Some Time for Yourself
Consider starting a new tradition this year of a relaxing couples massage or spa weekend.
Make the most of your time together by creating your own holiday bucket list filled with traditions you can make your own.
I even made my husband do a ton of "kid's activities" one Christmas as I didn't feel like should miss out. Building a snowman and doing Christmas crafts are fun for everyone!
There are several Christmas traditions that represent fertility rituals of yore: The Christmas tree is an example of a pagan phallic symbol, which once represented fertility worship and according to the Anglo-Saxons, kissing under the mistletoe was connected to the legend of Freya, the goddess of love, beauty and fertility. Make sure to add both of these to your holiday
You Might also Like:
The Best Supplements to Boost your Fertility
The Fertility Diet that Changed my Life
Fertility Superfoods Worth Eating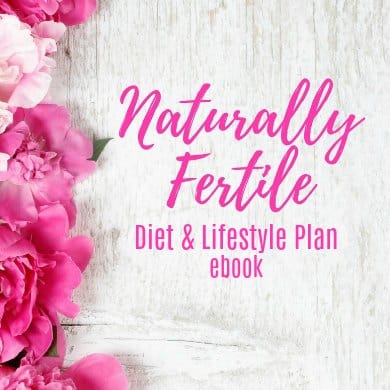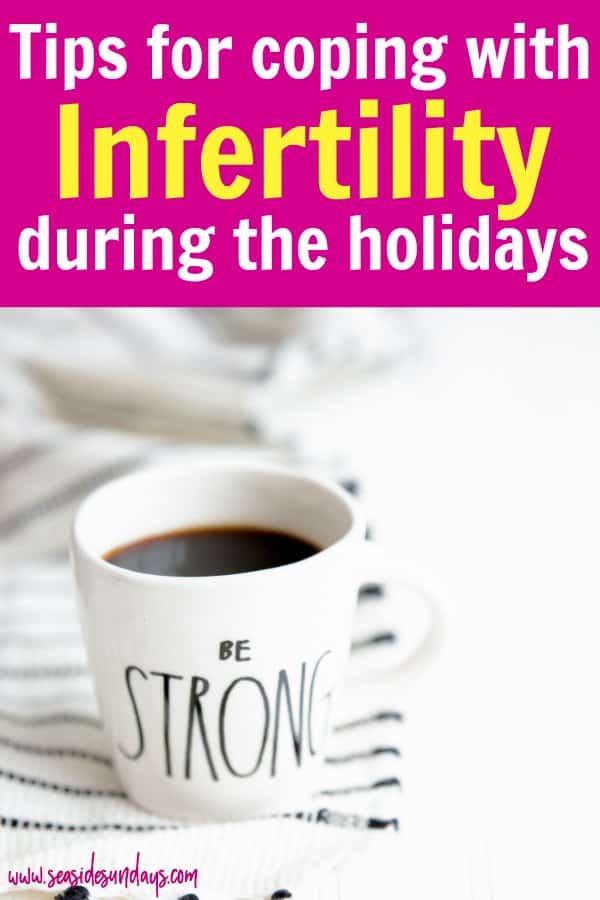 Get A Free 5 Day Fertility Meal Plan!
Boost your fertility with this 5 day kick start program
Sign up below for instant access to this free plan & more fertility tips