A DIY snow globe is such an easy craft to make with kids and it also makes a wonderful gift for grandparents.
The best part that they are super cheap and can be customized to however you want.
In our house, making a snow globe has become part of our holiday traditions.
Nothing beats watching a child look with wonder at a snow globe, they really are magical.
Below you will find 10 different snow globes that you can make at home this holiday season.
For most of the options in the list, you need very few materials and can even make us of recycled trash such as empty peanut butter containers or mason jars.
This post contains affiliate links. Please read my Disclosure for more information.
MORE FUN CHRISTMAS CRAFTS
14 Christmas Art Ideas For Teachers
Free Printable Farmhouse Christmas Signs (Merry Christmas Sign Printables)
DIY Snow Globe Crafts To Make At Home
If you want to buy your own plastic snow globe baubles, they are easily sourced at the dollar store around the holidays or on Amazon anytime of year.
Christmas figurines are a great thrift store find but consider unconventional decorations such as lego figures or small toys.
You can also get traditional Christmas figurines online.
DIY Snow Globe Ornaments
Pretty Snow Globe
Easy Dollar Store Snow Globe Ornament
Easy Snow Globe To Make With Kids
DIY Dollar Store Snow Globes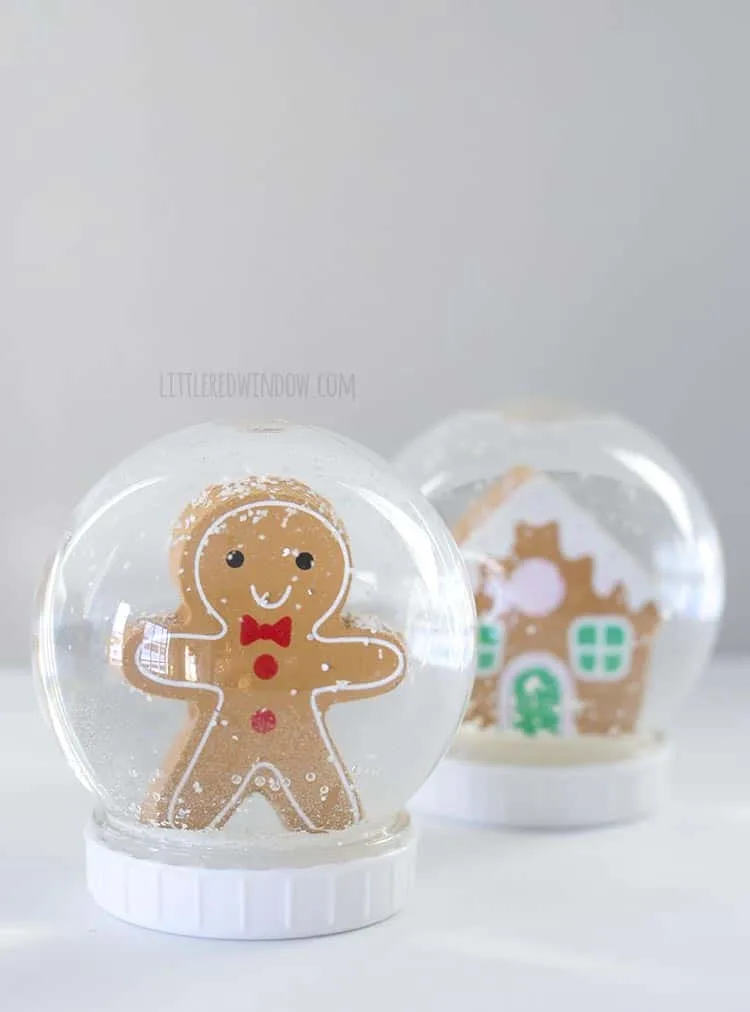 Waterless Snow Globe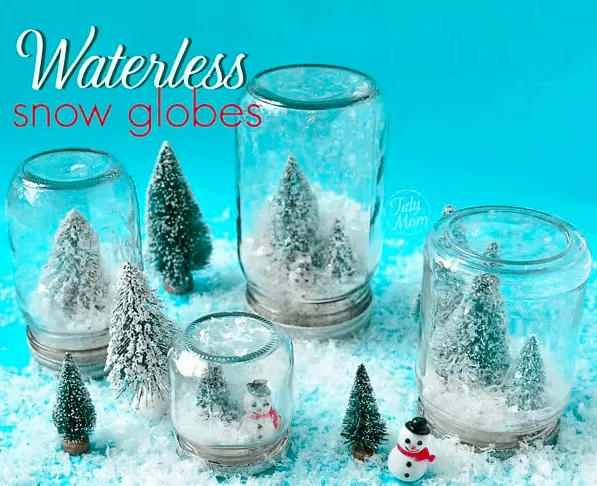 DIY Kid-Friendly Snow Globe

A Succulent Snow Globe
Glitter Snow Globes
Gift An Experience Snow Globe
More Christmas Fun
Free Printable Christmas Scavenger Hunt for Kids
20 Must-Do Holiday Traditions For Families
25 Cute Christmas Snacks For Kids