Maternity Quotes For Expecting Moms
Looking for some inspirational pregnancy quotes to get your excited for your little one? The list below has 100 maternity quotes from celebrities, authors and politicians.
I've also included tons of quotes from literature about pregnancy and parenthood as some of the best advice is found in books.
Whether you are looking for funny pregnancy quotes or something more profound, the list below has everything you need including easy Instagram captions you can use with your cute pregnancy photos.
Still looking for inspiration after looking at all these quotes?
Make sure to check out my list of 51 Best Pregnancy Movies To Watch When You're Expecting. They are sure to get you in the mood!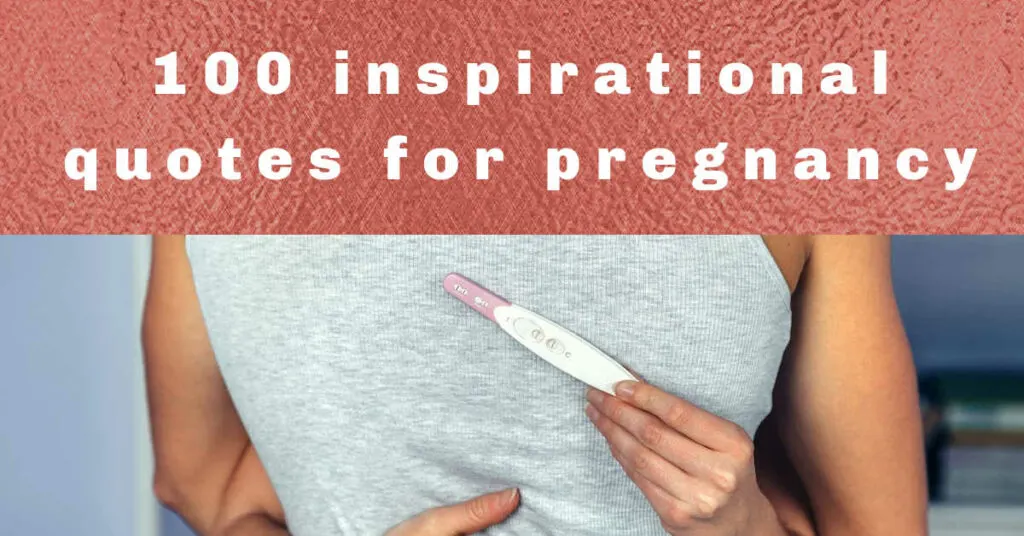 RELATED POSTS
100 Early Signs Of Pregnancy (The Weird And Unusual!)
Inspirational Pregnancy Quotes
Pregnancy is such an exciting time and it can be fun to read quotes and comments from other moms who have already gone through the highs and lows of pregnancy.
Below are some fun inspirational maternity quotes for expecting mamas: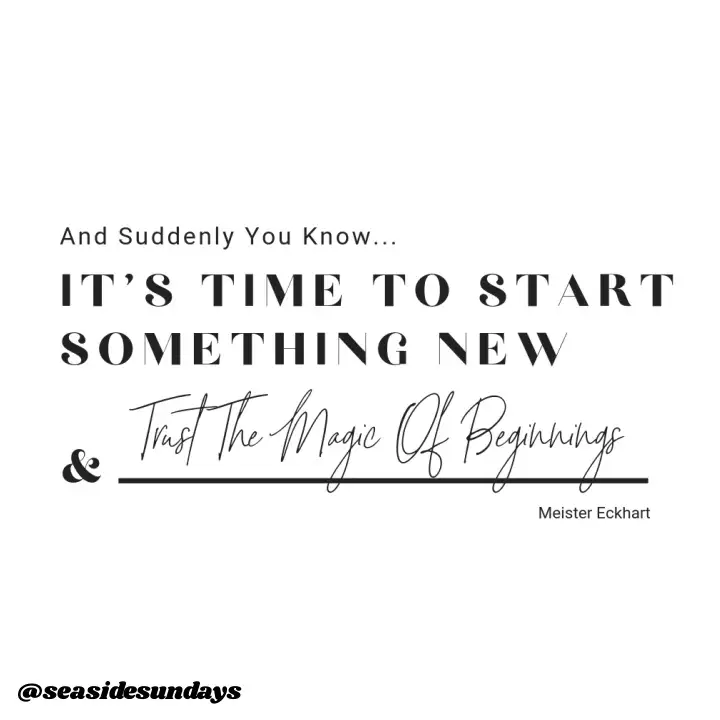 2."I begin to love this little creature, and to anticipate his birth as a fresh twist to a know which I do not wish to unite." – Mary Wollstonecraft
3. "A great adventure is about to begin" – Winnie The Pooh
4. "To be pregnant is to be vitally alive, thoroughly woman, and distressingly inhabited. Soul and spirit are stretched – along with body – making pregnancy a time of transition, growth, and profound beginnings." – Anne Christian Buchanan
5. "Pregnancy is a process that invites you to surrender to the unseen force behind all life"-Judi Ford
6. "Giving birth and being born brings us into the essence of creation, where the human spirit is courageous and bold and the body, a miracle of wisdom." – Harriette Hartigan
7. "The biggest surprise, which is also the best, is that I didn't know I would love motherhood as much as I do." – Deborah Norville
8. You never understand life until it grows inside of you." – Sandra C. Kassis
9. "Having kids—the responsibility of rearing good, kind, ethical, responsible human beings—is the biggest job anyone can embark on." – Maria Shriver
10. "I believe the choice to become a mother is the choice to become one of the greatest spiritual teachers there is." – Oprah
11. "During labor, the most important thing is to get primal and surrender to the process." – Ricki Lake
12. "Being a mom has made me so tired. And so happy." – Tina Fey
13. "It is the most powerful creation for you to be able to have life growing inside of you. There is no bigger gift, nothing more empowering" – Beyonce
14. "I've been to war. I've raised twins. If I had a choice, I would rather go to war." -George W. Bush
15. "Pregnancy and childbirth make a woman an instant mother. But, all the days that follow thereafter with the love, caring, nurturing, cuddling, and worry is what makes her mom."– unknown
16. "You never understand life until it grows inside of you."― Sandra Chami Kassis
17. "The wonder of life begins in the womb of a woman." ― Lailah Gifty Akita
18. "Babies cry at birth because it is the first time they experience separation from love." -Kamand Kojouri
19. "Pregnancy = "the slow, difficult, and delightful apprenticeship in attentiveness, gentleness, forgetting oneself. The ability to succeed in this path without masochism and without annihilating one's affective, intellectual, and professional personality – such would seem to be the stakes to be won through guiltless maternity." Julia Kristeva
20. "My body has given me the greatest gift of my life" – Hilary Duff
21. "If you want to know the value of a month, ask a pregnant woman, if a month matters in her pregnancy." – Sunday Adelaja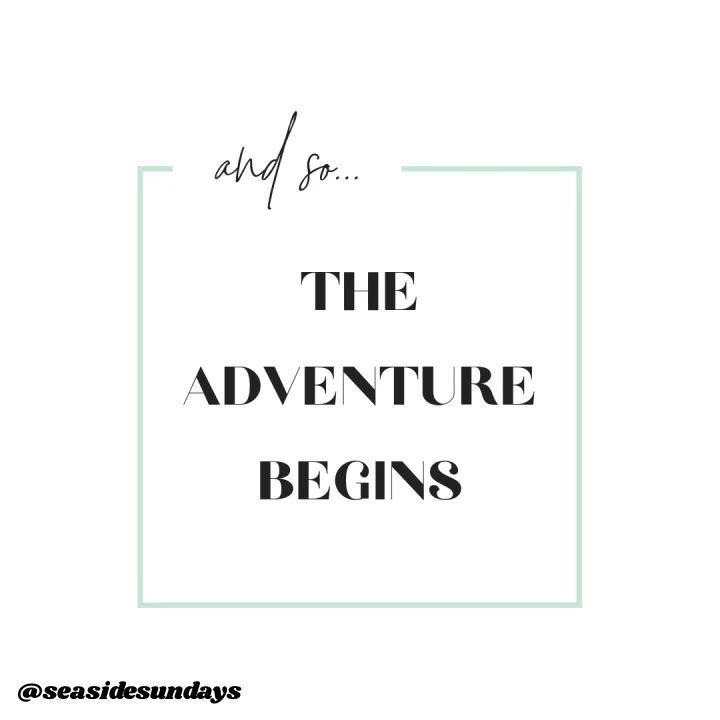 23. "You and I. Hand in hand. An endless story of love. A love that grew in me for 9 months and only grows bigger each day.
You and I. Hand in hand. An endless journey. Countless steps. One destination – your happiness.
You and I. Hand in hand. My heart and blood. I'll share it all – take it – my whole life is you."- Veronika Jensen
24. "Being pregnant is an occupational hazard of being a wife." – Queen Victoria
25. "I'm not interested in being Wonder Woman in the delivery room. Give me the drugs"– Madonna
26. "Pregnancy is the only time in a woman's life she can help God work a miracle" – Emma Bombeck
27. "(Pregnancy) makes me feel like a woman, it makes me feel all the things about my body are suddenly there for a reason… to have a little life inside you is amazing" – Angelina Jolie
28. "Everything grows rounder and wider and weirder and I sit here in the middle of it all and I wonder who in the world you will turn out to be" – Carrie Fisher
29. "The moment a child is born, a mother is also born" – Osho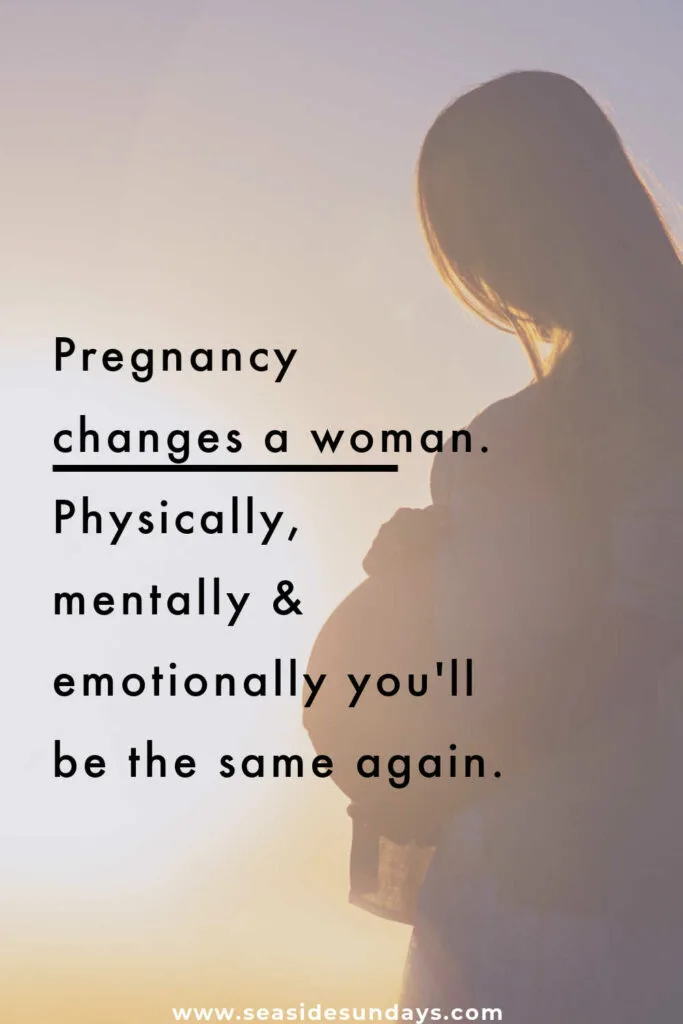 Maternity Quotes For Social Media
31. Not every day of pregnancy is easy, but every day brings me closer to you
32. 9 months preparing to fall in love for a lifetime
33. Life's biggest miracle is having a new life grow inside you
34. Pregnancy is the only time in your life when you fall in love with someone you have never met
35. So excited to meet this little one who is half me and half the man I love
36. I've known you for every second of your life and I will love you for every second of mine
37. I hold you in my heart and soon I will hold you in my arms
38. No one else will ever know how much I love you. After all, you are the only one who knows what my heart sounds like from the inside
39. Just when you think you know what love is, a little miracle comes along
40. A baby fills a space in your heart that you never knew was empty
41. Before we had you we had each other and now you are here and we have everything
42. I love when I run about my daily tasks and I will your sweet kicks telling me I'm not alone
43. I'm not saying its going to be easy, but I know its going to be worth it!
44. A baby makes love stronger, the night longer, savings smaller and a home much happier
45. The day a baby is born marks the beginning of a beautiful new chapter
Pregnancy Captions For Instagram
47. Looking for some fun Instagram captions to go with your cute maternity photos? Check these options out!
48. My biggest adventure is about to begin
49. Love this bump and all those kicks
50. Waiting on you
51. Can't wait to spread our love to our baby girl/boy who we will meet soon
52. "Peep peep, baby bump wanting to come out"
53. Can't wait to meet our Sweet Baby.
54. Happiness is on the way.
55. I am so in love with these kicks.
56. We are waiting on your, and will continue to wait. Whenever you are ready
57. Getting closer to the home stretch
58. Nauseous. Tired. Can't Sleep. Can't See My Toes. Thrilled. That's Pregnancy.
59. I'm now always hungry, tired, or both.
Pregnancy Quotes From The Bible
61. "For this child I prayed; and the Lord has granted the desires of my heart." 1 Samuel 1:27
62. "Before I formed you in the womb I knew you, before you were born I set you apart; I appointed you as a prophet to the nations." Jeremiah 1:5
63. "3 Children are a heritage from the LORD, offspring a reward from him. 4 Like arrows in the hands of a warrior are children born in one's youth. " – Psalm 127: 3-41
64. "7 Every good and perfect gift is from above, coming down from the Father of the heavenly lights, who does not change like shifting shadows. 18 He chose to give us birth through the word of truth, that we might be a kind of first fruits of all he created." – James 1:17-18
65. "13 For you created my inmost being; you knit me together in my mother's womb. 14 I praise you because I am fearfully and wonderfully made; your works are wonderful, I know that full well. " – Psalm 139:13-18
Pregnancy Quotes From Books
There's nothing like curling up with a good book and the maternity quotes below come from some of my favorite novels and non-fiction books.
66. "When you're pregnant, you can think of nothing but having your own body to yourself again, yet after having given birth you realize that the biggest part of you is now somehow external, subject to all sorts of dangers and disappearance, so you spend the rest of your life trying to figure out how to keep it close enough for comfort. That's the strange thing about being a mother: until you have a baby, you don't even realize how much you were missing one." – Jodi Picoult, Vanishing Acts
67. "When you moved, I felt squeezed with a wild infatuation and protectiveness. We are one. Nothing, not even death, can change that." Suzanne Finnamore, The Zygote Chronicles
No language can express the power and beauty and heroism of a mother's love. #pregnancyQuote

— The Pulse Hospital (@pulsehospital) October 20, 2010

69. "That first pregnancy is a long sea journey to a country where you don't know the language, where land is in sight for such a long time that after a while it's just the horizon – and then one day birds wheel over that dark shape and it's suddenly close, and all you can do is hope like hell that you've had the right shots. " – Emily Perkins, Novel About My Wife
70. "We only have babies when we're young enough not to know how grim life turns out." – Gregory Maguire, Wicked: The Life and Times of the Wicked Witch of the West
71. "You look great," he said.
It made her smile, even if it was a lie. "I'm as big as a house."
He laughed. "I like houses. In fact, I'm thinking about architecture as a career." – Kristin Hannah, The Things We Do for Love
72. "The pregnant body is not solely its owner's domain. In gestating another person you become public property." – Sinéad Gleeson, Constellations: Reflections From Life
73.
"There is no right or wrong way to be pregnant, to become a mother, to make a family. There is only one way—your way, which will inevitably be filled with tears, mistakes, doubt, but also joy, relief, triumph, and love." –
Like a Mother: A Feminist Journey Through the Science and Culture of Pregnancy"
74. She used to say that the human heartbeat was the first music that a person heard, and that every child was born knowing the rhythm of her mother's song." –

The Clockmaker's Daughter
75.
"The number of people struggling with pregnancy-related stress, pain, and anger at a time that we collectively pretend is the happiest of their lives is staggering."
–
Rage Becomes Her: The Power of Women's Anger
76. "
Why should every pregnant woman be expected to read the same book? Or any book? Being pregnant isn't that complicated. What to Expect When You're Expecting shouldn't be a book. It should be a Post-it: 'Take your vitamins. Don't drink vodka. Get used to empire waistlines."
–
Attachments
77.
"You should never say anything to a woman that even remotely suggests you think she's pregnant unless you can see an actual baby emerging from her at that moment."
–
Dave Barry Turns Fifty
78.
"He kissed my belly, "Just think. All the love that we have for each other, we put it in this safe place here." He kissed my belly again." –
My Side
79.
"You are the closest I will ever come to magic."
–
The Zygote Chronicles
Quotes about Parenting For Expecting Moms
Below you will find some interesting citations that aren't exactly pregnancy quotes but more reflections and advice on parenting from some famous names.
In addition to these cute quotes, you might find some comfort in my list of 101 Tired Mom Quotes For The Mother Who Needs A Break.
81. "In the end, that's what being a parent is all about — those precious moments with our children that fill us with pride and excitement for their future, the chances we have to set an example or offer a piece of advice, the opportunities to just be there and show them that we love them." ― Barack Obama, 2011
82. "Be nice to your children, for in the end they will choose your rest home". – Phyllis Diller
83." A two year old is kind of like having a blender, but you don't have a top for it" – Jerry Seinfeld
84. "My biggest parenting conundrum: why it is so hard to put someone who is already sleepy to sleep "– Christine Teigen (@chrissyteigen)
85. "Motherhood has a very humanizing effect. Everything gets reduced to essentials"– Meryl Streep
86."You can't really get kids into anything, I've realized. You can push them a bit, but motivation is a really hard thing" – Nicole Kidman
87. "How can you expect your children to meet expectation when you set no boundaries?" – Jo Frost, Supernanny
88. " I think as mothers we are all just trying our best" – Gisele Bunchen
89. " Motherhood is the greatest thing and the hardest thing" – Ricki Lake
90. " Really the only way I know to raise kids is to really listen. Its perhaps the most important thing any parent can do" – Angelina Jolie.
91. "A ship under sail and a big-bellied woman are the handsomest two things that can be seen common." Ben Franklin
92. "I love you bigger than the world and sky" – Mary Klazmer
93. "The influence of a mother in the lives of her children is beyond calculation." – James E. Faust
94. "There is no role in life that is more essential than that of motherhood." – Elder M. Russell Ballard
95."Only mothers can think of the future because they give birth to it in their children." – Maxim Grosky
96."Motherhood is the biggest gamble in the world. It is the glorious life force. It's huge and scary – it's an act of infinite optimism." –Gilda Radner
97. "A mother is always the beginning. She is how things begin." –Unknown
98. "A mother's love is more beautiful than any fresh flower." —Debasish Mridha
A baby…
🍼 makes love stronger
🍼 the days shorter
🍼 the night longer
🍼 savings smaller
🍼 and a home happier

👶🏼 🚼 👶🏼 🚼 👶🏼 🚼 👶🏼 🚼 👶🏼 🚼 👶🏼 🚼 👶🏼 🚼 👶🏼 🚼 👶🏼 🚼 #pregnancyquote #quoteoftheday #pregnancyquotes #pregnancy #pregnant#SpeciallyMe #SpeciallyMeBrand pic.twitter.com/R1dZWNb97l

— SpeciallyMe (@speciallymeco) January 30, 2021

Quotes For Your Pregnancy Announcement
If you are looking for some great pregnancy captions for Instagram, make sure to check out the ideas below:
23 Adorable Disney Pregnancy Announcement Ideas
25 Rainbow Baby Pregnancy Announcement Ideas
300 + Pregnancy Announcement Ideas
21 Mother's Day Pregnancy Announcement Ideas
More Pregnancy Tips
8 Ways to Naturally Ease Sciatica in Pregnancy
How To Have A Baby On A Budget